We're heading towards the end of May, and to wrap up the winter season 2017/18 I attended the Ellis Brigham staff ski test week. During this week, retail staff from stores throughout the country meet up to test and get a feeling for all the skis which will be stocked next season across Ellis Brigham stores. For everything you need to know before buying new skis, these guys will be able to answer your questions and advise you on what to take and the best options.
Since 2004, Ellis Brigham has made sure its staff gets firsthand experience of all their selected ski equipment for next season. The Ski Staff week has been created to get shop staff from stores around the country out in the mountains, where they can put all of next season's skis through their paces and gain first-hand knowledge of the different ranges and style of skis which will be available in their stores.
For the Ski Staff week's 14th issue the Ellis Brigham team loaded a van full of skis drove a test team of staff from all over the UK, to Obergurgl, in the Austrian Tirol. This picturesque, snow-sure resort is set at 1,930m at the end of the Ötztal valley. We stayed at the Hotel Enzian, which I would highly recommend for convenience due to its central location.
We arrived just a few days before the closing date yet were still able to enjoy ideal conditions: clear blue skies, consistent snow and beautiful sunshine. With an excellent snow record, Austria is the ideal destination if you want to enjoy some late season skiing (the average summit depth in 2018 was 132cm!). Spring skiing also means we enjoyed short lift lines and wide empty open slopes, providing the best possible testing set up for the staff.
Over the course of a week, skiers test the latest men's and women's skis from leading brands. 20 staff members are chosen, comprising different profiles of testers. They then get to choose skis from about 20 ski brands along with ski boots, helmets and goggles. The skis are grouped by category: piste, all mountain, freeride and freestyle. With a total length of 112 km Obergurgl ski area offers a nice variety of terrain for each style to be fully put through their paces. There are slopes for all difficulty levels and almost all of these lead nicely back down to the village.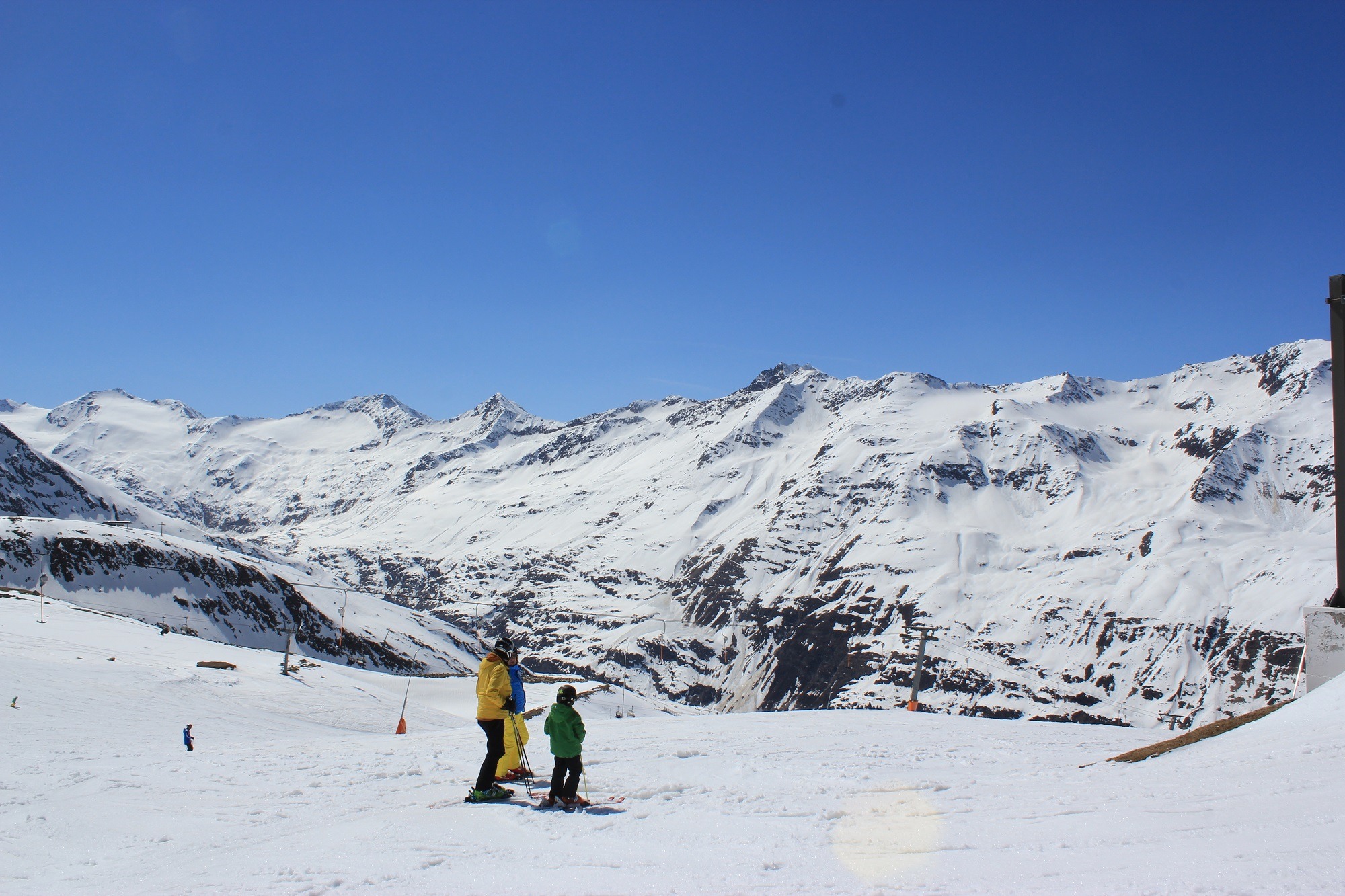 Every tester plans to test around 10 pairs of skis a day and they tend to ski the same area of mountain so that similar style skis are tried in similar conditions. After every run, completed skis are scored across several criteria and every chairlift ride provides an opportunity to compare notes and see how everyone got on with the skis.
Being out in the mountains is also the opportunity for the test team to film video reviews which you can find on their website, for those who may not have the time or ability to make it into the store and get this advice first-hand.
The closing week of Obergurgl ski area is a fun and productive experience for the test team but it is also a chance for the brand representatives to get next season's skis on people's feet and give them a brief of all the ins and outs of the equipment and technology. All this extra information, knowledge and product training allows the team to much better analyse and match the product to the customers' needs, in turn, giving you a ski that is much better suited to your skiing ability and style. Win win!