With the mercury hovering around -16C, it's a cold morning by Italian standards when the towering 6'2 Bode Miller comes barrelling into the Rifugio Averau in Cortina for our meeting.
''It's a little frigid, but I'm ready to go,'' commenting as he sits down for a couple of minutes to look around the dining room and make eye contact with his guests. Moments later, we are up on our feet, and outside the Cinque Torri, the runs are perfectly groomed, and the Lino Lacedelli slope is closed off for our time spent together. The snow is perfect as it crunches under Miller's wide ski and leaves a plume of snow dust at the other end.
He's already been out on the other side of the mountain since the early morning hours, completing a photo shoot. He's in town to launch a new ski hybrid boot for Scarpa, an Italian manufacturer.
Bode is playing with the snow as he slices down the closed slope with a handful of skiers following in his perfectly laid down tracks three seconds later, trying to follow the same fresh lines he just carved. He's quiet at first, and getting Bode to speak is a bit of a challenge. Going up the Cinque Torri chair, an Italian colleague asks him ''how did you become a Scarpa ambassador?'' Someone else shouts out and says ''he replied to a newspaper classified advertisement in Montana!'' He chuckles and gets into the story.
As he thinks about his racing career, he carries the label of free-spirited and deep-thinker and says he doesn't miss racing. ''I'm passionate about skiing, but racing takes a lot of commitment and time, and I'm happy with what I accomplished.''
That's an understatement for the sometimes controversial American who ran at odds with the US ski program for a time during his career and ultimately decided to race independently. When Miller retired in 2017, he racked up thirty-three World Cup victories, six Olympic Medals from six different Winter Games, four World Championship golds, and seventy-nine podiums in all five disciplines. As the most decorated American skier, his impact and legacy on the sport are epic.
Going up a double chairlift, he utters without hesitation about his <<uncoventional>> racing career and responds, ''No, I wouldn't change a thing. Things are more on a knife edge than people would come to expect. I'm very happy with where I ended up. I'm healthy and more or less functioning, and I wouldn't change a thing because I obviously wouldn't want something different. It was fun. It was purposed designed and purposed built for fun. It didn't produce as many wins as I could have if I had done things differently, and I took some risks that I could have avoided, but it was (definitely) the right way for me. I'm comfortable with it.''
He has a personal attachment to Italy; his favourite course was the Stelvio in Bormio. It was highly technical and took everything we had as skiers. I wouldn't say I like tracks like the Saslong in Val Gardena. These courses introduce significant risk to skiers with unnecessary jumps and bumps, which submit a substantial amount of risk to skiers. There's no need for that today.''
(Pictured top and above: Bode Miller carves some turns down the Lino Lacedelli slope in Cinque Torri. He was in town to promote the Scarpa brand. Photo courtesy: Scarpa Other pics by Frederick Wallace)
Hippie parents raised Miller in a log cabin with no electricity or running water near Lincoln, New Hampshire. He was homeschooled until his parents divorced at the age of 9. After trying other sports like tennis and golf, he focussed on ski racing at 11 in the White Mountains.
Many years later, he settled in California with his wife, Morgan, and the couple relocated to Big Sky, Montana, with their seven children after the tragic death of their toddler Emeline in 2018. Today, Miller says their quality of life is fantastic and reminiscent of his childhood as he enjoys spending family time and pursuing different hobbies such as rock climbing, fishing, tennis and golf. He loves to head out to the local hill to ski but admits it is an entire event getting everyone ready for the slopes.
Outside their personal life, Bode Miller, who is in his prime at 45, has emerged as an innovative entrepreneur and businessman. Last year he launched his ski brand. He's involved with Alpine-X, a company with the ambition to build a network of indoor snowdomes throughout the United States. He's also a board member for a few tech startups and healthcare organizations. ''Everything keeps me busy. Being on a board is a lot busier than you would think,'' he adds.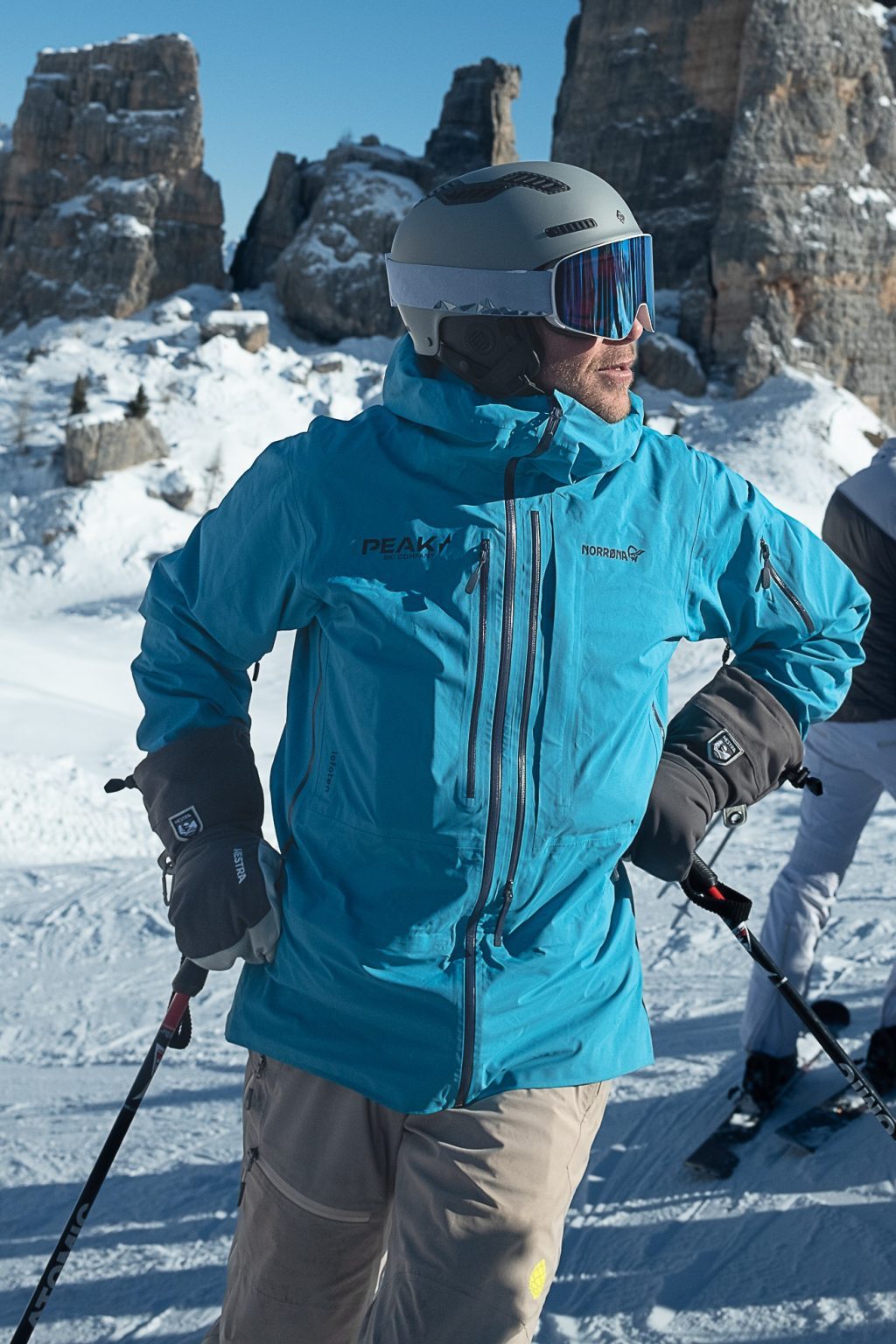 Miller's involvement with Scrapa will entail promoting the brand but also working with the research and development teams to combine his experience to evolve the products. His popularity with Italians is still strong; billboards adorn many of the neighbouring ski towns, and earlier in the week, there was a tremendous outpouring from followers at a social event.
When asked about the environment and the impact of skiing as we have been witnessing over the past decade, Miller states the need for a more unified and collective action going beyond individual measure. ''skiing is not going away, but it's going to change… in the lower alpine like Europe and the US, there will be struggles. There's not many individual (actions) companies can do without large scale and collective action.'' the (skiing) industry hasn't been able to generate the magnetism or the hub effect where a whole bunch of companies can unify and have the leverage to create some change.'' Witnessing his travel anecdotes in the past thirty years, he believes in solid, coordinated actions and meaningful political change.
As a chairlift comes into the final few metres, Miller reverts to ski racing and the evolution of the changes. He firmly believes the sport needs to change, and more people need exposure to the sport. He welcomed the change of president of the FIS, Johan Eliasch, taking over after a 23-year tenure from the swiss Gian-Franco Kasper. ''Every year it's the same shit… we draw from the same pool of people, equipment regulations and lack of innovation need to bring things to a new level. When have we seen an African-American, an American Indian or the Chinese in the World Cup? This needs a mindset and a cultural change, and there are no quick changes,'' he concludes.
Five runs later, we are at the top of the run, and Bode's attention moves to the emanating odours from the Rifugio kitchen. ''It's smells like lunchtime,'' as he rapidly tightens his boots'' and bids everyone goodbye… he's gone to feed his stomach. All that remains are his ski tracks!
We have a regular Podcast called The White Out where we review the latest gear, talk about the latest snow forecast and updates on where is best to ski now, as well interviews with absolute ski legends AND we spotlight a resort every week and so much more. You can check out our regular podcast here Apple | Spotify | Podcasts or search The White Out on your chosen podcast directory.