July marks the first full month of winter and the first main month of the ski season in the southern hemisphere, when all ski areas aim to be fully open in Argentina, Australia, Chile and New Zealand as peak ski holiday season arrives.
In the northern hemisphere it's really a case of how many ski areas have managed to stay open into July, which depends a lot each year on how much snow built up the previous winter and how hot spring and early summer have been. In a good year there's more than a dozen places still open to ski in Europe and North America, in a less good one you can count those open in July on one hand.
Southern Hemisphere's Season Gathers Pace
All being well July is when theseason in the southern hemisphere really starts to take shape. Most resorts in Australia, Argentina, Chile and New Zealand open in June so by July bases should be building and most terrain open.
The big players include Perisher (pictured above and top), Falls Creek, Hotham, Mt Buller and Thredbo in Australia, Catedral and Las Lenas in Argentina; New Zealand's Mt Hutt, Coronet Peak, Cardrona and Treble Cone and Portillo, Nevado de Chillan and Valle Nevado in Chile; but there are dozens more choices – nearly 100 ski areas of one size or another in total.
They also include the world's most southerly ski area at Cerro Castor in the Tierra del Fuego region of southern South America.There are a few very small areas in southern Africa too, in Lesotho and south Africa, but unfortunately their operations have been problematic or ceased altogether since the pandemic.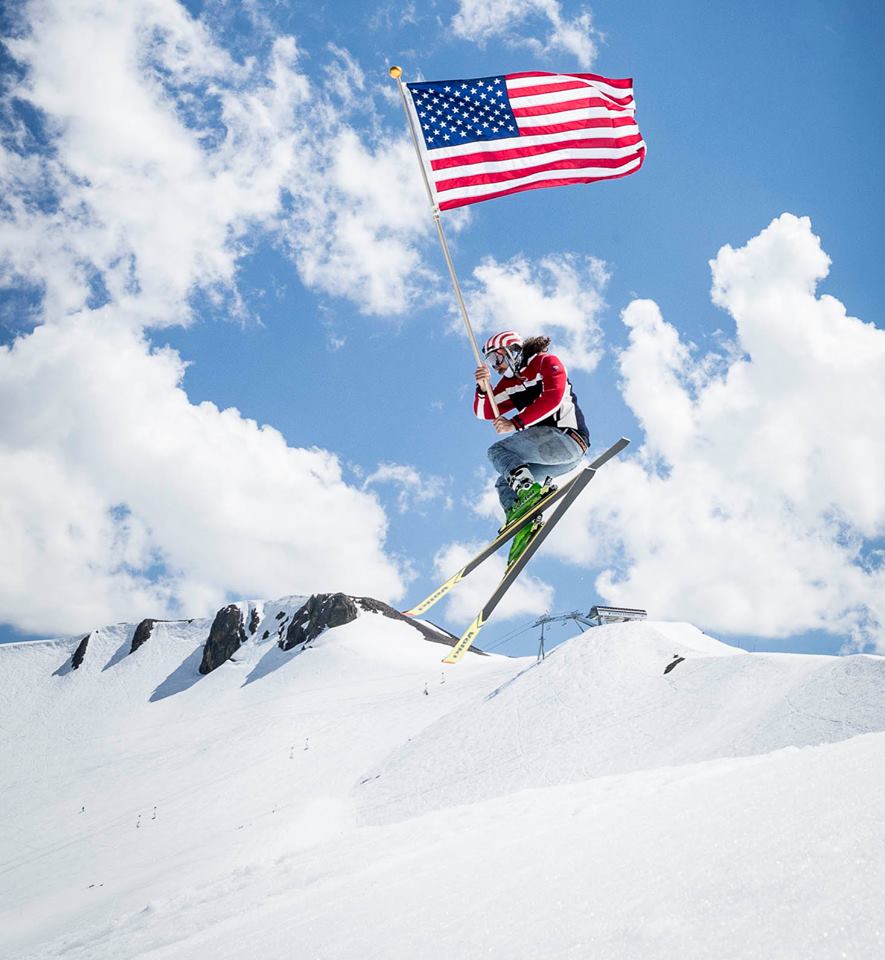 North America – Last Areas Open For Skiing & Boarding on the 4th of July
The number of ski areas still open in North America in July is usually dependent on just how much snow arrived the previous winter and spring and then how warm and fast the thaw in spring and early summer has been.
There is though, an effort to open slopes for the US Independence day holiday weekend around July 4th and in the best years up to a dozen ski areas can stay open or re-open their slopes then.
Ski areas that make it into July some years include Mammoth Mountain and The Palisades (pictured above) in California and usually America's main summer ski destination of Timberline on Mt Hood in Oregon remains open through the month.
There are also, usually, private snow camps at Copper Mountain in Colorado where a terrain park is maintained and on Blackcomb Mountain above Whistler in BC, Canada for the first half of the month. Both are only for those signed up on ski/board camps though, you can't just turn up and buy a lift ticket.
Europe's Glacier Ski Season
The glacier ski season in July and August has become increasingly problematic in the Alps and Scandinavia in recent years unfortunately, due to climate change. Ski areas that were open in July in previous years have now decided not to even try to open then and those that still try sometimes have to admit defeat, as in the hot summer (following a hot spring) of 2022 when almost all centres were forced to close.
That being said, half a dozen centres do try to open including Austria's Hintertux and Switzerland's Zermatt (pictured above), both of which aim to open every day of the hear.
In Italy Passo Stelvio and Norway's Galdhopiggen ski areas both aim to stay open for 5-6 month summer ski only seasons from around May to October or early November.
Then in France Val d'Isere and Tignes currently open in June and close in early-mid-July, all being well, after 4-5 week summer ski seasons.
A second Norwegian area, Folgefonn (aka "Fonna") is normally open in July and Italy's Cervinia opens for skiing, with access to the glacier above Zermatt, in late June through to the autumn.
Finally, Saas Fee traditionally begins its nine-month plus summer ski season in mid-July, running on to the following April. It's arguably the first to "open for the new season" each year, marking the turn in the seasons and the long build up to the main start of winter, for most resorts still five months away!
Asian Options
Most ski areas in Asia have closed by the start of June, but Japan's Gassan ski area, which has a season from April to July, normally has a little snow left up high for skiing and boarding, at least at the start of the month and hopefully lasting right through July.
Indoors & Dry Slopes
While there may be only about 100 conventional ski areas open around the world in July, there are now more than 100 indoor snow centres to visit and several hundred dry ski slopes too.
We have a regular Podcast called The White Out where we review the latest gear, talk about the latest snow forecast and updates on where is best to ski now, as well interviews with absolute ski legends AND we spotlight a resort every week and so much more. You can check out our regular podcast here Apple | Spotify | Podcasts or search The White Out on your chosen podcast directory.