Robbie Williams flew into the Austrian resort of Schladming at the weekend to be unveiled to the media as the star performer at the resort's Ski Opening festival which will mark the start of the 23-24 season.
The Ski Opening will be the first since 2019 and will see the Planai Stadium transformed into a spectacular concert arena for the opening.
The Ski Opening will take place on December 7th and 8th, 2023, at the foot of the Schladminger Planai.
"After a 3-year break, there will finally be another big party in the Schladming-Dachstein region at the start of the season," a Schladming spokesperson said.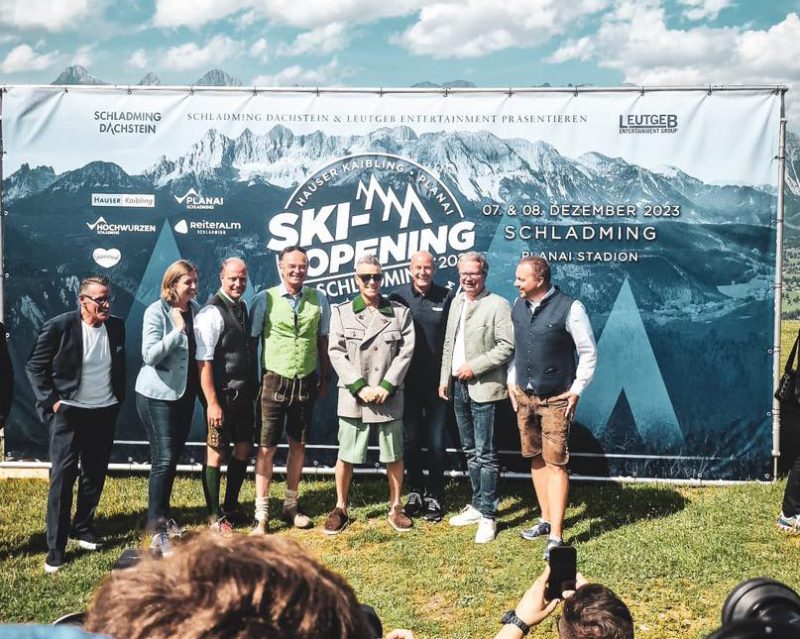 Ski Opening Packages are on sale via the resort website. They include two nights in accommodation of your choice, a two day Ski amadé pass, an entry ticket to the warm-up party in the Hohenhaus Tenne on December 6th and a Ski Opening concert ticket,
We have a regular Podcast called The White Out where we review the latest gear, talk about the latest snow forecast and updates on where is best to ski now, as well interviews with absolute ski legends AND we spotlight a resort every week and so much more. You can check out our regular podcast here Apple | Spotify | Podcasts or search The White Out on your chosen podcast directory.