Val Gardena, in the heart of the stunning Italian Dolomites, is planning to wind down the 22-23 ski season this spring with a mixture of fun and exciting events.
First up is the Rock The Dolomites music festival, then a fun spring ski race and then in April the longest giant slalom in the world with categories for both adults and kids.
ROCK THE DOLOMITES 18-26th March 2023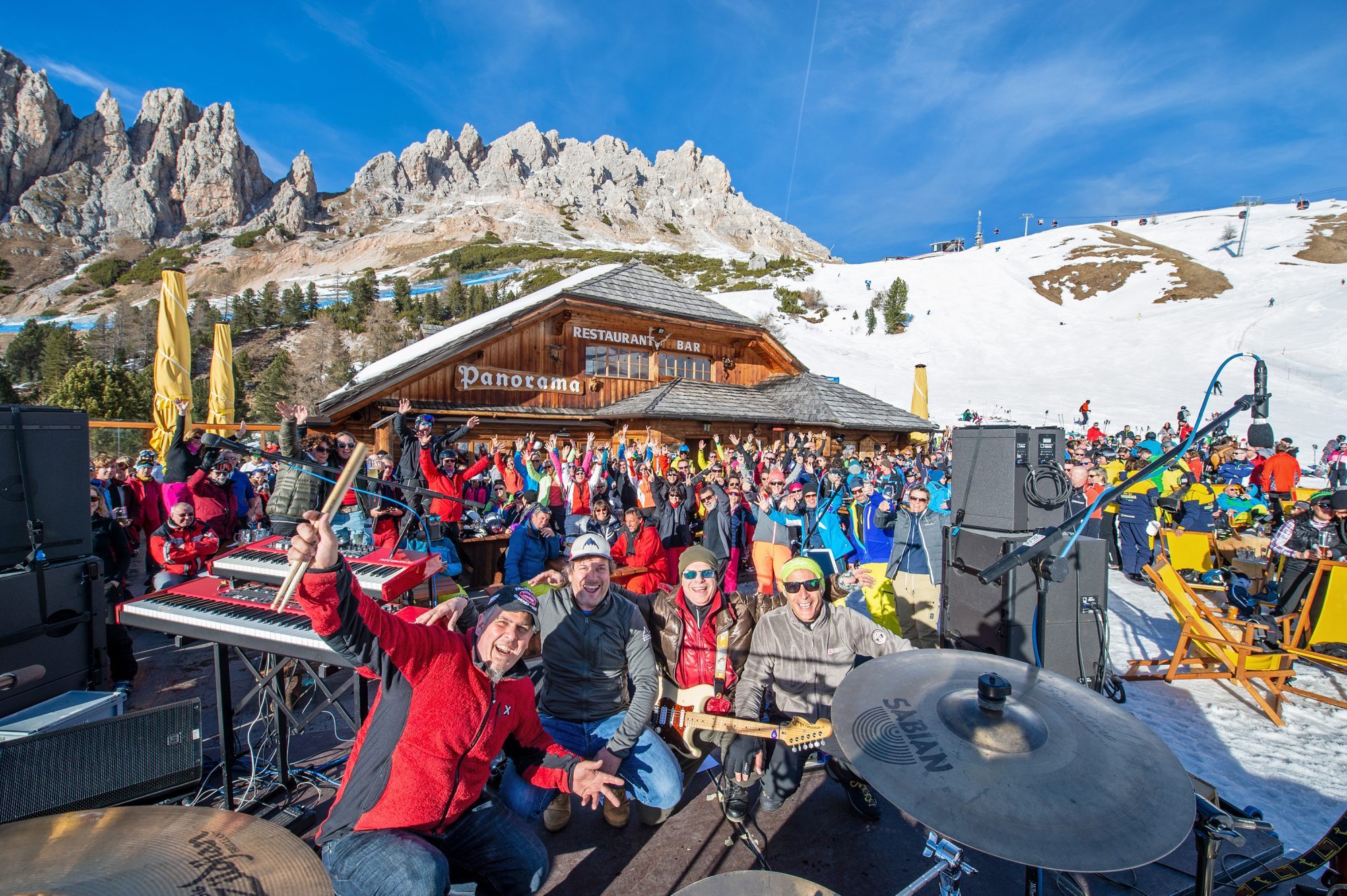 The dramatic backdrop of Val Gardena becomes a natural stage between 18 – 26 March 2023, as the music festival "Rock The Dolomites" steals the show. An unrivalled programme of blues, rock 'n' roll, rock, pop, reggie, indie and funk music will appeal to young and old alike, to rock the end of the season.
SPRING SKI RACE 25th March 2023
Val Gardena plays host to an end of season charity party like no other on 25 March, kicking off at 12:30. The Spring Race Party sees participants race through an obstacle challenge over a stretch of 10.5km from Seceda to Ortisei, starting at Seceda mountain station, Curona slope, Curona hut, Costamula hut, Café Val d'Anna, Pauli hut, La Curta, Luis Trenker, and over to Little St. Antonio Square in Ortisei, with games at each of the huts along the way. The team with the most creative outfits will be chosen by the audience, securing participation for the 2024 race.
SUDTIROL GARDENISSIMA GIANT SLALOM 2nd & 3rd April 2023
2 April 2023 sees the longest giant slalom in the world take place 'The Gardenissima" in Val Gardena. A nail-biting 6 km slalom course starting from Monte Seceda and ending at the Col Raiser Valley Station, this epic slalom race takes place against the breath-taking backdrop of the snow-capped majestic Dolomite peaks.
Move over grown-ups, as kids take to the slalom stage on 3 April, with a 2km course weaving from Monte Seceda to the Fermeda Valley Station.
SPECIAL DEALS 18th March – 11th April 2023
Between 18 March – 11 April – stay 7 nights in Val Gardena for the price of 6 with 6 days ski hire and lift passes for the price of 5 on a super Spring Day break.
Or fly in with the family from 18 March – 11 April. Stay 7 nights for the price of 6, with 6 days ski hire and lift passes for the price of 5 plus 10% off weekly ski school bookings.
Val Gardena is located within a UNESCO World Heritage Site and within the legendary Sellaronda – one of the best known ski circuits in the world – where ultra modern lift facilities allow access to 500km of ski slopes, 115km of cross country ski trails and 30km of winter hiking paths.