A new gondola lift is due to go into service at the northerly ski area of Narvik in Norway this weekend.
The new lift has cabins designed by the Porsche studio and has been built at a cost of 240m Norwegian Kronor (€24m) and the resort hopes that it will help continue a trend of growing year-round visitor numbers.
Narvik is one of Scandinavia and the world's most iconic ski areas. Located in northern Norway, within the Arctic circle, the ski lifts start at the edge of the town and open up a big vertical, with ski runs that descend to the edge of the fijord, giving the impression of skiing down towards the sea.
The resort's northerly latitude and reputation for abundant powder snowfall have made it a Mecca for freeriders and given it a reputation for normally having a long ski season.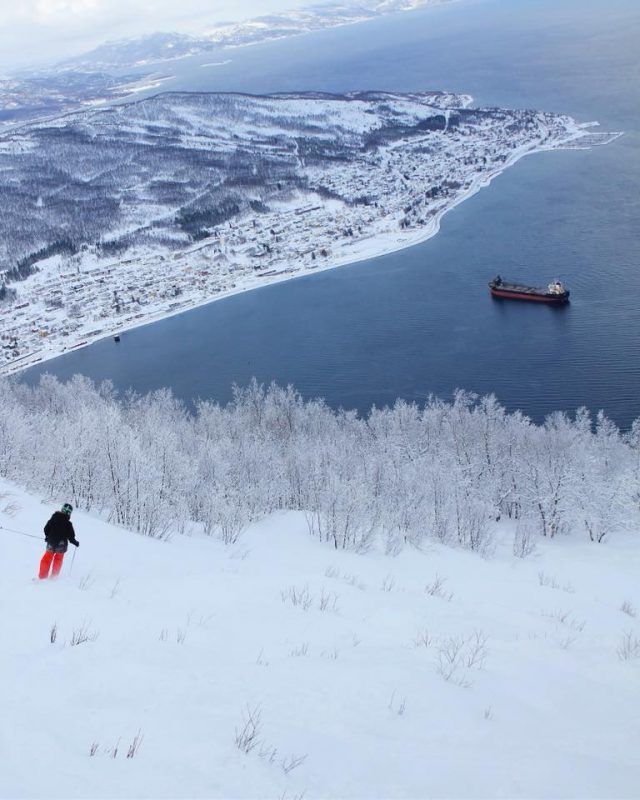 The new gondola has 23 ten-seat cabins and can transport 1600 people per hour in four minutes– about five times the amount of the previous lift in less half the time.
The original cable car that opened here in 1957 was the first in Northern Europe.