After the success of its first staging a year ago, Lech Zürs am Arlberg in Austria has announced plans to stage a second end-of-season Dirndl Skiing Day, sponsored by KÄSTLE skis, on 1st April, 2017.
Dirndl is the name of the traditional dress worn in Austria, South Tyrol and Bavaria, but it is not normally a particularly snowsports -friendly' outfit. However an increasing number of Austrian ski areas are now organising 'dirndl days' at the end of the season, and Lech Zürs expect theirs will be the biggest.
"Hardshells and PrimaLofts are left in the wardrobe and instead Tyrolean jackets and knitted cardigans come to the fore in a time for traditional costumes, at the 2nd International KÄSTLE Dirndl Skiing Day," a spokesperson said, adding, "It is not just women but also men in traditional costume that are welcome this year."
For the first 50 dirndl-wearers that register, there will be VIP packages containing a free Ski Arlberg Day Card, KÄSTLE rental skis, a meet and greet with designer Lena Hoschek and an exclusive Lena Hoschek goody bag as well as a hearty dish of Käsespätzle at the Schneggarei ski lodge.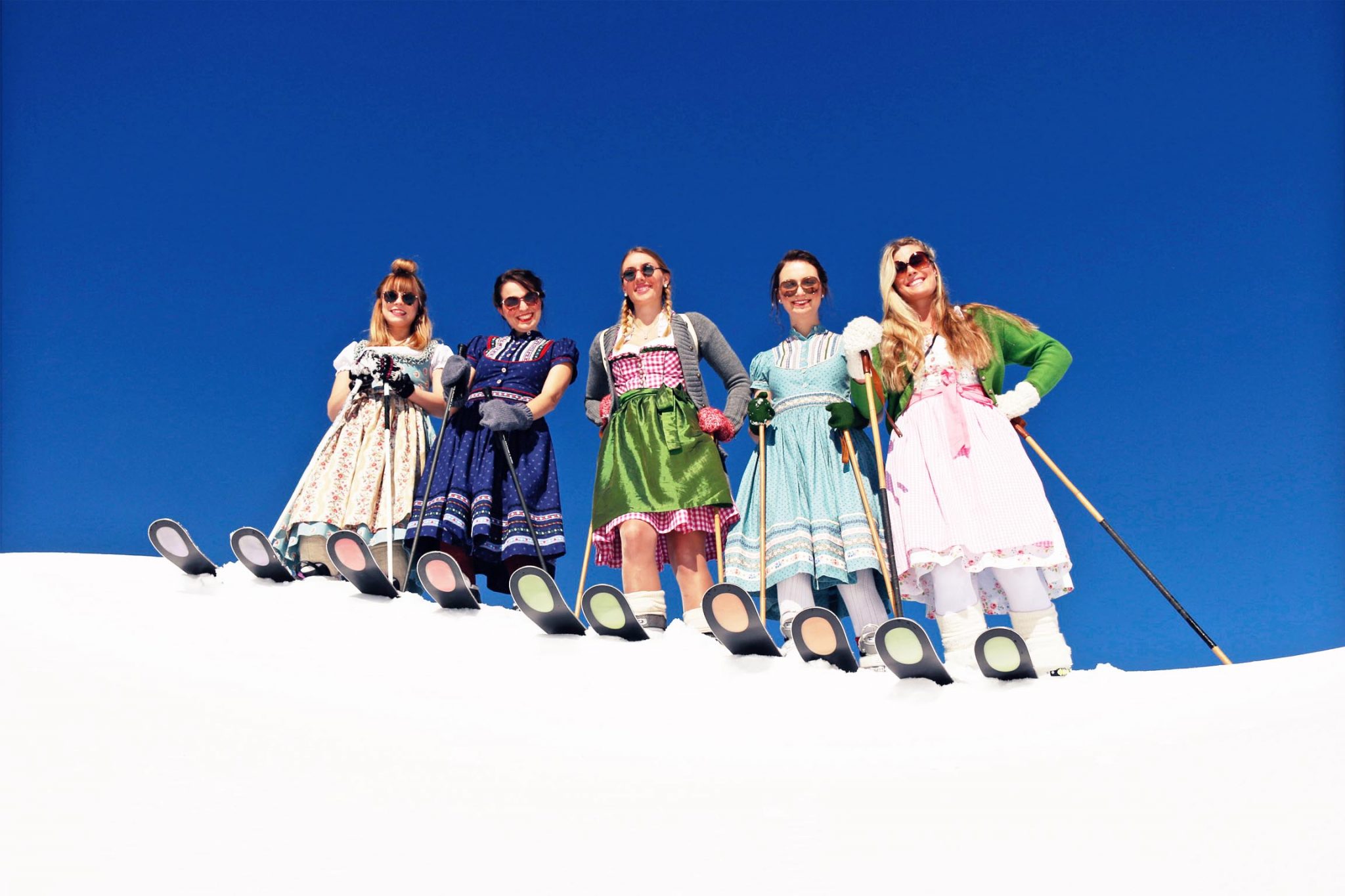 A further 250 ladies and gentlemen will make it onto the exclusive guest list for the Dirndl Ski Day après-ski-party in the Schneggarei, and will receive a special Dirndl Ski Day goody bag, a discount code for the Lena Hoschek online shop and an entry ticket for a raffle in which the prizes include KÄSTLE skis and a Lena Hoschek dress.
All participants can also test the KÄSTLE ski models for 17/18 and if the target number of 300 people in traditional costume on skis is broken, everyone on the guest list will also receive two drinks vouchers as well.