More action is on the way as FWT19 arrives in Europe for stop three in Fieberbrunn, Austria; weather window running from February 22-28.
With two events in the books and a highly contested world title race rapidly unfolding, the world's best will get their chance to "Hold The Line" in Fieberbrunn as FWT19 enters the European leg of the season.
Regarded as one of the most technical and challenging freeride competition venues on the planet, Fieberbrunn's "Wildseeloder" face is a key piece to the puzzle for every world title quest. With a record snow year, we can expect to see new lines to be opened and an incredible show.
Strong performances in Hakuba and Kicking Horse Golden BC by Markus Eder (ITA), Victor De Le Rue (FRA), Arianna Tricomi (ITA) and Marion Haerty (FRA) have landed them at the top of the rankings, but with plenty of stiff competition close behind, the world champion crown is still completely up for grabs.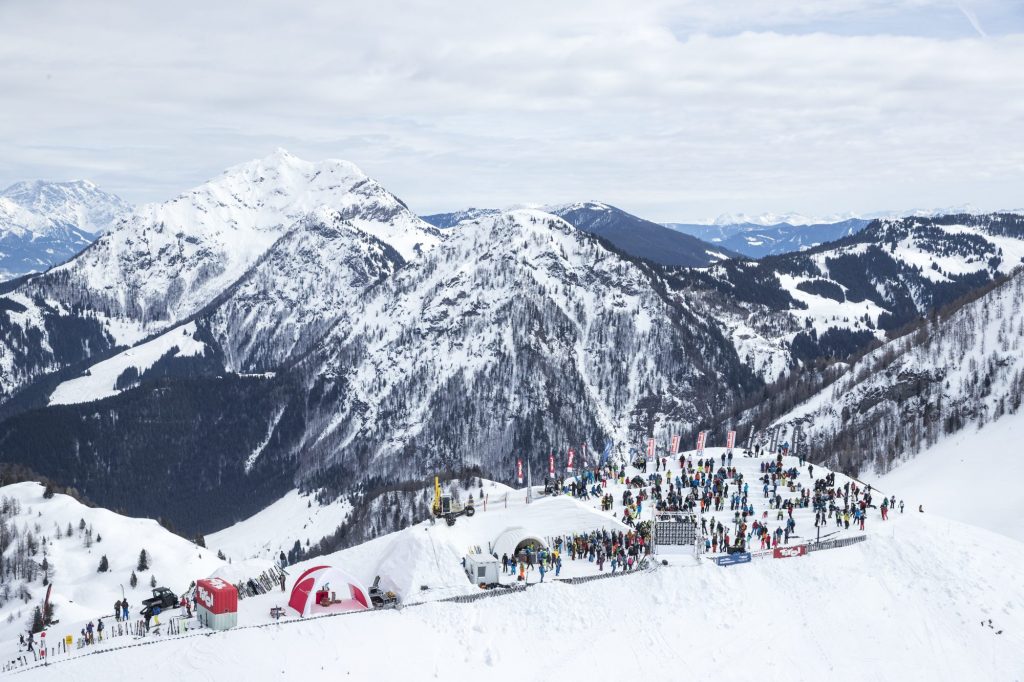 In addition to the main event, Freeride Junior Tour riders will also be showcasing their skills at the 2019 Fieberbrunn Freeride Junior by Dynastar, February 23-24.
Fans onsite in Fieberbrunn will get to enjoy the always buzzing contest village with a perfect view of the comp venue, a giant screen to watch the action and plenty of food and beverages. There will also be no shortage of action in the base area : Vibram will have a boot resoling truck, Peak Performance will be hosting a non-stop party during the event on the « Enzianhütte Terrace », Dynastar, Lange, Black Diamond & Pieps will have tons of gear to test and Red Bull will be there with their truck, animations, and parties all week long at Red Bull Station. You can check out the full schedule here.
FWT19 stop three is beginning today. Be sure to keep an eye on freerideworldtour.com and the FWT social media channels for competition updates and rider news.