With 4 weeks of the main ski season left, here at InTheSnow we're receiving as many early booking deals for winter 2017-18 as we are for Easter breaks this winter.
It's not unusual to get these offers over a year in advance, the UK's largest operator Crystal launched their 2017-18 programme in December, just before they took their first skiers away this winter.  Inghams, the second biggest, have also launched their programme and both companies have (very) early booking deals on offer.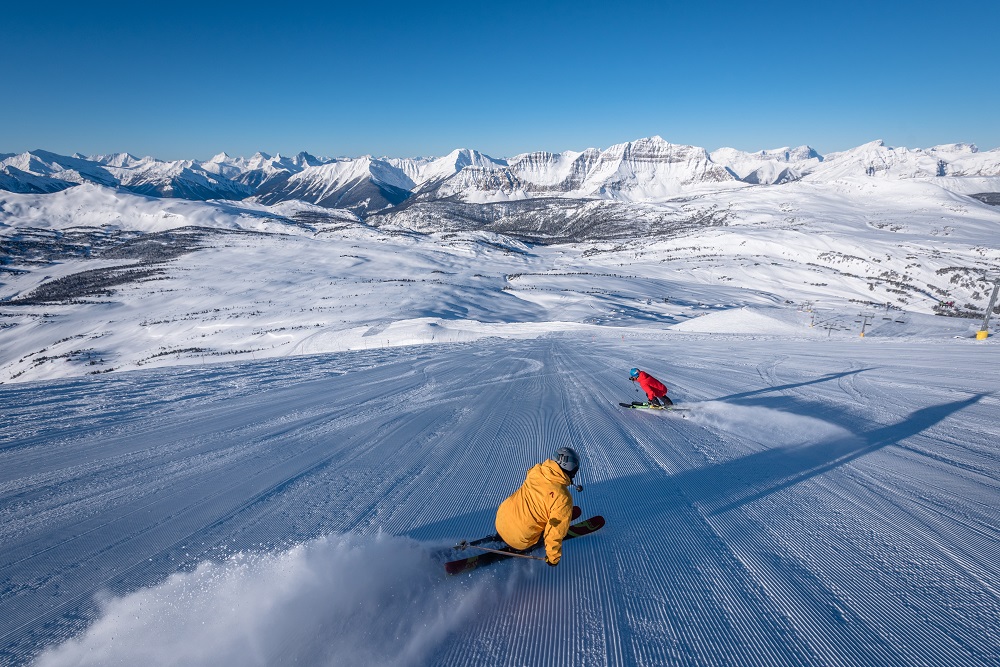 But this time around there seems to be an added dimension to the encouragement to book early – that omnipresent news story, Brexit – and its consequences.
The message coming across is that so far skiers and boarders have been shielded from price rises related to the weakening pound, and those securing their 17-18 ski trips now might still benefit, but that price rises are just around the corner and likely to hit before next season for those who leave it.
"The problem next winter will be the possible after-effects of a weak pound and the exchange rate along with the formal announcement of the UK leaving the EC formally," one long standing industry insider told me, adding, "Prices will increase, there's no doubt about it as the money tour operators have hedged for this current winter has now come to an end."
Of course those who are pro-Brexit may still argue that the financial consequences of formally triggering Brexit remain unknown and could be good news for sterling. Some observers with no strong feelings either way say that it could be the Euro that suffers more, making sterling stronger by comparison.
The underlying message though is one of financial uncertainty, so do you book now and 'lock in' todays price in the fear of prices rising, or wait to see if things will go the other way?  It may be down to your own view of Brexit.
"We are delighted to have this programme ready for early bookers. Many of our guests, especially those travelling in groups, like to get their ski trip secured well in advance, and with the impact of Brexit unknown at this stage we have ensured that our winter 2017/18 holidays are on sale now to make saving money as easy and convenient as possible," said Paul Carter, Chief Operating Officer of Inghams, "We can't ignore the fact that the pound has weakened recently, and so we're encouraging guests to take advantage of our best ever preview offers to guarantee a great deal and ensure holiday spending money goes further next season."
But lets not forget there are other things in the world besides Brexit – next winter is Olympics season, so that's something to gert excited about.
Season Dates
One bit of good news where we do have certainty is what day Christmas, New year and Easter fall on – a Monday.  So whilst it's not quite ideal for Sunday transfers to travel on Christmas Eve or New Year's Eve, at least most transfers will avoid the big holiday dates next season without the need for mid-week transfers and 4, 5 or 8 or 9 day holidays over Christmas and New Year. Although of course some of us quite liked them and some operators are offering midweek transfers still to avoid even the days around those key holiday days.
The Easter Holidays fall rather late in the season again, which tour operators aren't overly happy about.
What About The Snow?
It has been the third year in a row that Christmas wasn't great for snow cover in many resorts, although 2016 was the best of the three for a large number thanks to the big November snowfalls which we didn't get in 2014 or 2015.
As with the impact of Brexit, no one really knows if, like California after its four dry seasons, things will return to an incredibly snowy Christmas next  winter or if it will be a fourth dry Christmas, but as the years go by it does get a harder sell for the tour operators and resorts, which usually translates in to better deals.
Here are some of the 2017-18 deals we've heard about already:
Free ski passes at Christmas and in January and  Free Childcare all season with Le Ski
"We're already open for business for next year and lots of regulars are getting in there with repeat bookings. The value for money of catered chalet holidays remains high," says Le Ski's Nick Morgan.
The company is offering free lift passes over Christmas, during January and offers free childcase all season.
Le Ski operates 33 chalets (two new) sleeping from 2 to 23 guests in Courchevel, Val d'Isère and La Tania and says there's a chalet to suit everyone and that most have either hot tubs, saunas or steam rooms.
2-for-1 Lift Pass and Ski or Board Hire From Crystal Ski Holidays
Crystal ski holidays are offering 2-for-1 ski or board hire, saving up to £159 they say, when you book your Crystal ski holiday to any European resort before 27 March 2017. There's also a 2-for-1 lift pass offer,  saving up to £288 on North American ski holidays when you book to Fernie, Jasper, Panorama or Tremblant in Canada.
"There's limited availability so book early to avoid disappointment," a company spokesperson warns.
Other deals include save £100 on Crystal childcare when you book by 24 April 2017 and hotel credit at selected hotels where you'll get a credit to spend on food and drink of up to €100 per person when you book by 30 September 2017.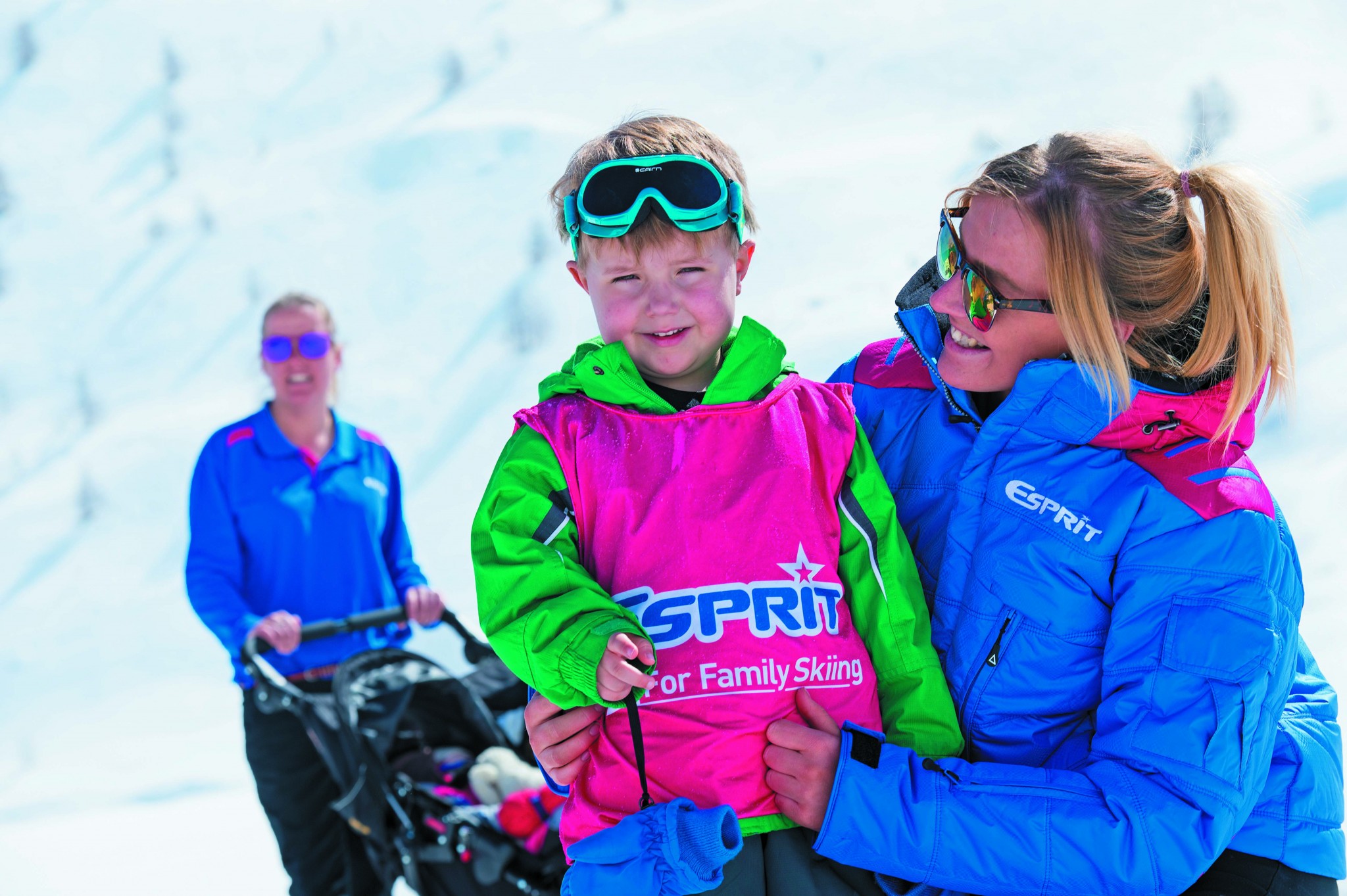 Free Christmas Lift Pass with All Bookings For Ski Total and Esprit Ski
Ski Total are offering a free area lift pass with all new bookings for departures on Tuesday, 19th December 2017, meaning their guests avoid the busy big arrival days by travelling mid-week and can celebrate Christmas in the Alps and ski for free with a a saving of up to £450 per couple.  Also as an added gift there is half price ski and boot hire or ski carriage.  This offer is valid on all new bookings by 31 Mar 17 and can be combined with loyalty discounts.
Sister company Esprit Ski has the same deal saving of up to £826 per family of 4!  You also get to travel on a Tuesday, and for every adult in the family pre booking ski and boot hire, a child will get theirs free.
Save £200 Per Couple On February Half Term 2018 with Ski Solutions
Children may only have just got back to school for a few weeks following this February's Half-Term, but Ski Solutions is already offering discounts on holidays in February 2018 in a bid to tempt early bookers.  They're offering deals including up to £200 off per couple on chalet holidays; a £100 discount on holidays in Europe and Canada for families of four; buy one get one free lift passes; free children's places; up to one in five goes free group places and up to 55% off accommodation in Whistler, Canada.
Deals include seven nights accommodation at the four-star Hotel Banyan from £1250 per person, with savings of up to 25% when booked before the 30th September 2017 and a further £25 discount per person available on bookings made by the 31st of March 2017.
Inghams Early Booking Offers Saving of up to £800 Per Couple
Inghams say that its Winter 2017/18 Ski Preview Programme offers its most ever generous early booking deals "in response to the referendum result" and that's a company that has been around for more than 80 years.
Inghams deals include a £100 loyalty discount per couple if they book within one month of returning from their winter 2016/17 Inghams holiday and two-for-one ski or board and boot hire or ski carriage all to all properties in France, Austria, Switzerland and Italy;
In addition Inghams Plus holidays which include dinner, room upgrades, après-ski snacks, sleigh rides, tobogganing and spa vouchers at partner hotels offer guests the best ever Inghams early booking offers, the company says,  saving up to £800 per couple. Inghams Plus also offers great value deals for partner hotels.
Alpine Elements Offer Multiple 2017-18 Early Booking Discounts
Alpine Elements have announced four good reasons to book early for next season with them.
First they have a new Super Group Discount for groups of only 6 persons or more – saving from £50pp to £125pp; then second there's a half price lift pass deal saving up to £131pp; third you can get half price board and ski hire – saving up to £74pp and fourth there are four night ski breaks in January from £395pp.
Early deals include 20 Dec – 7 nights at £645pp at the ski to door (for intermediates and above Hotel Renardiere) with hot tub.  The price includes half board, flights, transfers, accommodation, afternoon tea, three course evening meal with wine and there's a half price lift pass deal and groups of 6+ discount.
"Grab it whilst you can!" said the company's Emma Trueman.
2017-18 Early Booking Deals from Mark Warner
Mark Warner's 2017-18 programme is now on dale offering free child places (save up to £609), up to £50pp off the brochure price; group offers of up to 1 in 8 go free (off peak) / 1 in 10 go free (peak) and, they say, better deals for solo travellers.
Special packages next winter include exclusive Off-Piste sessions with Henry Schniewind (renowned off-piste ski guide and avalanche expert) on the 21st January in Val d'Isere, 25th February in Tignes; free guided skiing on selected weeks in Tignes, Val d'Isère and Méribel with local expert instructors (28th January in Meribel, 11th March in Tignes, 18th March in Val d'Isere); adult friendly Club Mark Warner weeks in Les Deux Alpes, France for solo travellers, couples and groups of friends to meet like-minded people on 7th January and 4th March departures and beginner packages at Chalet Hotel Christina, La Plagne  including 5 days morning ski school and 6 day lift pass and equipment hire.
Mark Warner have over 40 years experience in the ski industry and 2017-18 prices start at £549pp