It's the eternal ski holiday juggling act: how to find an affordable ski holiday destination BUT one that also offers a very high-quality experience for your euros so you really feel you're getting great value. The answer is closer than you might think: Andorra.
The ski holiday experience offered by this tiny principality that lies between France and Spain in the Pyrenees mountain range has transformed dramatically over the past few decades with hundreds of millions of euros invested in improving both the resorts themselves and everything about the ski areas above.
Where there were once lots of small areas, now most of the ski villages are linked by fast, comfortable gondolas or chairlifts to one of two larger multi-resort areas known as Grandvalira or Vallnord. They both offer lots of skiing to keep you busy for a week, and Grandvalira has in fact grown so large it's now one of the biggest in Europe with more than 200km of runs.
Similarly, in the villages themselves, the quality has risen, and you'll be able to afford a 4★ hotel or apartment for the price you'd pay for a 3★ elsewhere.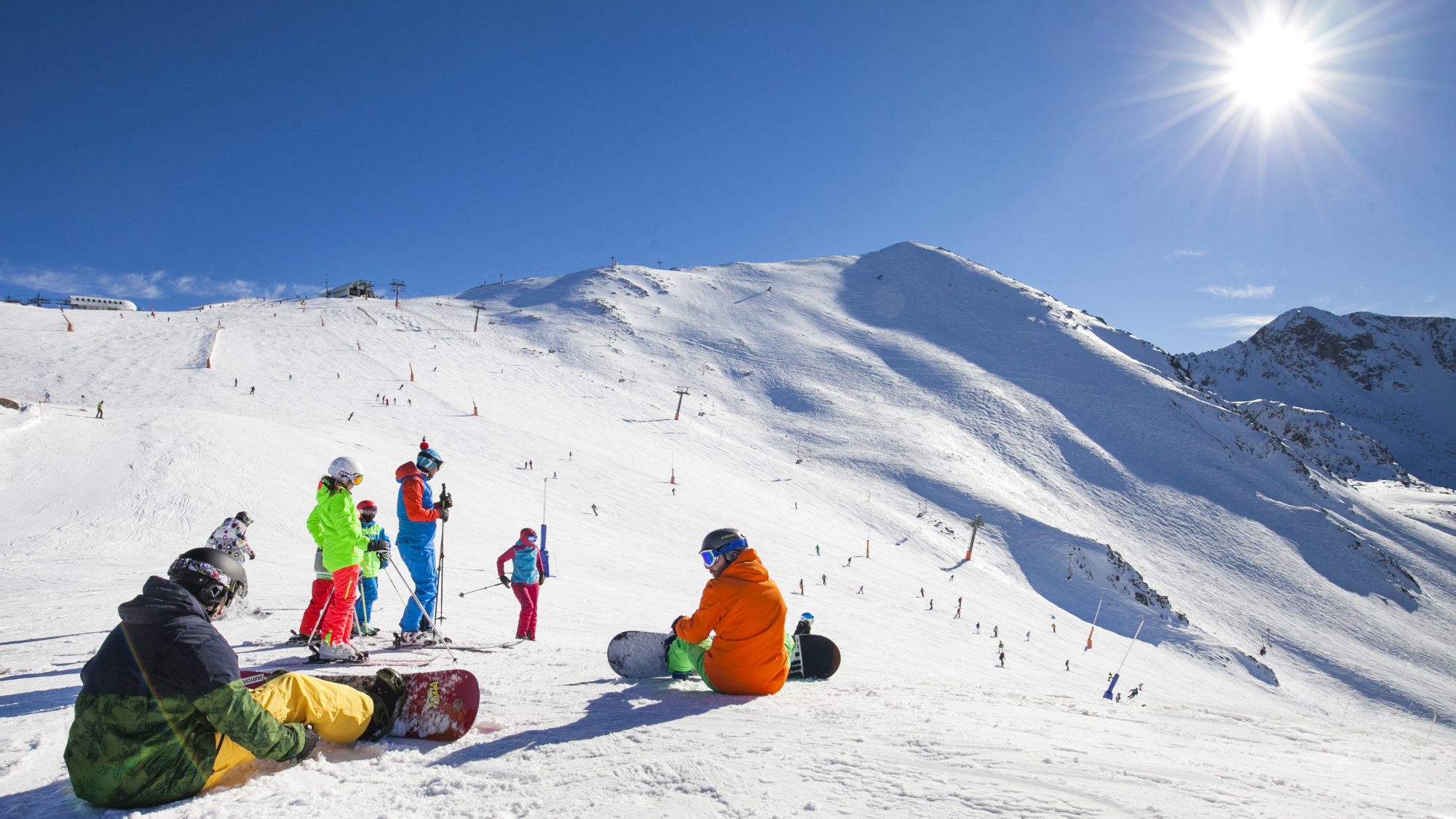 At the same time though, all the things we've always loved about skiing in Andorra are still there. Number one is perhaps its duty-free status, which means dining out, both in resort in the evening and on the mountain during your ski day, as well as après-ski, are much better value than in most ski resorts, plus there's a great selection of duty-free shopping to enjoy.
But Andorra is also famous for its friendly, relaxed atmosphere, perhaps in part thanks to its proximity to southern Europe and the Mediterranean, so you'll find real people living year-round in the communities here, not just flown in for the ski season, and plenty of traditional local cuisine to enjoy, made with ingredients grown in the region.
First Rate For Beginners
Andorra has always had a reputation as a great place to learn to ski and that's even more the case today than it was before. The ski schools here all employ not only English-speaking staff, but mostly NATIVE English-speaking staff – be they Brits, Aussies, Kiwis or even the occasional Canadian or American – so there really is no language barrier, just a good sense of camaraderie and fun in award- winning ski schools where staff really understand British skiers. That, along with the fact that Andorra is one of the most affordable destinations, which means you don't spend a fortune finding out whether you like skiing or not, has always been a strong selling point, but recent improvements in lifts and ski runs have made it a better choice still. Each of the ski areas now has state-of-the-art learning facilities and programmes to offer too.
Arinsal in the Vallnord ski area is a particularly good choice for beginners although if you really want to party after your day on the slope the highest ski area in Andorra, Pas de la Casa, part of Grandvalira's ski area, has the biggest après-ski scene in the country.
Great for Families
Again the high-value factor of skiing in Andorra makes it a great choice for families, where everyone can afford to eat out together. The laid-back, family-friendly atmosphere in each of the ski villages and out on the slopes is another big plus. As with ski school, childcare facilities are excellent too with some world-class special children's ski areas to have extra fun in on the slopes. The easy-to-use lifts make getting around together on the slopes fast, comfortable and safe too. As an added bonus there are free lift passes for children (in Grandvalira up to 11 years old, in Vallnord up to 15 years of age).
Top choices for families include Arinsal or La Massana in the Vallnord ski area. Here you'll find lots of large apartments available for your holiday, typically larger than those you'll find in France, so you'll have plenty of space to spread out and really enjoy your quality family time together.
… And Everyone Else
The great value and relaxed atmosphere in Andorra makes the country an excellent choice for all ages looking for a relaxed, affordable ski destination.
Along with hundreds of kilometres of easy-going skiing, resorts like Soldeu (in the heart of the Grandvalira area) have a more sophisticated feel and more refined atmosphere for evening entertainments.
Spa culture is growing in popularity in Andorra with some great spa hotels in Soldeu and a major public spa complex in the principality's capital, La Vella, a short trip from any of the resorts, which is also home to more than 2,000 shops, so great for a bit of a tax-free shopping excursion if you fancy a break from the slopes.
Whether you're a first-time skier or snowboarder looking for a friendly place to learn, a family looking for space to be together and just stop and breathe, or a regular skier looking for a wonderful ski holiday choice with a bit of spa culture and shopping on the side, you can't do better for value and a fun, happy atmosphere on the slopes than Andorra.
Visit the Crystal website to find out more about Andorra and book: crystalski.co.uk/ski-resorts/andorra-ski-holidays/