Austrian extreme athlete Josef Koeberl has announced plans to try to set a new world record for distance swimming in fresh water.
Unusually, he will be swimming in water, with a temperature of between -0.3 and -1 Celcius that's found 3,216 metres above sea level within the glacial ice beneath the snow of the Hintertux ski area.
Koeberl plans to swim a total of more than 1,609.3 metres (a mile) to set the new record.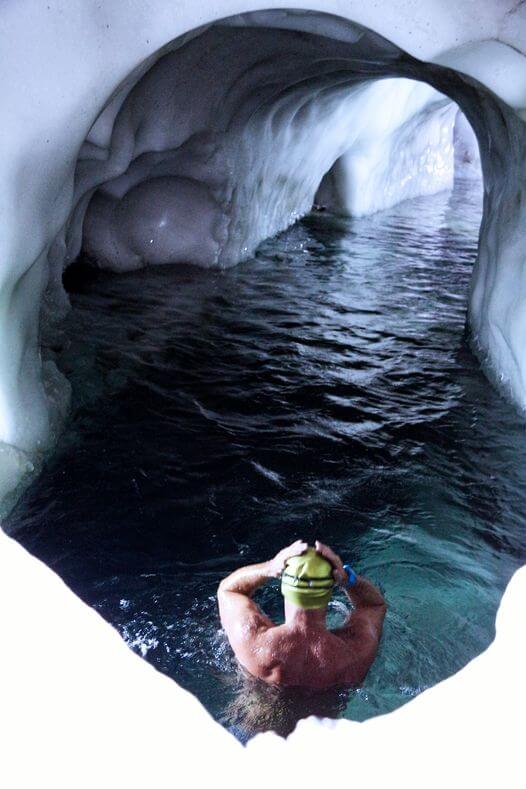 He will make more than 32 laps of the 50 metre long freezing water stream that's located 30 metre below the ice surface within the Nature Ice Palace, a series of linked ice caves that is a tourist attraction at the area.
Hintertux, is located within Tirol region and is one of three downhill glacier ski areas currently open for skiing and boarding in Austria (and one of only two worldwide, the other is Zermatt) that tries to open for skiing every day of the year, weather permitting.
The Ice Palace is open to tourists who can opt to ride on the ice water channel on a boat or on a large Stand-up Paddleboard (SUP) as part of the tour if they wish. However ice swimming is now offered as an option to all over 14s for a 10 Euro supplement on the admission cost and providing they can provide a health certificate to show they're up to it. Under ice kayaking is another possibility…