Here's all you need to know about ski and snowboarding at the Beijing 2022 Paralympic Winter Games, taking place from Friday 4th to Sunday 13th March.
At the last Paralympics in 2018 Team GB's Menna Fitzpatrick with guide Jennifer Kehoe along with Millie Knight with guide Brett Wild took seven Alpine Skiing medals between them. In January said the target for 2022 is 5–9 medals for the Games.
Who To Watch
At the last Games in 2018 TeamGB sent 17 athletes who brought back seven medals, beating the best British performance in a Winter Olympics. This year they will no doubt be aiming to do better still.
The 2022 squad is bigger with a 18 mean and 7 women due to compete for a total of 25 British competitors.
The Alpine ski team features defending Paralympic Slalom champion and PyeongChang 2018 multi-medallist, Menna Fitzpatrick who will be competing with new guides Katie Guest. Fitzpatrick will be joined again by PyeongChang 2018 triple medallist, Millie Knight who will be partnered again by Brett Wild. They are joined in the Visually Impaired (VI) class by Games debutant Neil Simpson who is guided by his brother Andrew.
"It's a huge honour to be selected to represent ParalympicsGB again, and I can't wait to get out there and get started. The last two years have been disrupted due to injury and the pandemic and, with uncertainty about whether the Games would go ahead, let alone the qualification process, to have a seat on that plane is amazing. I'm super excited to travel to China as part of such an incredible team of athletes representing Great Britain," said Menna Fitzpatrick.
All three athletes enjoyed recent medal success at the 2021 World Championships in Lillehammer. Gary Smith, guide to Kelly Gallagher at PyeongChang 2018, is acting as a support guide for Beijing, and completes the VI team for the Games.
The full British Team is listed below.
The Para Snowboard team includes James Barnes-Miller, Ollie Hill, Andy Macleod and Owen Pick.
"I'm stoked to be a part of the squad for the Paralympic Winter Games, and I'm just buzzing to get out on the snow in Beijing. I learned so much from my first experience of the Paralympics four years ago and I want to bring all of that experience to the slopes when our events get started. We've got an incredible squad and we showed at the World Championships that we're ready to compete with the best in the world. Bring it on!" said James Barnes-Miller.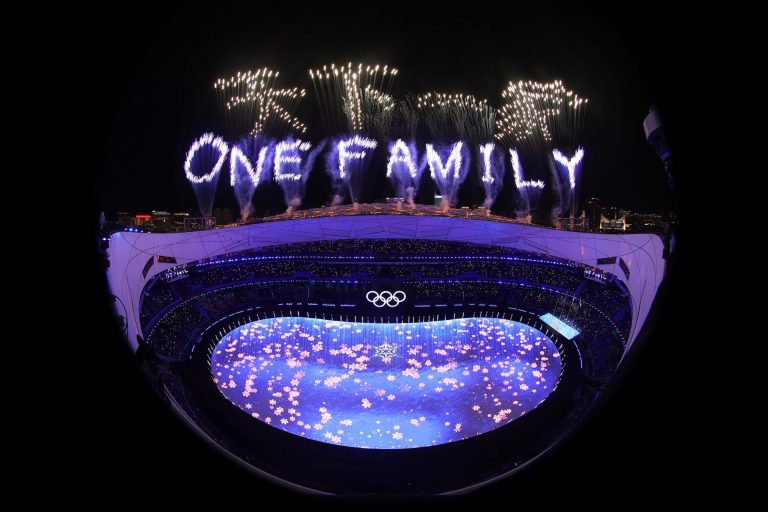 What To Watch
Altogether seventy-eight events will be stage in five winter sports, just under half of them (38) Alpine skiing or snowboarding.
That's actually two fewer events that at the2018 Games in Pyeongchang, South Korea with several women's snowboarding events dropped as "they did not meet the required viability benchmarks during the 2019 World Para Snowboard Championships."
On the upside a new record 51 National Paralympic Committees have qualified athletes for the Games, three more countries than the previous record number. Altogether there will be around 600 competitors.
Where Will The Competitions Be Staged?
Competitions will take place at the same venues as for the Winter Olympics in February.
Alpine skiing takes place at the Yanqing District Cluster at the new Xiaohaituo ski centre.
Snowboarding competition will take place at the Zhangjiakou Cluster at the Taiwu Ski Resort.
How To Watch
Channel 4 have the rights to broadcast the Paralympics in the UK but with a week to go to the start of the Games (at time of writing) …are keeping very quiet about what they'll be broadcasting and when.
They do say they offer, "Your one-stop shop for live action from the 2022 Winter Paralympic Games in Beijing, including coverage of the opening and closing ceremonies," and say coverage will begin at 1.10am on Saturday 5 March.
With China 9 hours ahead of the UK much of the live action will take place during the small hours of the night for a European audience.
Watch all the coverage on Channel 4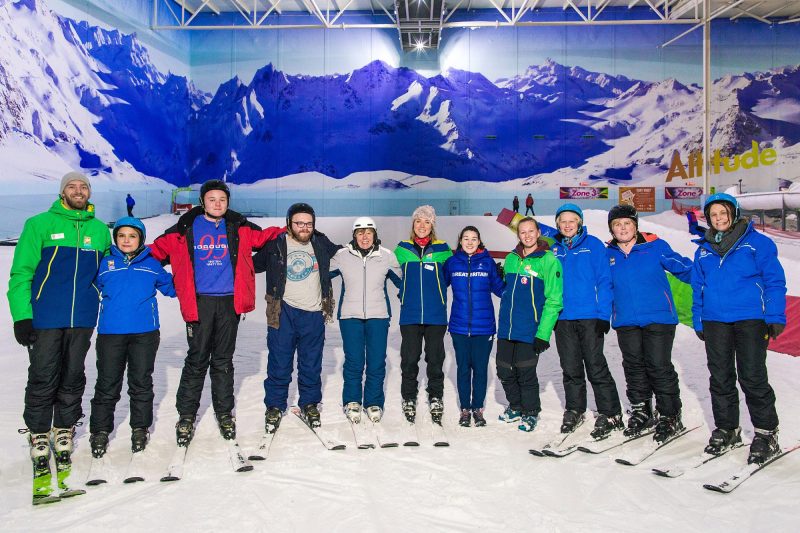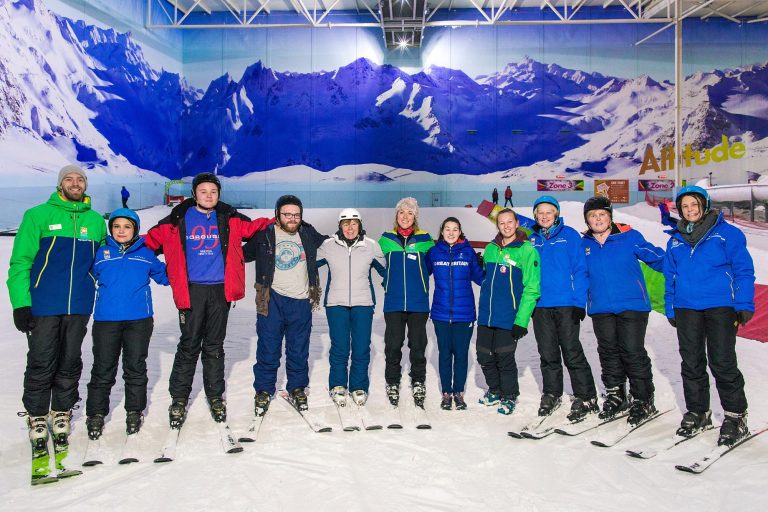 Team GB
Para Alpine Skiing
Shona Brownlee – Livingston
Menna Fitzpatrick – Macclesfield (Guide: Katie Guest – Perth))
Millie Knight – Canterbury (Guide: Brett Wild – Glasgow)
Dan Sheen – Ellesmere Port
Neil Simpson – Banchory (Guide: Andrew Simpson – Banchory)
Alex Slegg – Amesbury
Gary Smith – Luton (Guide)
James Whitley – Wilmington
Para Nordic Skiing
Steve Arnold – Hampshire
Callum Deboys – Kirkmichael
Hope Gordon – Golspie
Scott Meenagh – Cumbernauld
Steve Thomas – Ogmore Valley
Para Snowboard
James Barnes-Miller – Broadstairs
Ollie Hill – Reading
Andy Macleod – Stirling
Owen Pick – Bury St. Edmunds