It's that time of the year when we all start thinking about our next ski holiday. For most people, the key players will be considered: France, Austria, Italy. However, this year, why not experience a completely new and relatively untapped ski destination? Here's why skiing in Iran should definitely be in consideration for your next mountain adventure.
Varied Resorts
Iran has three main resorts: Dizin, Darbandsar and Shemshak, all of which are within easy driving distance of each other. There's huge variety among the resorts, from gentle beginners' areas to very steep and technical slopes, alongside fantastic powder opportunities. Dizin is the highest, with its top lift reaching an incredible 3,600m, guaranteeing great snow. For extreme and advanced skiers, Iran is truly a thrill-filled paradise.
Perfect Powder
Iran offers something that many skiers can only dream of: epic untouched deep powder. While many European resorts do have their fair share of fresh snow and powder runs, this usually gets tracked out and crowded within a few hours. In Iran, the mountains are nowhere near as busy, and as locals tend to stick to the groomed pistes, this powder is yours for the taking. Each year, over 275 inches of snow falls in Dizin, giving you a whole mountain to explore off-piste, with fresh, untouched snow from the first lift to the last.
Value for Money
Skiing in Iran can provide fantastic value for money, with your holiday often coming in cheaper than at many closer European resorts. In the Dizin ski resort, for example, lift tickets are often just $20! Equipment and clothing hire is also very cheap, meaning no need to pay hefty costs to bring your own equipment.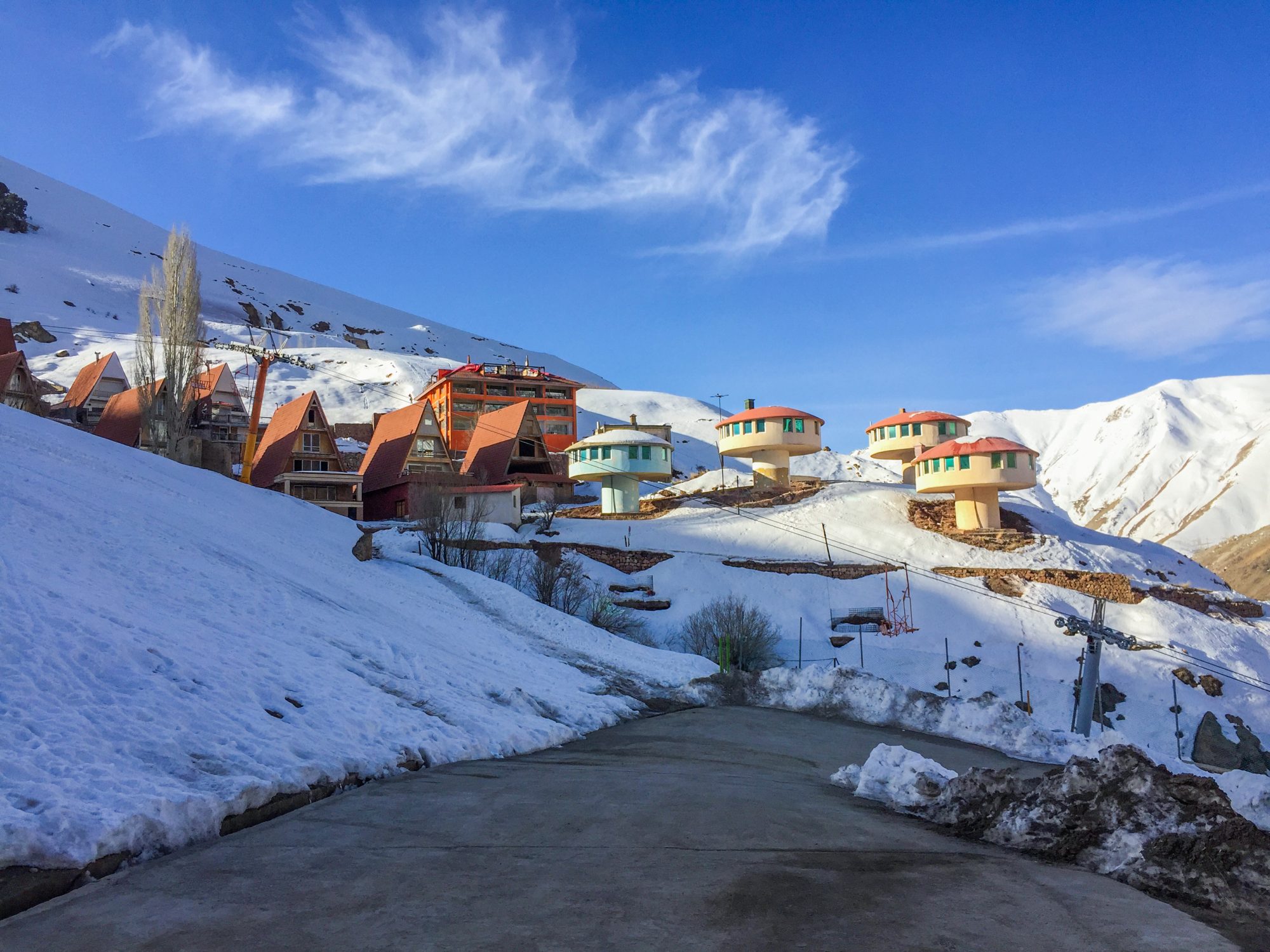 A Truly Unique Experience
How many people can say they have skied in Iran? If you are feeling bored or disenfranchised by the traditional Alpine resorts, this is the ultimate destination for a more exotic adventure on the slopes. The interesting, unique landscapes and skiing terrain will definitely be popular with more advanced skiers, while off the slopes you will experience an amazing one-of-a-kind culture.
Iranian Hospitality
A trip to Iran allows you the opportunity to combine brilliant skiing with the exceptional hospitality that the Persian people are renowned for. You will have the opportunity to sample the local cuisine, learn about Iran's rich history and experience the unique culture of this beautiful country, all while also enjoying the thrill of the slopes each day. The people here are extremely welcoming and will always go the extra mile to ensure you are happy and comfortable.
Mountain Heaven are the first British ski tour company to offer guided trips for skiing in Iran. To find out more, head to www.mountainheaven.co.uk/resorts/Iran/skiing-in-iran-experience