The Dutch division of TUI, Europe's largest holiday company and parent of Britain's biggest ski holiday company, Crystal, has announced they'll be running a new overnight train service to some of Austria's biggest ski resorts from Amsterdam this winter.
Like the existing Travelski Express service direct to the French Alps from London St Pancras, the service will run to a limited number of resorts and require skiers to book a full holiday package. It won't be permitted to just buy a train ticket.
"Offering our customers a choice of transport is a great approach. We have this first pilot test at TUI Netherlands and I look forward to learning from the experience. What is successful in one market, we at TUI can quickly roll out to other markets. Sustainability and innovation are very important to all of us and the Netherlands are quite often pioneers. I'm curious about the experience. Will keep you updated on LinkedIn," commented Sebastian Ebel, CEO of TUI Group as of October 1st.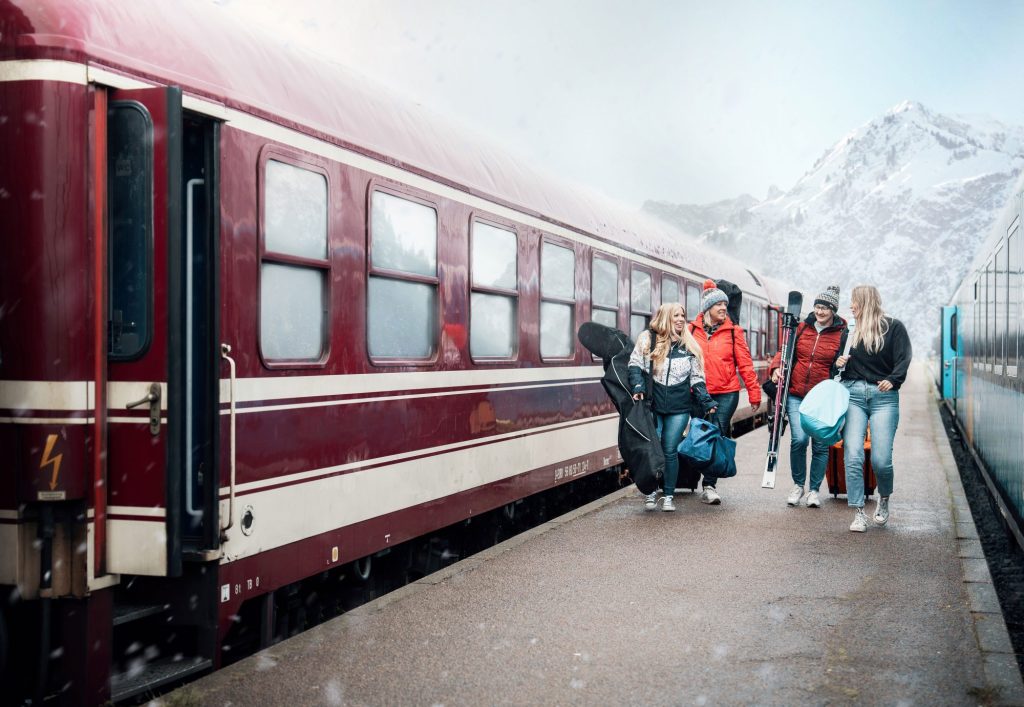 However the new service does open up the option for Brits to book independently on the direct Eurostar train to Amsterdam (which takes less than four hours), then buy a package to join the TUI train. Doing so would mean only needing to change platform, rather than station, as is currently the case in Paris for independent travellers heading to the French Alps via Eurostar.
Daniel Elkan of ski-holidays by train specialist site SnowCarbon.co.uk warns that doing so would be going the long way round though, commenting… "It's better for Brits to connect at Cologne, via Brussels. Much shorter journey."
The TUI 'Ski Express' will depart from Amsterdam at 5.30pm every Friday night between 23 December and 31 March, with a stop at Utrecht, arriving in the Austrian Alps on Saturday morning.
The train will enter Austria at Wörgl then split into two services – one to Tirol, the other to Salzburg, . with stops at ski resorts including Gerlos (Zillertal Arena ski area), Kirchberg (Kitzbuhel ski area), Niederau (Ski Juwel region), Soll (Skiwelt region), Zell Am See (below) and Westendorf.
Customers must book a 10 day package with a night on the train in each direction. Sleeping options include couchettes sleeping three, four or five passengers and three and four-bed sleeper cabins.
The TUI Ski Express has big shoes to fill, but. From the late 1970s until the mid-1990s, the TUI Ferien Express was the choice for millions of holidaymakers in Germany, while additional holiday trains have been successful in other European TUI markets like Sweden.
Another leading European holiday company, Sunweb, announced similar plans for a rail service from Brussels to the Alps earlier this year.
Rail travel generates around 5% of the CO2 emissions per passenger mile compared to the same trip by air.