New World Record Set for Half-Marathon Run In Ski Boots. Runner Tom Bracey has set a new world record time for running a half-marathon wearing ski boots.
Raising money for Protect Our Winters UK, Tom was competing in the Birmingham Half Marathon.
His new world record time was 2hrs 47mins, racing in Atomic Prime XTDs fitted for him by his local Ellis Brigham Mountain Sports store in Tamworth.
Tom has also smashed through his target of £1000 raised for Protect Our Winters UK, and quoted POW's mission statement on his JustGiving page, which is still open for donations.
"As enthusiastic outdoor people, we harness our connection to wild places as a force for positive change. We're a loud, energetic, and insistent outdoor community that influences climate policy to protect the places we love. We see climate breakdown happening in our playgrounds, and we're communicating that message to policymakers. Help us to protect the places and lifestyles that we love from climate change. Protect our winters. Join us in our goal to achieve carbon neutrality by 2050. Help us to bring change in renewable energy, electric transportation carbon pricing policies and prevent fossil fuel extraction on our public lands. We know that the outdoor community will smash this!"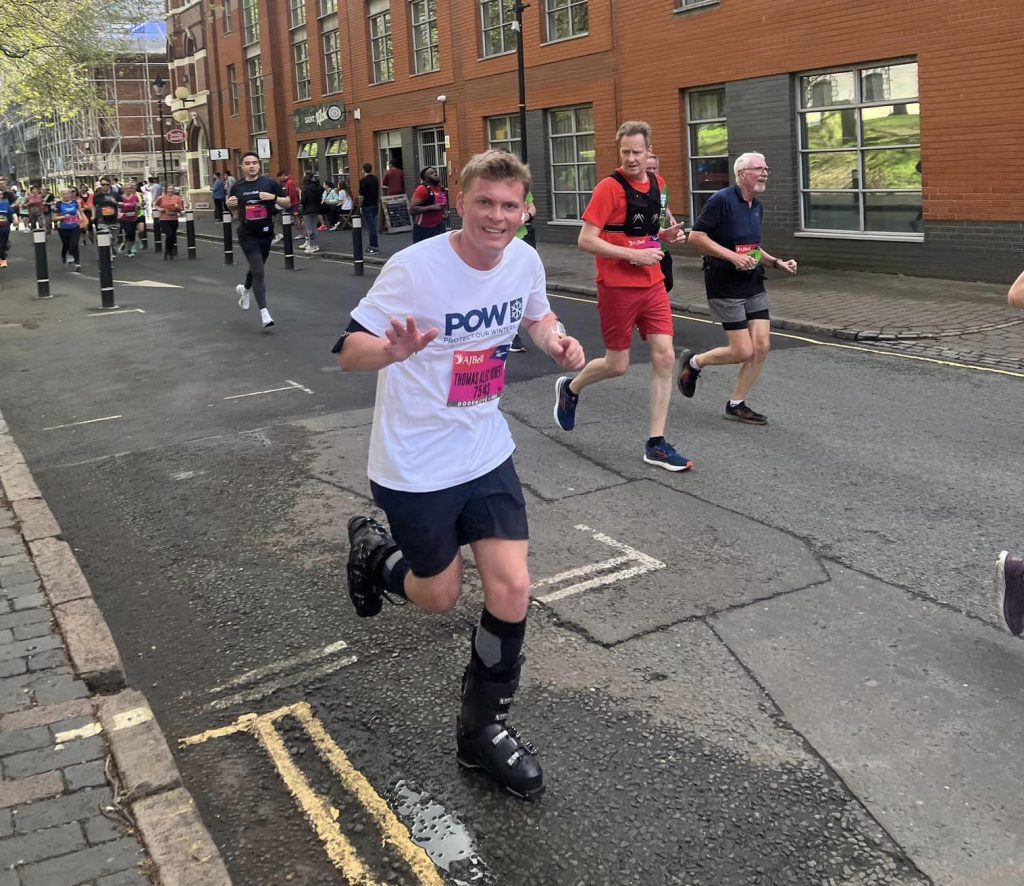 We have a regular Podcast called The White Out where we review the latest gear, talk about the latest snow forecast and updates on where is best to ski now, as well interviews with absolute ski legends AND we spotlight a resort every week and so much more. You can check out our regular podcast here Apple | Spotify | Podcasts or search The White Out on your chosen podcast directory.