Our Meribel Snow Report and Forecast 9 January 2018 comes thanks to Rosie and Olivia at Ski Weekends.
After a difficult week in Les 3 Vallées, things are definitely looking up in Meribel this week. Last week saw some intense storms in the area, which meant a lot of snow, extremely high winds and dangerous conditions. The area was unable to open on 4th January and links from Meribel to the surrounding 3 Vallées resorts were also shut at times in the days following due to dangerous winds.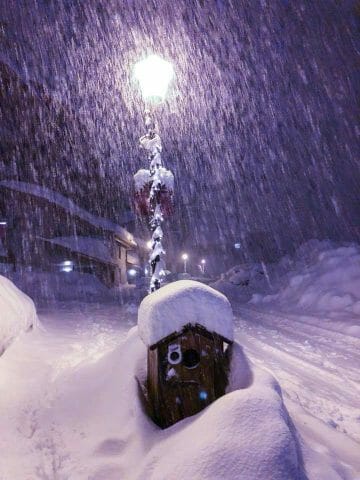 After clearing slightly on Friday and Saturday of last week, the snow returned on Sunday and Monday, falling heavily through Monday night. However, on Tuesday 9th January the sun returned which made for some incredible skiing.
The sunshine looks set to stay until Sunday, which will be absolutely fantastic for skiers to enjoy all the awesome fresh snow that's fallen lately. However, do be aware that the avalanche risk is high and stay safe on the slopes.