(Saas Fee above)
It has been getting progressively snowier in the Alps this week although it has also been rather warm, particularly at lower elevations, leading to periods of rain. Despite this some big snowfalls around the metre mark in the past seven days have been reported at resorts like Chamonix and Grindelwald. A lot more snow is now forecast.
There have also been lovely sunny days as we see in Val Thorens on Thursday…
The Pyrenees and Dolomites have remained dry but snow is forecast for both in the coming week.  Scotland and Scandinavia have also been getting snowier.
Across the Atlantic there have been still more big snowfalls in Western North America whilst the Eastern side remains in need to more snowfall.
AUSTRIA
It has been quite a snowy week in Austria with many areas getting 30-50cm of fresh snow and the forecasts calling for at least double that in the week ahead.  It has been rather too warm at lower elevations but things have thankfully been getting colder.  Above – the powder is back in Saalbach which reported a foot/30cm of fresh snow in 24 hours up to Friday.
FRANCE
France has had slightly bigger snowfalls than Austria with resorts reporting typically 50-70cm of new snow and Chamonix over a metre (see video).  Base depths are good almost everywhere with 50-100cm lying at resort level at mot centres and up to 2m at many areas on upper runs.  Chamonix has more than 3m up top.
ITALY
It's more of the same in Italy as it has been all season – great snow in the west, with another 50cm reported by Cervinia, but still no fresh snow in the Dolomites.  the good news though is that FINALLY heavy snow is forecast for the north east of the country in the coming week, let's hope it materialises!  Passo Tonale is pictured.
SWITZERLAND
Switzerland has seen the most snow in the last seven days with up to 1.2m (4 feet) of fresh snow recorded including fresh snow in the east of the country where resorts like Arosa and st Moritz had not had much so far this season.  Bases are the deepest in Europe in the West of the country and much more snow is forecast for the coming week – so all in all, looking good!
PYRENEES
No fresh snow in The Pyrenees again this week but bases are largely holding up an conditions are good.  Fresh snow is now forecast however for the coming week.
SCOTLAND
A mixed picture from Scotland, after the widespread thaw a fortnight ago followed by gales closed all five centres fresh snow has left Glencoe (pictured above) and The Lecht ski areas in good shape, but Glenshee has been unable to open. Cover at Cairngorm and Nevis Range is marginal but they're both trying to open.
EASTERN EUROPE
Not much snow in Eastern Europe this past week but bases are fairly good in Bulgaria, although a little thin further north in Romania and Slovenia.  More snow is forecast in the coming week however.  Bansko from Bansko Blog pictured above.
SCANDINAVIA
There have been some huge snowfalls in Scandinavia this week including more than a metre of new snow at Roldal in Norway (pictured above).  Voss is also looking snowy with more than two feet of fresh snow and is the first major area in the region  to report a base of more than 1.2m.  There have been some biug snowfalls in Finland and Sweden too.
CANADA
Not a terribly snowy week in Canada with the notable exception of Big White in BC which got two feet of fresh snow, whilst Whistler (a video report from Inghams above) got a got a foot. Quebec in the East only got a few inches and badly needs snow – the good news is that there's quite a lot forecast at last.
USA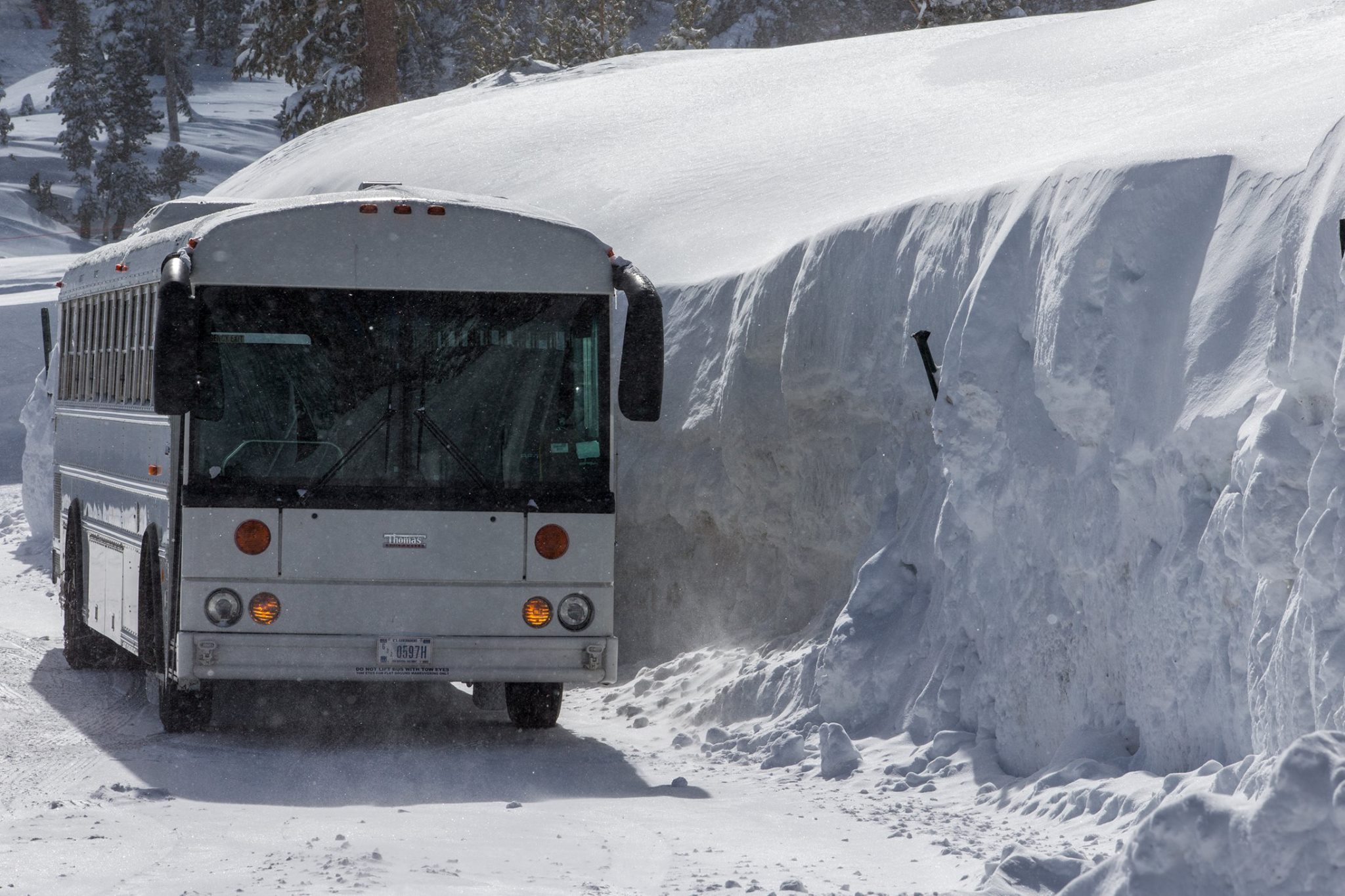 More huge snowfalls in Western North America where many resorts are enjoying their best winter for five seasons.  Aspen has reported a metre of snow in the last week and many other resorts in the region have had 2-3 feet.  Mammoth (pictured above) has the deepest snow base in the world at present at nearly 4m.
Finally, here's Kjetil Jansrud at the Olympic Downhill venue in South Korea where World Cup races are taking place this week exactly two years befpore the next Winter Olympics.  Mr Jansrud reports all the snow is machine made but at least it's cold…