It has been quite a year for ski racer Dave Ryding.
There was his win, the first ever World Cup win by a Brit in more than five decades of trying, in the Hahnenkamm slalom at Kitzbühel in the Austrian Tirol.
Dave was then joint flag-bearer for the British team at the opening ceremony of the Beijing Winter Olympics. The Hahnenkamm win was later voted the best moment in the Men's World Cup tour of 21-22 in a popular worldwide vote. Next, Dave tied the knot and got married earlier this month and now Kitzbühel have named a gondola cabin in his honour on the Hahnenkamm-Bahn lift – an honour bestowed on all winners of the famous race down through the years.
"Rarely has a victory by an athlete received such undivided approval among many ski fans. The affable Briton, Dave Ryding became slalom winner on the Ganslern slope in a memorable slalom in January 2022, during heavy snow. 85 years after the last British victory in the Hahnenkamm races – the last win was by Britain's Evelyn Pinching in 1937 in the women's downhill – Dave Ryding brought victory to the United Kingdom for the third time: the first victory was succeeded by Britain's Gordon Cleaver in 1931 in the combined classification from the first Hahnenkamm race," a Kitzbühel spokesperson said.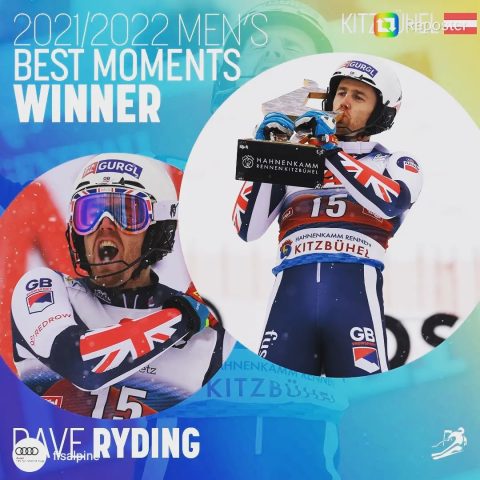 "Since the beginning of the Hahnenkamm races, Kitzbühel and the United Kingdom have been connected in a special way. The first Hahnenkamm World Cup victory by Dave Ryding strengthens this bond even further, which we are very happy about! The British market has always been of great importance to Kitzbühel Tourism, which is why we are celebrating this victory in particular," says Dr. Viktoria Veider-Walser, Managing Director of Kitzbühel Tourism.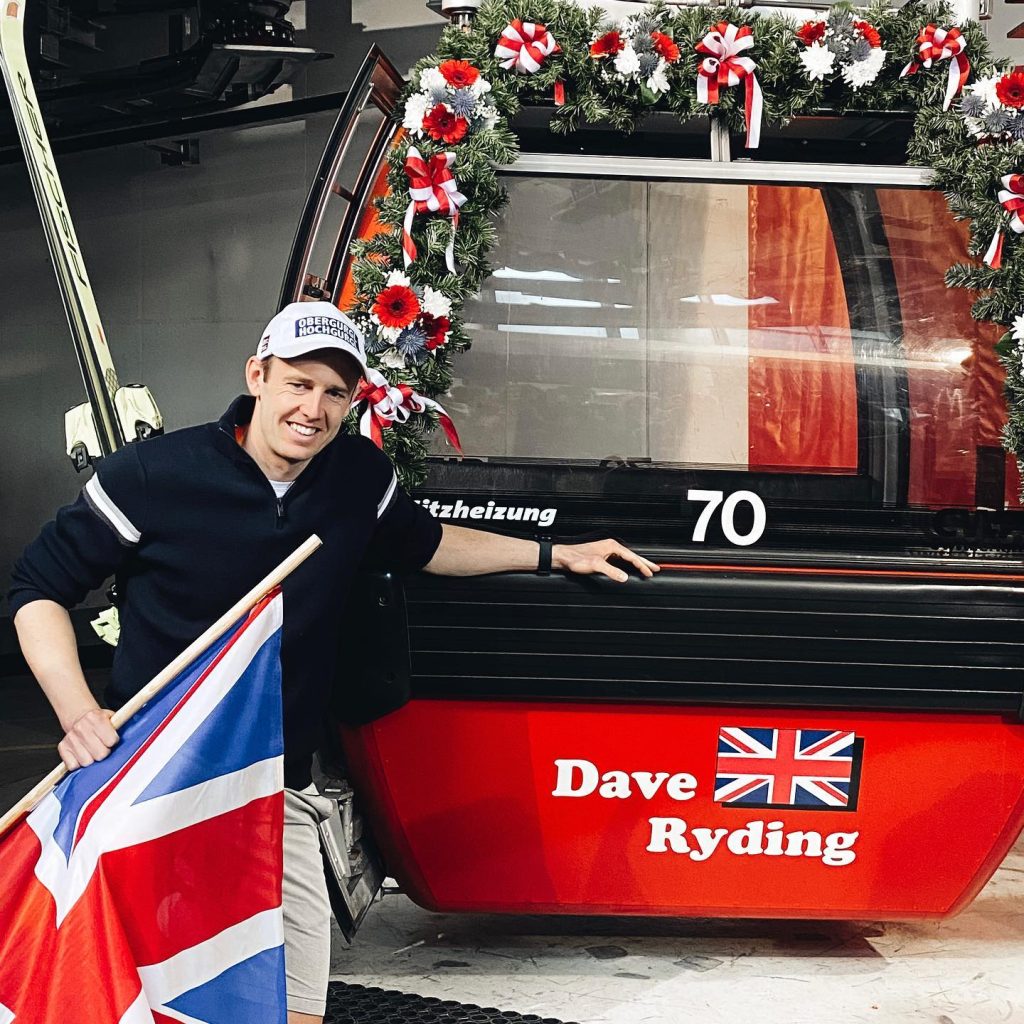 The gondola handover was officially opened in the valley station of the Hahnenkamm lift at 10.30am. The star of the day, Dave Ryding, was welcomed to Kitzbühel with a ceremonial opening speech by Mag. Anton Bodner, Chairman of the Board of Bergbahn AG Kitzbühel, Mag. Christian Wörister, Member of the Board of Bergbahn AG Kitzbühel, and Dr. Michael Huber, President of the Kitzbühel Ski Club.
Visibly proud, they talked about the victory they had achieved and recalled memories of the phenomenal moment four months ago. After the ascent to the top station, the gondola was presented, which will now transport guests with the inscription "Dave Ryding".
The celebration ended with fish & chips at the Hahnenkamm-Starthaus, before the after party for all British fans in Kitzbühel started in the evening at "The London Pub" to mark the special occasion of the British win of the 2022 slalom winner.
Dave now joins Prince Charles as one of two Brits known to have ski lift cabins named after them.
Next up for Dave is fatherhood with he and wife Mandy's first child due very soon.