A new range of freeride focused jackets and bibs from Picture Organic Clothing, the UTILITY line combines sustainable technologies, exceptional performance and simple style. 
These days, sustainability is a phrase often used in ski clothing and technologies. Sadly, all too often, these products turn out to be more bark than bite. Sustainable technologies and fabrics are used, without much thought given to the full climate impact of a product, its processes and its life cycle.
However, now and then a company comes along that truly places sustainability at the heart of absolutely everything they do.
Picture Organic Clothing is one such brand. A French manufacturer with a sustainable ethos always backed up by their products and initiatives, Picture is a brand we absolutely love here at InTheSnow. Picture has been using recycled polyester made from used plastic bottles since 2008 and has always been at the forefront of sustainable innovation. Most recently? Creating an entire collection out of sugar…
At a time when the textile industry is responsible for 8% of the world's carbon emissions and where the consumer has developed a different buying consciousness, Picture aims to question the current practices of the outdoor and clothing industry. That's the reason why 100% of Picture's products are organic, recycled and/or bio-sourced products.
Their new outerwear line, UTILITY, is one of our favourite new ranges for the coming season, with striking monochrome designs that look super stylish while utilising the most responsible fabrics and technologies. It gets straight to the point in design, performance and sustainability.
For FW20, the UTILITY line was created using bio-sourced and recyclable polyester fabric made from sugar cane waste unfit for human consumption. For FW21, it will be used in 100% of the EXPEDITION and UTILITY ranges for FW21.
So how does it work? Well, without getting too 'sciencey', repurposed sugarcane waste is converted into bio-based polyester. We'll leave the exact specifics to the experts, f you do want to delve more into the science, you can do so here.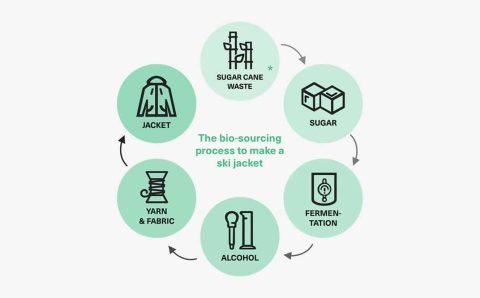 Now let's get to the skiwear.
All items in the UTILITY collection have a Dryplay membrane with a 20,000 waterproof and breathability rating and a Teflon EcoElite™ PFC-free durable water repellent treatment. Essentially, this is gear that can withstand any conditions the mountain climates can throw at you, while remaining kind to the climate itself.
Designed for freeride enthusiasts, the range features a number of different jackets and pants, all unisex with striking monochrome designs.
We've had the opportunity to test it out for ourselves over the past few months and let us tell you, this is gear that seriously lives up to its credentials, both in performance and sustainability.
Editors Picks
You can't go wrong with the U16 jacket, a product featuring all the UTILITY's top tech, as well as Picture's unique body-mapping construction. Incorporating a Thermal Dry System (wicking away sweat where you need it most) with a Coremax 3D inner lining that eliminates cold spots, this body-mapping construction keeps you as comfortable as you can possibly be no matter how intense your activity.
Of course, it's also got all the key features a good ski jacket should; fully-taped seams, adjustable ergonomic hood, pit zips. YKK waterproof zippers, snow skirt, goggle cleaner, the list goes on…
Enough of the tech, how did we like using it?
Well, safe to say this jacket is now an absolute staple in my winter wardrobe. Warm, breathable, with fantastic freedom of movement and all the features you could need, it's the ideal choice for those looking for a do-it-all jacket this ski season. Not to mention the pockets. This jacket has a lot of pockets. Pockets you didn't even know you needed until you need them. Ideal for mid-ski snacks or insta-friendly action cameras.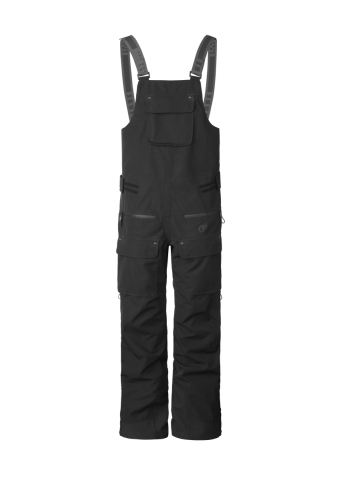 With a trendy sleek design and high-performance construction, the UTILITY bibs are the ideal companion for any freeride adventure this winter.
The U10 features the UTILITY line's brand-new bio-sourced hard shell, with the same 20K/20K Dryplay membrane and Teflon EcoElite™ PFC-free durable water repellent treatment as the jackets. This means it offers unparalleled waterproof-breathability, with waterproof zippers, fully-taped seams and snow gaiters to ensure you're protected from the elements.
A stretchy lycra back panel ensures comfort all day long, while adjustable side straps allow you to create the perfect fit. Meanwhile, the always-practical I-Fit System allows you to roll up your cuffs after a day on the snow, to prevent those dreaded wet feet.
We absolutely love these pants. Not only are they super comfortable and offer incredible functionality throughout the ski day, but they also look awesome. To tell you the truth, it's the first time I've ever had someone compliment my skiwear (and it's always fun to be able to tell someone that the set they love is made out of sugar!).
Prices range from €265.
View the full collection here.