Buying ski gear can be a very daunting experience. You end up inundated with alien phrases and acronyms such as camber, DWR, snow skirts… It can become very confusing and sometimes mean you end up unsure as to what you want or even need. Let's take GORE-TEX ® for example. It's a key element of many ski jackets and often contributes greatly to their price. But how many of us really know what it is or what it does?
This week at InTheSnow we are exploring what GORE-TEX ® really is and why it is such an important addition when it comes to ski gear.
The unique appeal of GORE-TEX ® is that it can repel water droplets from material, while allowing water vapour through. This allows the garment to be waterproof while remaining lightweight and breathable. Each GORE-TEX ® product comes with a 'Guaranteed to keep you dry' promise, showing they have a lot of faith in their technology!
How exactly does this happen though? Well, GORE-TEX ® fabric is essentially a porous membrane that has around 9 billion pores per inch. Each pore is approximately 20,000 times smaller than water droplet but 700 times larger than a water vapour molecule. Essentially, GORE-TEX ® means that water can get out of, but not in to the jacket.
This makes it much more useful for ski wear than nylon, for example, which does not allow water vapour through, causing the wearer's sweat to become trapped within the garment. We all know how uncomfortable it can be to either be soaked through on the outside by incessant snow, or be soaked through on the inside with your own sweat! GORE-TEX ® offers (as much as is possible) the best of both worlds.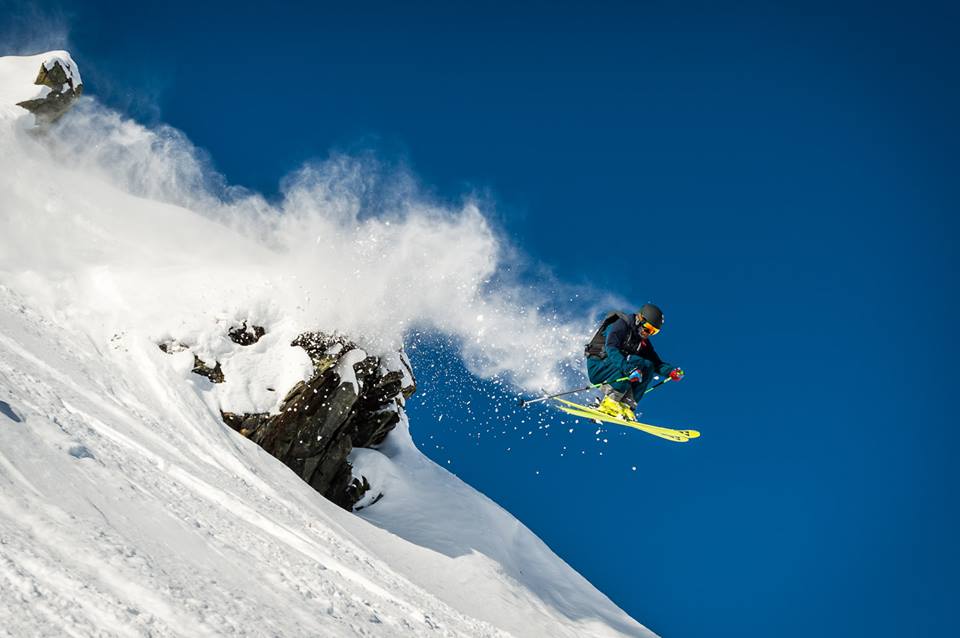 One aspect that people often get confused about is that the GORE-TEX ® technical definition refers to the inner membrane, not the outer layer. The outer layer itself is actually material coated with DWR (which stands for Durable Water Repellent treatment). This treatment stops the outer layer becoming wet, which would ruin the breathable nature of the garment. Instead, it makes the water roll of the jacket, keeping the outer layer dry and allowing the wearer's sweat to evaporate through these layers. This technology is not limited to jackets, however, GORE-TEX is also used in salopettes, inner layers and gloves to make sure your whole body is protected from the damp!
The only negative of GORE-TEX ® is its price tag. As the brand at the forefront of the waterproof-yet-breathable market, you do pay quite a premium for the GORE-TEX ® label and there are other similar products out there that offer a very similar waterproof technology, which can occasionally be slightly more easy on the pocket.
Such alternatives include eVent, Patagonia H2No and North Face Dry Vent. You may not always see these advertised on garments as much as GORE-TEX ® as eVent, for example, is licensed to manufacturers to be sold under different names. Not only does this mean that eVent it is not quite so high visible and profile as GORE-TEX ®, it means that some people may avoid buying a waterproof jacket from a different brand as they do not believe it has this type of technology as there is no GORE-TEX ® label. You could miss out on a very high quality bargain this way! It's a good idea to shop around and find out exactly what technology is present in jackets before you part with your hard-earned cash.
Do your research before you buy; it all depends on what you need and what you can afford. What's best for you may not be best for someone else. Just remember, the main attraction of GORE-TEX ® is that it is waterproof yet breathable and this is why so many people love it and it's similar products.
To check out our reviews of GORE-TEX ® products, click here.
Images from GORE-TEX ® at: https://www.facebook.com/GORETEXeu/