Australia's 2020 ski season is due to start in less than a week's time and it currently looks like the biggest problem ski areas will face is not too few skiers and boarders venturing out as the country's lockdown is eased, but too high demand for the limited number of lift tickets. One Aussie resort has now advised skiers not to panic.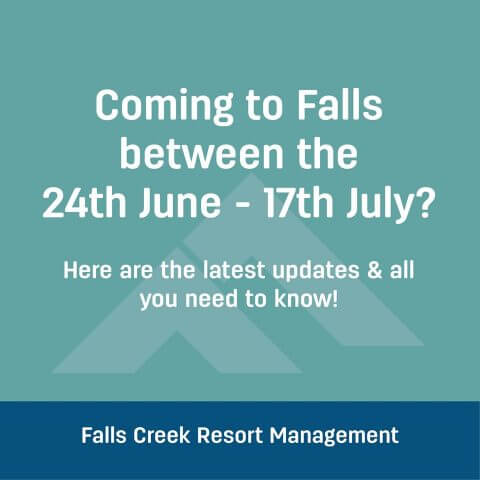 It's a problem that has been experienced in the northern hemisphere as ski areas in Norway and the USA re-opened in April and May, but with limited numbers of tickets available each day. In the most extreme cases, Arapahoe Basin in Colorado had to start a lottery to give skiers the chance to buy a lift ticket if they were one of the lucky winners.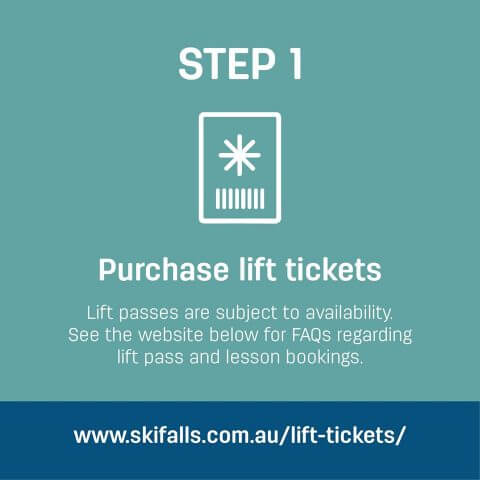 In Australia the delayed start to the season will see most of the country's ski areas open next week from Monday 22nd or Wednesday 24th June, about a fortnight later than the country's normal season opening weekend at the start of June.
As with re-opened ski areas in Europe and North America, the country will have social distancing measures in place (1.5 metres for Australia), increased hygiene requirements and face masks to be worn. Lift tickets must also be purchase online in advance and this led to lift ticket sales for Thredbo crashing last weekend when they initially went on sale. More than 20,000 people are reported to have tried to buy tickets.
Now another resort, Falls Creek, has published a series of picture panels to give clear instructions on how to get on Australian slopes this winter. For those who successfully pass the first three, number four is "don't panic" as you have now secured your ski holiday.
Australia will be the third of the six southern hemisphere countries with ski resorts to open for the 2020 season.
Ski areas in Lesotho and New Zealand have already begun re-opening although ironically both have fewer than the usual number of skiers on their slopes as they have closed their borders to control the pandemic so international skiers are locked out. Both are operating fairly normally, in New Zealand's case without the face mask or social distancing requirements.
The ski season should be getting underway now in Argentina, Chile and South Africa too but here the lockdowns remain in place and it unclear when or if they'll be able o open for winter 2020.