Now we all know that skiing isn't necessarily the cheapest of hobbies. If anything, it seems that year on year, the cost of that annual getaway to the slopes goes up. More often than not, we simply accept this increase as inevitable; inflation, Brexit uncertainty, there are many factors that could cause your ski holiday to jump in price. It's been a rough ride for the Pound this year and this has been reflected in holiday rates, but there is some good news for winter holiday makers. Travel money specialists No1 Currency have found that two thirds of the most popular holiday destinations will be cheaper this Christmas than last, including some fantastic ski areas.
Simon Phillips, Retail Director at No1 Currency, says: "Dig a little deeper and you'll find that in two-thirds of holiday hotspots, you can actually get more for your currency than you could a year ago. For those planning to get away to one of those destinations where the native currency has dropped by more than 5% against the sterling, it'll feel like Christmas has come early."
EUROPE
Generally in Europe, the Pound is currently down slightly (3.4%), meaning that unfortunately, those who have already booked their ski trip to the Alps may indeed be paying a little more than usual. However, outside the EU, the pound does buy more. The solution may be to bypass the more popular EU ski areas and instead get more for your money in slightly lesser visited areas such as Norway, Switzerland and Bulgaria. All of these have some great ski areas and will offer much better value for money this year than the EU options.
Norway
With a good snow record, highly efficient lift systems, generally quiet slopes and beautiful scenery, it's surprising that Norway is not a more sought after ski destination. There are many resorts in Norway, each with their own unique draws but our personal favourites are Hemsedal, Trysil and Voss Resort.
In these resorts, you get so much more than just skiing. Think cross-country, dog sledding, ice climbing, night skiing, mountain touring, to name but a few. Plus, the Pound is up by 4.8% in Norway, meaning there's no better time to explore this magnificent and often underestimated ski areas.
Hemsedal is the most lively resort in Norway with a thriving weekend après scene that could rival many French or Austrian resorts. With a large variety of green and blue slopes, it's a great resort for beginners who want a friendly, fun resort in which to try their hand at skiing or snowboarding. While most suited to beginners, it does also have a decent amount of black and red slopes, as well as a lot of awesome off-piste skiing. There are 5 snow parks in the area, with some remaining open at night so you can really work on developing your freestyle skills.
If you're thinking of taking your little ones with you, the most family-friendly of Norway's resorts is Trysil. The largest ski area in Norway, with guaranteed snow from December to April, Trysil has a lot for all levels of skier, with 3 children's areas and 90km of cross country tracks. With a variety of pistes, short lift queues and relatively short transfer times (2 hours), Trysil is a great location for families wanting a great value getaway.
Or, if you're searching for exceptional powder, Voss Resort is Norway's most popular backcountry ski area. Receiving an average 540cm of snow in a year, Voss Resort is ideal for those who love to explore the deeper snow. With only 40km of groomed slopes and 10 ski lifts, it may not be the best choice for those that prefer to stick to the pistes, but the off-piste options are extensive and more than enough to keep you entertained on a week's getaway.
Plus, it's a lot easier to ski here than some of the other locations on this list with tour operators including Crystal Ski Holidays offering many great offers on ski holidays in Norway.
Switzerland
Switzerland is one of the most popular European skiing destinations. It's top ski areas include Verbier, Zermatt, Laax, St. Moritz, Klosters and Saas-Fee, all of which offer beautiful chocolate-box style villages, surrounded by spectacular mountain scenery and some of the best skiing we've experienced.
The 4 Valleys area is huge, with around 412km of groomed runs to keep you entertained. If you want to challenge yourself off the groomers, Verbier offers some of the best off-piste opportunities in Europe, as well as hosting the top après parties in the 4 Valleys. Meanwhile, Zermatt's huge ski area boasts the top spots to see and be seen in the shadow of the magnificent Matterhorn and Klosters is where to head if you want to spy a member of the royal family or two!
Saas-Fee's exceptionally snow-sure slopes are also open in the summer, so if you did fancy a bit of skiing through the sunnier months, why not do so for better value in Switzerland this year? While it does generally tend to be slightly more expensive than other resorts, this year the pound is up in Switzerland by 3.9% so if you have always wanted to try out these incredible ski areas, there's no time like the present.
Bulgaria
Bulgaria has long been a great choice for snowsports fans on a budget, thanks to its prices being a lot lower than other resorts. In Bulgaria you can be sure to get a lot more value for your money when it comes to accommodation, tuition, food and drink. The two most popular resorts for winter holidaymakers are Bankso and Borovets, both vibrant, snow-sure resorts.
With 70km of piste, Bankso's quiet, well-groomed slopes are great for those wanting to learn to ski without the weighty price tag. You will definitely get more for your money here. Currency expert FairFX's third annual Ski Index has revealed that Bankso is in fact the top destination for a money-saving ski holiday this year. Bansko is followed by Bled, in Slovenia and Kekes, in Hungary, atop their list of best value destinations.
Located in the breathtaking Rila Mountain, Borovets is the largest resort in the country and is becoming increasingly popular as more people discover the fantastic quality of this hidden gem of a resort. With a good variety of pistes, night skiing and an extremely lively après scene, which is no doubt fuelled somewhat by the very low drinks prices, Borovets is a resort with a lot to offer.
Many tour operators organise trips to these areas, (see Iglu Ski and Crystal Ski Holidays) so it's now not only cheaper, but easier than ever to explore Bulgaria.
LONG HAUL
USA
Of course, those glorious days of $2 to the pound are long gone, but travellers heading to ski across the pond this year are 8% better off when compared to last year! And, while some may feel that the more expensive flights to ski resorts in destinations such as the USA and New Zealand are not worth it, this is not always the case.
Simon Phillips, Retail Director at No1 Currency, comments: "It's an interesting pay-off. On the whole, currencies in countries closer to home will cost you more than last year, yet countries further away will give you better rates – so although flights will be more expensive, your daily spending money could well go further.
Currency experts FairFX found that North American and Scandinavian resorts show the biggest cost improvements compared to last year. Topping the list of North American resorts is Vail, Colorado, offering fantastic savings of more than £250 when compared to last year. Vail is a very popular choice for skiers in the USA and even has the Kardashian mark of approval (I'm sure you'll be glad to know…) but has always been renowned as quite an expensive destination. If you have been holding back visiting due to high prices, now may be your best chance to snap up a great value Vail deal.
With a lovely Alpine feel in the town centre and a great friendly atmosphere, Vail is a place where you feel instantly at home. Modern, efficient facilities are very much appreciated, while the wonderfully consistent snow record and occasional powder dumps are an added bonus. The resort has an energetic feel that continues through the evenings, with a large range of shops, restaurants and bars guaranteed to keep you entertained once you're off the slopes.
If you are willing to loosen the purse strings slightly though, there are many other resorts in the USA that we would also very highly recommend; Breckenridge, Park City, Lake Tahoe to name a few. North America offers a huge amount of opportunity for some incredible skiing, so be sure to check out our North American ski guide here.
Japan is somewhere that is always worth a trip, and now that the pound is up 5.8% against the Yen, it's a better time than ever to visit this powder paradise. Hakuba and Niseko are the most popular areas for skiers and snowboarders in Japan and both have been experiencing some incredible early season conditions this year.
Arguably Japan's most famous ski area, Niseko combines four resorts to create an area of unparalleled powder and tree skiing. It's snow record is impressively consistent and mouth-watering for those who love their powder; with an average of over 15m of snow each season. Set against the stunning backdrop of volcano Mt Yōtei, skiers of varying abilities can enjoy this amazing terrain thanks to its relatively gentle nature. Niseko is also very popular thanks to it's vibrant town and friendly atmosphere, where you will feel right at home.
If you're after something slightly more challenging, why not visit Hakuba, the resort that played host to the 1998 Winter Olympic Games. They have a great powder reputation here thanks to the regular snowfall and the start to this season has been no exception. The snow conditions are looking fantastic, with more on the way later this week. What's more, you can really enjoy this powder without worrying about bumping into the rest of the mountain off-piste; Hakuba tends to be nowhere near as busy as the popular European destinations. Don't be surprised to find yourself the only one on the run!
Areas such as Niseko and Hakuba are definitely worth visiting. Every skier should definitely try to experience the unique 'Japow' at some point and when better than at a time when it is cheaper than ever?!
SOUTHERN HEMISPHERE
Argentina
The pound has rocketed against the currencies of countries further afield, such as Argentina, where holiday-goers will get a notable 18% more for their money this year!
Argentina has long been a popular destination for those looking for skiing slightly further afield, with the top destination Cerro Catedral (also known as Catedral Alta Patagonia) just 20km from the city of Bariloche. With stunning scenery and a beautiful unique city in which you can base yourself, Cerro Catedral is a great place for a ski trip that's a bit different. It's worth a visit purely for the incredible views of the Nahuei Huapi lake, which really are something else.
South America's oldest ski area, Cerro Catedral offers 120km of ski runs, with around 40 lifts. The area has a good snowfall record, with the highest frequency of snowfall days in Argentina (an average of 98 snowy days per year). Indeed, this makes it a great location for those who love to leave the piste behind, with a great range of off-piste skiing on offer. It's definitely an area that more advanced skiers will prefer;  only 17% of its runs are suitable for beginners and it's also worth being aware of the area's lively nightlife! The season here runs from June until October, so it's the perfect place to satisfy your skiing cravings during the UK's warm summer months. You also get the added bonus of the Argentinian culture, cuisine and, of course, that famous wine… It's a win-win getaway.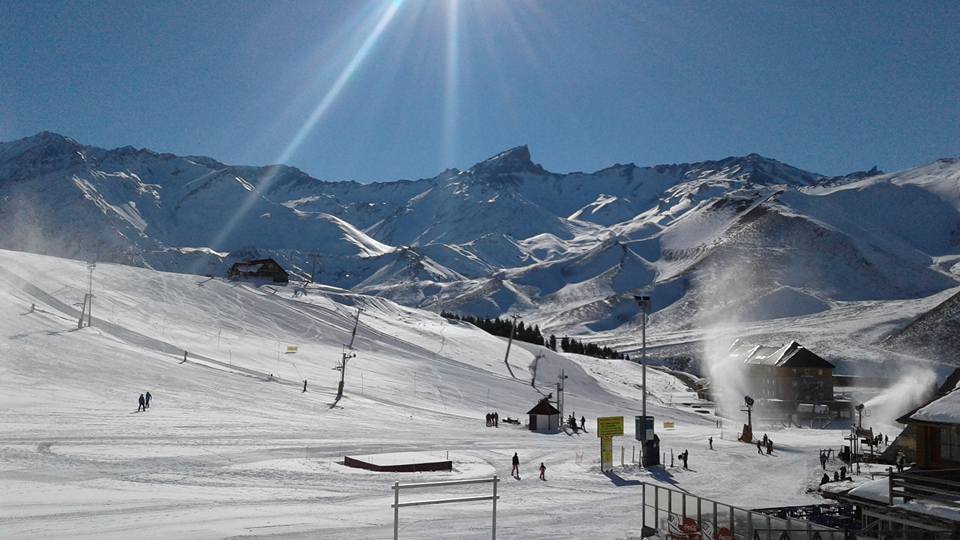 Similarly, Las Leñas is famous for its incredible off piste and with the largest overall ski area in Argentina is definitely one to visit for adrenaline junkies. For serious skiers, it's one of the Southern hemisphere's top offerings and it's extreme terrain is freeride heaven. There are options for beginners and intermediates too, but it is undeniably the more adventurous advanced skiers that will really enjoy Las Leñas. Make sure you're doing your weather dances though as the high winds here can be an issue.
New Zealand
The Pound is up in New Zealand by 11.3%, making it another great destination for savvy skiers through the Northern hemisphere's summer months. Coronet Peak, Cardrona and the Remarkables are probably the names you are most likely to hear when it comes to skiing in New Zealand. These are areas all very popular with those who chase winter all year round thanks to their close proximity to the lively base of Queenstown.
Queenstown is definitely the place to be if you're after a more lively holiday (or if you're a Lord of The Rings fan – many scenes from the movie were filmed here!). With a great selection of après, restaurants, bars and clubs, it's no surprise that party-loving seasonnaires flock here when the European season comes to a close. However, it's nothing like the Magaluf-on-snow you may be envisaging from that description. A lakeside town, Queenstown is unbelievably beautiful, showcasing the best of New Zealand's incredible natural beauty. It really is a pinch-yourself place, with the awesome ski fields nearby simply the icing on the cake.
If you're an energetic park skier, you will absolutely love New Zealand, which boasts some fantastic park terrain. Cardrona holds four different terrain parks and a huge big-air kicker, not to mention the two half-pipes. One of these boasts 22ft walls and conforms to Olympic standards; it's not surprising to see the best in the freestyle game spending time here to polish their competition skills. The Remarkables ski field also has three terrain parks which are very popular with local freestylers. Plus, if it wasn't already good enough value, children under 10 ski for free! Both Cardrona and The Remarkables are great destinations for families, as is Coronet Peak, so Queenstown is definitely somewhere to consider basing yourself if you are travelling with the whole brood.
If you want something a bit more challenging, Craigieburn Valley is an area with no beginner runs, but a lot on offer for intermediate and advanced skiers looking for an adventure. Similarly, the Treble Cone area's steep and variable terrain is a major draw for freeriders and hardcore skiers, with some spectacular pinch-yourself type surrounding scenery. Treble Cone also has terrain for beginners and intermediates, so it offers more entertainment than Craigieburn for groups of varying ability. Some also prefer Treble Cone due to it's proximity to Wanaka, much less loud and tourist focused than the more commercialised Queenstown.
EXOTIC
Turkey
Not the first destination that comes to mind when you think of ski holidays I'm sure, but Turkey does actually hold a surprising number of ski resorts. With high terrain that receives impressive snow cover and lovely forested slopes, Turkey is a great choice for anyone wanting a more exotic change from the bleak slopes of Les 3 Vallées.
The North East of the country boasts some incredible heli-skiing terrain in the Kachar mountains, but there are also some more conventional resorts for those that prefer a more traditional ski experience. The largest most popular resorts are those of Uludag and Palandöken. Uludag is the older of the two, with 28km of slopes and 16 ski lifts. It is usually open from December through to April, with decent snow conditions. This resort is most suited to intermediate skiers, with 53% of its slopes designated as intermediate. It's also a simple ferry journey here from Istanbul, so is fairly easy to get to from the UK.
Palandöken is a bit more of a journey, but for those who want more of a guaranteed snow cover and a larger area, it may be a better option. Palandöken is one of Turkey's largest and highest ski resorts, covering 72km over elevation between 2000 and 3185m. It receives very decent powder through the winter months and at times you may forget that you are in Turkey at all! What's great about this area is that in other resorts, powder such as this is a rarity and so is often tracked out within a couple of hours of slopes opening. Not in Turkey, where you can enjoy fresh powder to your heart's content from first lifts to last.
Other resorts in the country range in size from 1 to 50km of slopes and it's worth doing some research to find out where suits you best. Granted, Turkey does not have quite the same après scene as France or Austria, but in terms of value it can be a great choice. No1 Currency found that the Pound has strengthened by as much as 23% since last year in Turkey, so it is definitely somewhere to consider if you're looking for a great deal.
However, do be aware that you will need a visa before travelling. Furthermore, due to Turkey's close proximity to areas of the middle East experiencing conflict, the Foreign Office advises that those travelling to Turkey should be vigilant, follow the advice of local security authorities, monitor media reports and keep up to date with their travel advice.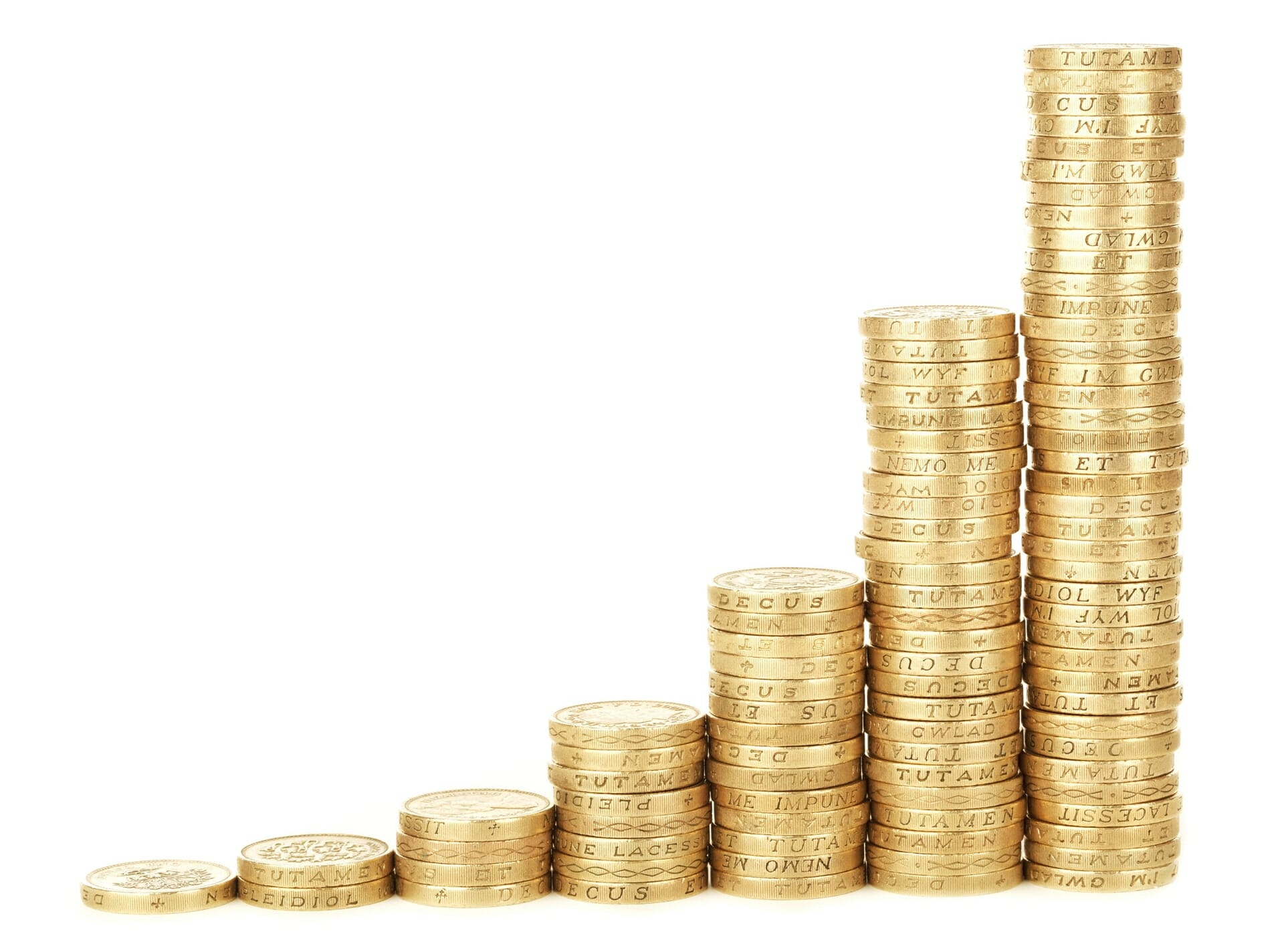 So there you have it, ski destinations cheaper this year than last. However, as snow depths constantly change (who could have seen this December coming?!) exchange rates are sure to similarly fluctuate so be sure to check the rates for your destination at the time of booking.