Now that the festive period is over and a gloomy January seemed to drag on longer than we ever thought possible, there's no better way to cure those winter blues than to book a ski holiday. Indeed, in light of the unbelievable amount of snow that is falling across the Alps at the moment, it would be rude not to! However, after Christmas many of us find ourselves slightly out of pocket thanks to all the parties and presents, so saving as much as possible on that all important ski holiday could come in very handy. We've put together our top tips for anyone looking to find cheap ski holidays this year.
Book early (or late!)
Many companies have already opened bookings for the 2018/19 season (I know, 2019!!) and booking early can ensure you get first pick of the best deals available. Booking early also means that you get much more choice when it comes to resorts and accommodations, so if you have your eye on a certain resort, hotel or even room, booking as soon as possible would be your best bet.
On the other hand, booking last minute can also save you an awful lot of money, as some companies offer incredible last-minute deals. Let's face it, ski holidays aren't the cheapest, but you can often get as much as 50% off a holiday if you book a few weeks in advance, a fantastic saving. If you have a flexible working schedule and would be able to get time off at short notice, sites such as lastminute.com have some unbelievable last minute offers for cheap ski holidays which would definitely be worth considering.
Take Advantage of Deals & Discounts
There is so much choice out there when it comes to ski holidays that it can sometimes feel quite overwhelming and you may find yourself rushing to book the first half-decent holiday you see. However, if you can stick it out, time-consuming though it may be, you will most likely be able to find a better deal. If you always book flights and accommodation separately, look into booking through a tour operator, which will likely save you money when all the costs add up.
One of the reasons this may save you money is thanks to the many incredible deals these companies often have on offer all year round. If you're not set on one particular resort, this can be a brilliant way to find great cheap ski holidays, as you are getting a better price and you might also get to experience a resort you may not have previously considered. Popular holiday companies such as Alpine Elements have dedicated deals pages where you can view all their latest deals.
If you are travelling as a family, also be sure to do your research before simply booking the first four-person holiday you see. Many tour operators offer family deals, specific child-focused weeks or simply that the youngest child goes free or at a discounted rate. Using the term 'family' in your ski holiday search and shopping around various sites is a great way to ensure you find the best child-friendly deals.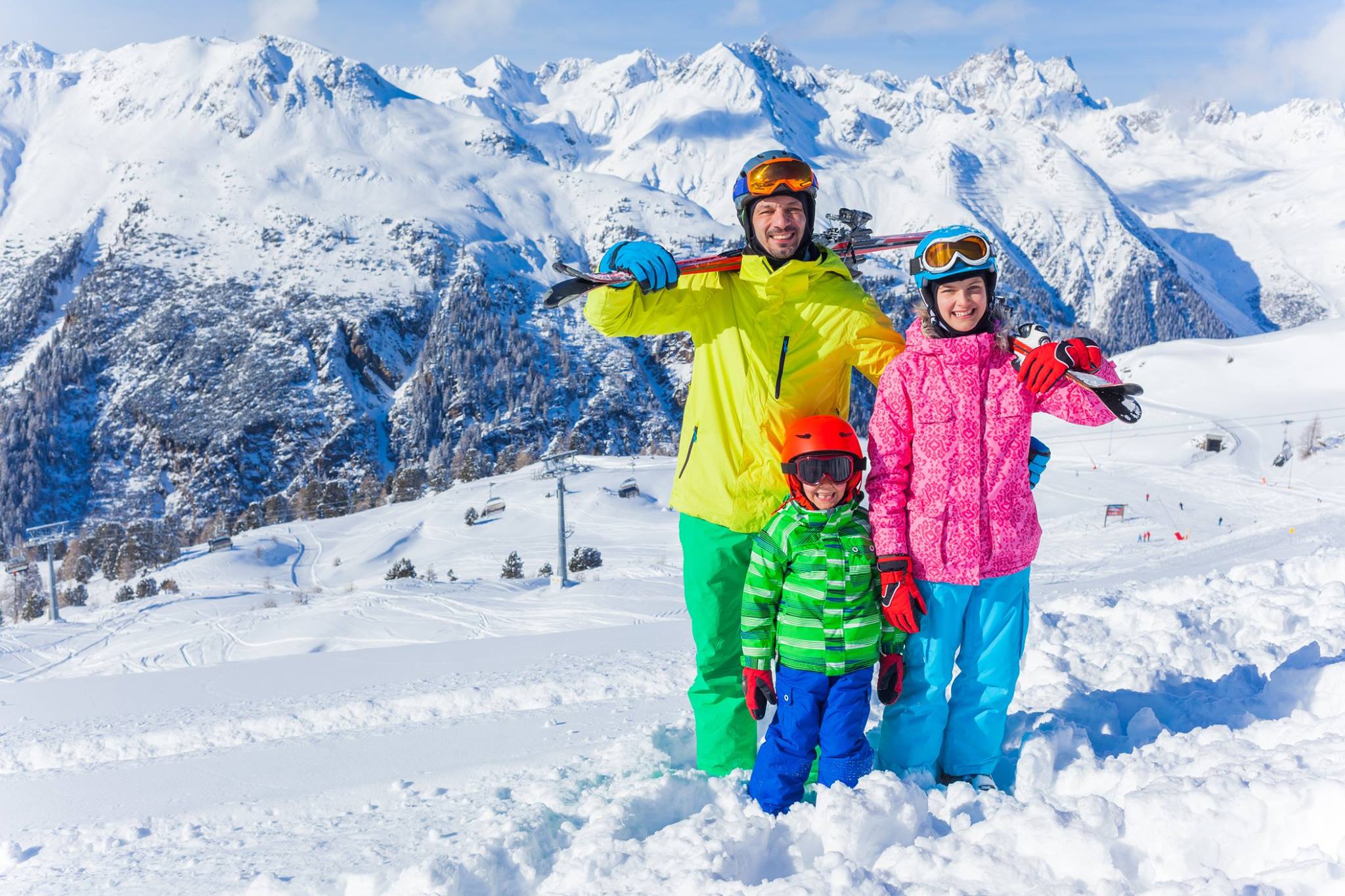 Be Flexible with your Resort Choice
Speaking of sticking to one resort, if you're after cheap ski holidays, it can pay (literally) to have a little flexibility in your destination. According to the annual 'Ski Resort Report' from Post Office Travel Money and Crystal Ski Holidays, Krasjna Gora, Slovenia, offers the best value for money in Europe this year, with Bankso, Bulgaria, also featuring in the top 5.
However, not everyone wants to venture quite so far and many prefer the charm of the Alps. If you are set on the larger, more popular areas of Les 3 Vallées, the Paradiski area or Les Portes du Soleil, be sure to do your research into all the resorts in the area. The 'Ski Resort Report' found that Morzine was fifth when it came to the best value European resorts, so if you're after a cheap getaway in Les Portes du Soleil, Morzine may be the resort to head to. In Les 3 Vallées, La Tania is a beautiful little resort, very family friendly and a welcome retreat from the lively intensity of other resorts in the area! As it's smaller and slightly further afield (although still very well connected) prices here tend to be lower than the likes of Courchevel and you definitely get more for your money.
Take a look at sites such as TravelZoo, which bring together some of the best and cheapest deals around. You may find a location you've never even heard of for an incredible price, or simply a resort you wouldn't normally consider offering a great saving. It's much easier to find a great deal when you don't have a specific location in mind and sites like this are great for bringing all the best deals together in one place.
Consider your Catering Needs
When you're searching for a ski holiday, you will find there are a lot of options out there in terms of accommodation and catering. Do you want a hotel, a chalet or an apartment? Catered or self-catered? Half or full board? It's important to consider all these options to figure out which is best for you.
Many people searching for cheap ski holidays may opt for self-catered straight away, as the base price will be lower. However, while they are more expensive up front, catered chalets generally give much better value for money. Most chalet companies offering a cooked breakfast and 3-course dinner 5 days a week, as well as a different cake for afternoon tea each day. So not only do you get fed, but you get fed like a King. Plus, during dinner, you are also supplied with complimentary wine, so if this is where a good portion of your money would go should you be eating out, it's another great saving!
However, for some people, catered chalets may not be the answer. You may not like the scheduled nature of a 7pm dinnertime (hello apres-ski!) and you certainly don't want to be paying extra to eat out because you've missed dinner at your catered chalet. Alternatively, you may have very specific tastes or requirements that are more easily served when cooking for yourself. In this case, self-catered apartments may provide the best way to keep the prices down.
Some advice for those who do opt for self-catered apartments would be to, if possible, stock up prior to reaching the resort. If you are driving, stopping at a large Carrefour or Spar supermarket en route is not a bad idea to bulk buy things like pasta as prices tend to increase slightly when you're buying at the one supermarket on the mountain! Or, if you're flying but you know you are going to need items such as teabags, coffee, you could also bring these from home. They don't weigh much and can easily be packed into hold bags, meaning a few less expenses when reaching resort.
Book as a Group
If you're travelling with a number of other people, booking as a group can be a great way to save money. A lot of travel companies offer discounts for large groups, either per person, or in the form of a free spot for the group leader. Some even offer a price-match system should customers find a like-for-like deal elsewhere.
Pre-Book Equipment / Lift Passes
When it comes to things like ski hire and lift passes, booking in advance can be the best option for anyone looking to pay less this year.
Many equipment hire companies offer a variety of online discounts for those who pre-book their equipment. Intersport currently have an offer of between 20 – 50% off the walk-in price of equipment rental when booking online. Meanwhile, Skiset are also offering up to 50% off, with a 5% additional discount on 4 or more hired packs or a 10% additional discount with 10 or more hired packs. Of course, these discounts are subject to terms and conditions and may vary dependent on store, however it's definitely worth doing a bit of research into this before your trip.
In terms of lift passes, booking in a group can, again, save you money. (It's seeming more and more appealing to round up those snow-loving friends of yours right?!) For example, with some operators, if you book 10 lift passes in advance, you get the group leader's pass for half price, which in many resorts can be a saving of up to £150. Additionally, you can often get rental discounts through tour operators, which we would definitely recommend taking up. If you do leave booking your rental before you get into resort, you may find yourself paying much more than if you had pre-ordered.
Be Luggage Savvy
If you're thinking of taking your own ski gear, contemplate investing in a large ski bag, which will allow you to pack more than just your skis and poles. This means that for the same price you can store more luggage, whether it be equipment or clothing, without having to spend any more money. Some of these ski bags allow for skis and boots, or even just two pairs of skis, so you can arrive in resort prepared for whatever conditions the week may throw at you.
It's worth noting that some airlines do have weight limits on the sports bag hold luggage so it's a good idea to do some research into your airline's terms and conditions prior to your trip. This can help you in two ways. Firstly, if you are trying to save money, the last thing you want is to be paying for empty space in your luggage. For example, if you have paid for ski carriage and a hold bag at, say, 20kg each, yet each bag only weighs 10kg, you are paying for an extra 20kg of space you are not using. In these instances, think about whether you really need a hold bag and a ski bag. As we've discussed above, some large ski bags have a very decent amount of space inside them, so if you are savvy with your packing, you may not even need to pay for a hold bag. You'd be surprised how much you can fit into your ski bag and hand luggage!
On the flipside however, if you're on a budget, turning up to the airport to find your luggage is overweight or not in accordance with the airline's policy can put a real downer on your holiday. Especially seeing as airlines often have quite steep prices for those extra kilograms. Always research the luggage allowances of your specific airline and weigh your luggage before heading to the airport to make sure you are fully informed and won't incur any extra costs!
Alternatively, if you know you will need a lot of luggage space but don't want to fork out too much, think about flying with airlines such as SWISS, who offer free ski carriage on their flights to the Alps. This includes skis & poles, boots and helmet in addition to your standard free baggage allowance of one 23kg bag. This means you will be able to pack all you need for your holiday without spending any extra on luggage costs.
So there you have it, our top tips for finding cheap ski holidays. Who knows, you may even save enough for another ski holiday!