The snow in the Alps has just kept falling and if anything got more intense in the Western Alps with incredible totals like 3m/10 feet in a week at Chamonix on its higher slopes. It has also spread to bring snow at last to some areas that badly needed it, like the Dolomites and lower areas in the Austrian Tirol and has also been falling down to the valley floor rather than just on higher slopes as before.
In fact the snow has been falling at almost every ski area in the northern hemisphere – right across North America, in Scandinavia and even allowing all five ski areas in Scotland to open for the first time this season. So it feels like winter 2016 is FINALLY in full swing and so its good timing for World Snow Day, the global celebration of all things snow aimed at encouraging more people, especially children, to hit the slopes, to take place this Sunday, January 17th. But where there's a lot of snow fast, as in the Western Alps, there's also the danger of avalanche, as demonstrated by this week's tragedy in Les 2 Alpes, so it's important to stay safe and keep too open marked runs if you're lucky enough to be out there.
Austria
(Hochfugen) Austria has had its snowiest week of the season with up to a foot of snow at lower elevation areas which were needing it badly. Things are looking good for more of the same in the week ahead.
France
This has been one of the snowiest ever weeks in France, with up to 3m (10 feet) of snow falling in 7 days (In the upper Chamonix Valley). It's boosted base depths to up to 3m (10 feet) of compressed snow too but also brought severe avalanche danger, as tragically witnessed by the deaths in Les 2 Alpes on Wednesday. The snow is still falling and off piste is still unsafe, when it settles down things will be epic.
Italy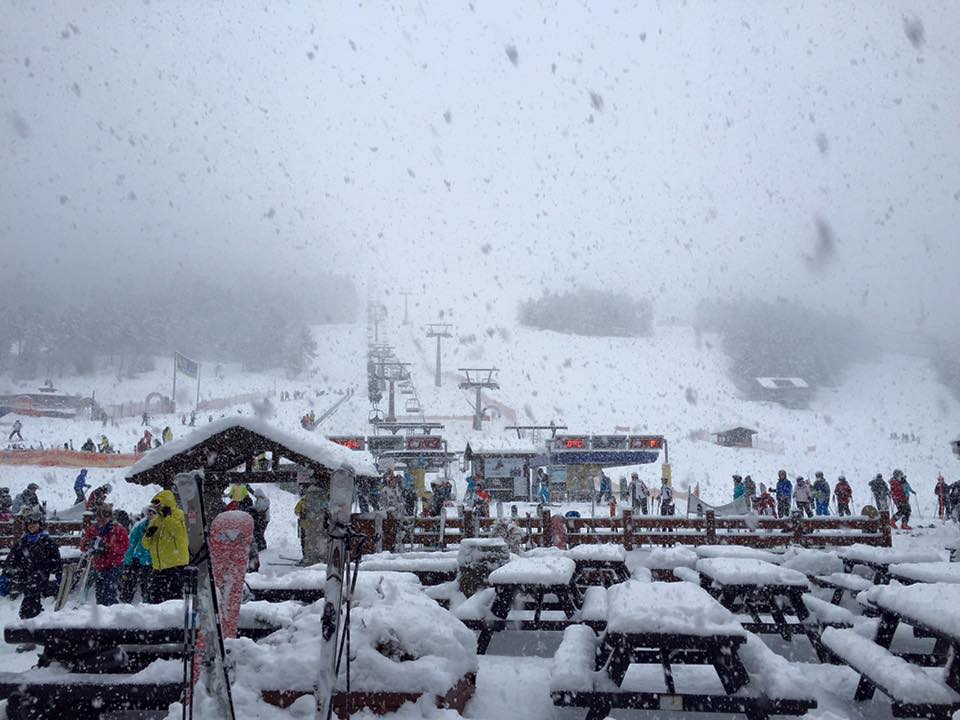 (Bormio) Like Austria, although the biggest snow was again in the west of Italy (1.2m/4 feet at Cervinia), the fact that the Dolomites, which had had almost no snow all winter, got up to 60cm (two feet) of snow at Cortina was the main news this week.
Switzerland
Swiss slopes look ever better after more huge snowfalls (up to 1.9m/over 6 feet in 7 days), so bases are getting better and better, though off piste remains very dangerous. Again the most snow was in the west, but St Moritz and other resorts in the east had moderate falls too, greatly improving conditions. Saas Fee is pictured above, both it and Verbier, pictured top, got around a metre of snow this week.
Scandinavia
It's full on winter now in Scandinavia with up to 30cm of fresh snow reported (in Norway) but more importantly consistently low temperatures and great snow conditions across the region.
Scotland
At last all five of Scotland's Highland ski areas have opened this week thanks to some consistent cold weather and more fresh snow falling whilst gales were easing. Initially limited terrain has been open but more and more lifts and runs have been opening through the week with the week ahead looking good for still more. Glenshee is pictured above.
Pyrenees
Not so much fresh snow but great conditions in the Pyrenees at present. There's been up to 20cm of snow falling over the last week and similar amounts are expected over the coming seven days, with bases holding up. Cauterets is pictured on Wednesdsay.
Eastern Europe
A mixed picture with up to a foot of snow in some countries like the Czech and Slovak Republics (Including at Jasna, pictured above), but little or no snow in Romania and Slovenia. Bulgaria is due to get several feet of snow this weekend if the forecasts prove accurate.
Canada
Moderate snowfalls across Canada from East to West coasts this week – the best 20cm in BC and Quebec. Conditions still great in the West, every inch of fresh snow welcomed in the east, where the season has had a very slow start.
USA
There's been a foot of snow in New Mexico in the South West US (Angel Fire pictured) and up at Sunday River in the North East. Up in the North west, Alyeska in Alaska had another foot too, and Jackson Hole in Wyoming reported than in 24 hours up to yesterday, most other areas have had 10-20cm of snow in the past week and its scheduled to keep falling.