SkiBro – the innovative new platform that allows users to compare and book ski instructors and adventure on demand – have announced a wave of new developments this winter. From the creation of a series of "Bucket List Experiences", to a new relationship with charity SnowCamp and a partnership with London's premier ski centre, Chel-Ski, SkiBro are upping their game when it comes to ensuring you have the best ski holiday possible.
So what's new?
Bucket List Experiences
Everyone knows a ski holiday is an amazing experience, however for some skiers, the novelty can wear off. SkiBro are aiming to bring the 'wow' factor to your ski holidays, going the extra mile to bring you additional adventures, incredible experiences you can share with friends and family. Who would have thought ski holidays can actually get better!
The first of SkiBro's 'Bucket List Experiences' to launch is the Cinematic Pack, an opportunity for you and your friends to star in your very own ski movie. With the help of SkiBro's top instructors, and a highly experienced, well-equipped cinematographer (think all those little gadgets and gimbals you've never previously understood), you will end up with a professional standard video documenting your awesome day's riding. Think of the social media opportunities…!
The Cinematic Pack is available now in Val d'Isere/Tignes, Sainte Foy, Les Arcs and La Plagne. Visit SkiBro.com for more info. 
Christmas Partnership with Snow-Camp charity
Snow-Camp is a charity that helps inner-city young people to turn their lives around, using snowsports to provide life skills, qualifications, training and experience and develop their opportunities for employment, in the ski sector or otherwise. This winter, SkiBro are teaming up with this awesome charity, donating €10 from every direct booking made in December to Snow-Camp.
Matt Carr, SkiBro's Head of Marketing says: "We're delighted to be teaming up with Snow-Camp whose work is extremely powerful – turning young lives around through wintersports, so the partnership makes total sense. It makes sense on a business level as well, as many Snow-Camp graduates go on to become instructors – we hope to work with them at SkiBro in the future and help them fill their booking calendars as their careers take flight!"
Just €500 would be enough to fund one young person's trip to the mountains, perhaps proving to be the first step in their journey towards becoming a qualified instructor. Who knows, they themselves could be working with SkiBro in the future!
Dan Keeley, Head Of Partnerships at Snowcamp adds: "Snow-Camp have fast become one of the the UK's most innovative charities harnessing the power of snowsports to turn young lives around. With partners as innovative, aspirational and forward-thinking as SkiBro supporting our vision and the next chapter in our 15 year story so far, we couldn't be better placed to change the lives of the thousands more inner-city young people for years to come."
---
We tried out SkiBro last winter – take a look at our experience here!
---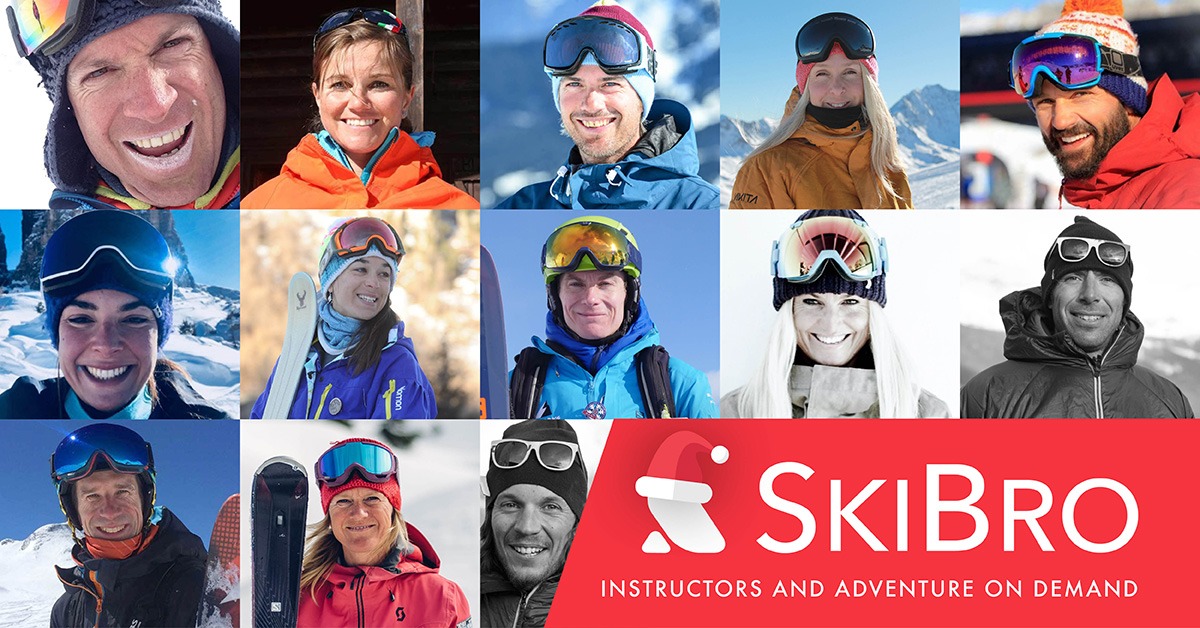 New Partnership with Chel-Ski
Last but not least, SkiBro has partnered with Chel-Ski to offer instant-book private ski and snowboard lessons in central London. Nowhere else in central London provides as authentic an experience as Chel-Ski, where you can familiarise yourself with the sensations of skiing or snowboarding, get your ski legs back, or simply enjoy yourself with some time on the slope! This also offers London-based skiers an opportunity to try out SkiBro before heading to the mountains and familiarise themselves with just how simple their booking platform is.
For more information, head to www.skibro.com