A new world record has been set for the "Greatest Vertical Distance Skied Up and Downhill in 24 Hours (indoors)".
Snowsports instructor Callum Mackenzie (26) achieved this world record by scaling the 180m indoor slope at Chill Factore in Manchester 200 times, achieving a total vertical climb of 12,000 metres. As a result he skinning up the slope for a total of 36km (23 miles) carrying his downhill skis and skied down a similar distance carrying his uphill skis.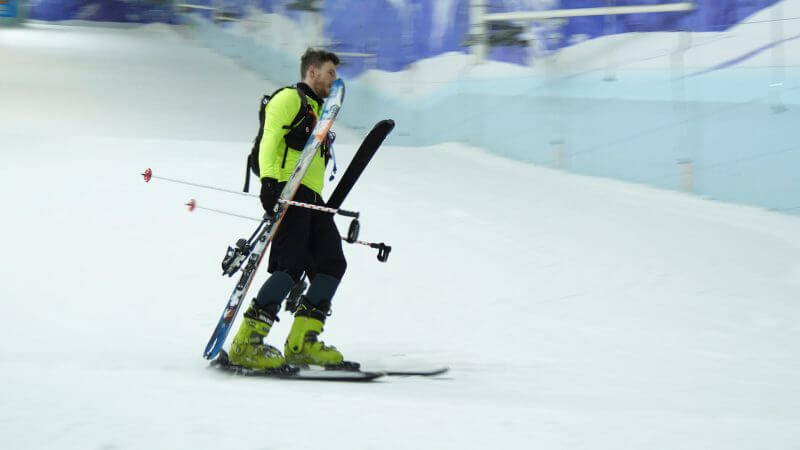 "Callum's World Record is nothing short of incredible; it's something that all skiers, whether you're a professional or amateur, can appreciate," said Chill Factore CEO, Morwenna Angove.
Callum has worked as an instructor at Chill Factore instructor for over three years and began training for his 24 hour endurance challenge during the first lockdown last spring, sticking to a punishing daily routine, which included runs, walks, cycling and home flexibility and strength workouts. During his record attempt Callum was then on the snow, either skinning up or skiing down, for a total of 22 hours, just taking a short five-minute break for every hour he skied.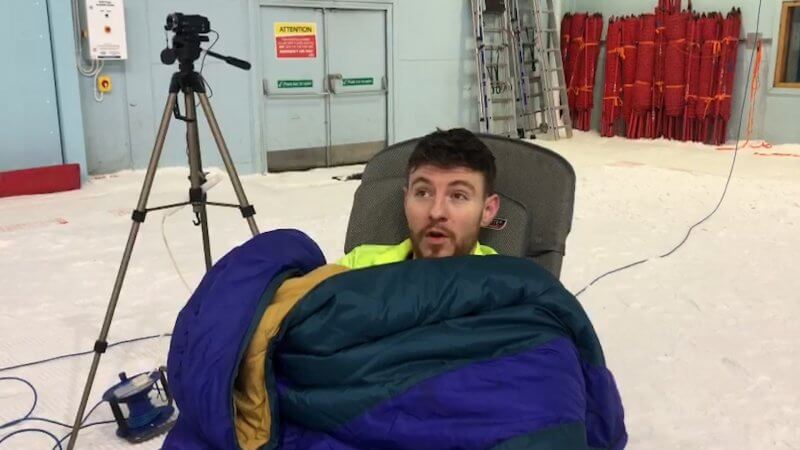 Throughout the duration of the challenge, Callum was monitored by both a group of adjudicators from the Guinness World Records (GWR) team and a highly accurate professional GPS tracking device.
For the final distance figure to be valid, the GWR team precisely measured the altitude of the starting and finishing point of each run. This data was then cross referenced by the adjudicator's logbook and GPS traffic to verify the final figure.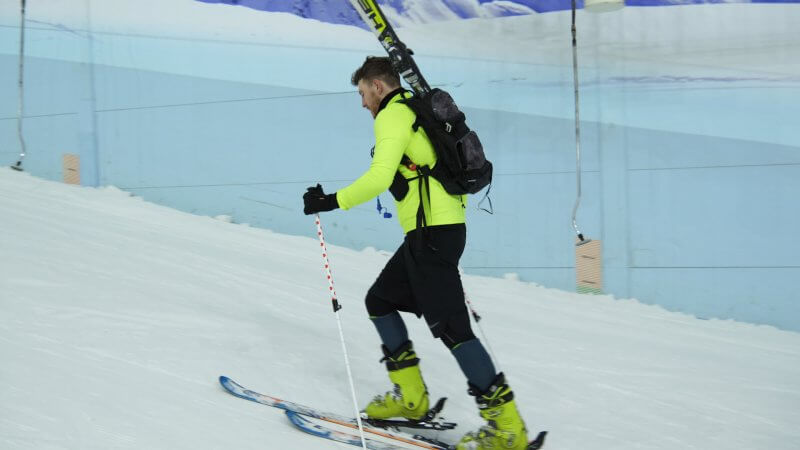 "The challenge was definitely a lot harder than I expected, both physically and mentally. I was a little bit naive going into it but I got there in the end and I'm just so happy to end 2020 on a high!", said Calum, adding, "I would like to thanks Chill Factore for supporting me and allowing me to do the record here. In the future I'd love to take on a couple more records in this slope – if I do, I'd like to do them for charity, specifically Disability Snowsport UK, to raise money and awareness for adaptive skiing."
Chill Factore is currently open following lockdown.