While many ski holiday companies are looking to at best maintain their existing selection of resort options due to the Covid-19 crisis, French Alps specialist Peak Retreats was the first to announce it would be offering several new destination choices for winter 2020/21.
The company, which specialises in self-drive ski holidays, a mode of travel to the mountains predicted to be particularly popular this winter, is adding Le Corbier in the vast Les Sybelles ski area, which is still largely unexplored by the UK market.
With 310km of slopes, Les Sybelles is the fourth-largest ski area in the French Alps by some measures.
Relatively uncrowded, Le Corbier, one of the six villages in the ski region, is situated an hour from Chambéry Airport in the heart of the Maurienne Valley.
The village has a family-friendly reputation and was awarded the French government's Famille Plus label in 2006, thanks to the facilities and activities suited to all ages.
Purpose-built in the 1960s, most of the resort is also ski-in/ski-out, as well as pedestrianised, plus there's a dedicated sledging area, a snowpark, and fun slopes.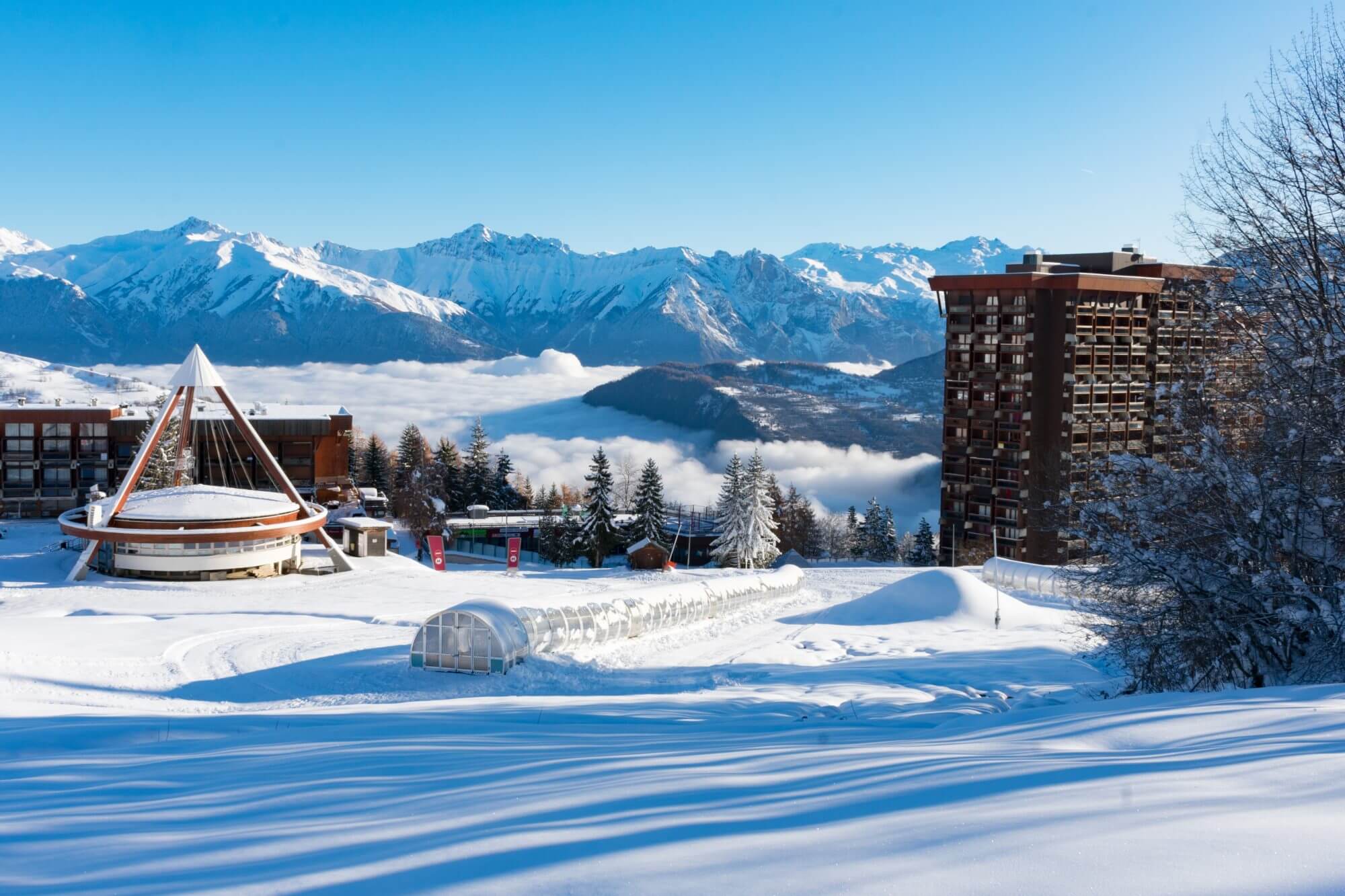 Visitors to Le Corbier this winter will also find a new freeride area where the black slope will be left in its natural state (marked, secured but left ungroomed).
The 695m-long "Jonquilles" ski run is located under the resort's Mont-Corbier chairlift and descends 282 vertical metres. It joins three other freeride trails the region created last winter above SaintSorlin-d´Arves (Bartavelle, Perdrix and Perrons Bas) designed for skiing in a natural setting but safer environment than fully off-piste.
A second new run, this one groomed, is being created through the wild landscapes of neighbouring Saint-Colomban-des-Villards. The new red-graded Culaz piste heads towards the Villards Valley from the top of Mont Cuinat at 2,078m following the Bellard ridge.
"Located between Belledonne and Maurienne it will offer a splendid panorama with Mont Blanc as the backdrop," a resort spokesperson said.
There's also a new lift, the Gaston Express chairlift will provide better skier flow and better interresort links on the key Ouillon plateau.
The new €4.6m six-seater detachable chairlift replaces the old "Torret" double chairlift, cutting the ascent time to less than five minutes.
This chairlift was named in memory of the late, great Gaston Maulin, who founded the Sybelles ski area in 2002 after years of working to create it.
Besides Le Corbier, Peak Retreats (peakretreats.co.uk; 023 9283 9310) now offer a range of self catered apartments, self-catered chalets and hotels in over 50 French mountain village resorts chosen for their charm and easy access to the ski slopes.