The French Pyrenean ski resort of Peyragudes was a key location in the 1997 James Bond 007 film 'Tomorrow Never Dies' and this winter the area is celebrating 20 Years since the film crew were there.
Filming took place in January 1997 with the thproduction crew choosing Peyragudes as it home to the only airfield in the Pyrenees, which they turned into an Afghan base for the purposes of the film, used for the opening sequence.
Various themed James Bond events will be taking place in Peyragudes through the season, but the lasting legacy is the creation of a new piste down to the resort which will be called run: 007
The new run, a scenic blue, starts at 1967m and descends for just under2.8km to 1600m, finishing  near the forest at the height of the altiport where James Bond was shot.  The route is marked below.
Peyragudes now offers 100% ski in/out accommodation for all ski runs. This means fewer shuttle buses will be needed from the base of the resort to Balestas accommodation and there'll thus be lower CO2 emissions.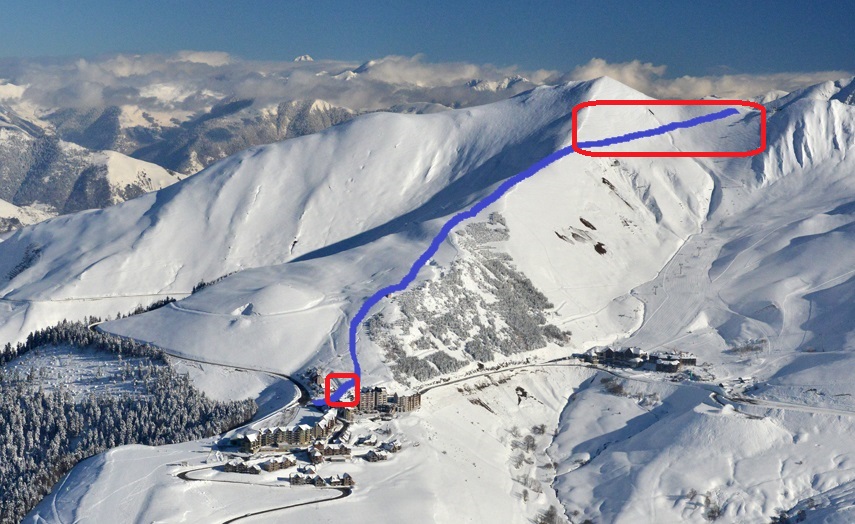 Enregistrer
Enregistrer