Women are absolutely tearing up the skiing and snowboarding scenes at the moment and we couldn't be more excited. From fresh British talent such as Katie Ormerod, to record breakers Mikaela Schiffrin and Lindsey Vonn and rising stars like Chloe Kim and Kelly Sildaru, the talent of female skiers and snowboarders seemingly knows no bounds.
With the 2018 Winter Olympics approaching, we feel that it's about time we celebrated this current talent as well as those who helped us get to a point where women feel empowered and supported in snowsports. While it's by no means an exhaustive list (there are so many amazing women out there in this field), these 8 women, for us, epitomise the idea that 'This Girl Can'.
Tina Basich
Tina Basich was one of the first women to bring female snowboarding into the spotlight. She began snowboarding when it was still a 'new' sport, back in 1986 and has been a consistent face in the sport ever since. Her list of achievements is lengthy; from becoming the first ever woman to win an X Games gold and the first woman to successfully land a backside 720 in competition (1998 X Games), to winning the 1997 ESPN Freeride Big Air in Aspen, Tina is definitely one of the mothers of modern freestyle snowboarding. Her autobiography 'Pretty Good for a Girl' is a essential read for any young aspiring snowboarder.
Like many other women on this list, Tina has turned her personal success into a platform for good, co-founding Boarders for Breast Cancer in memory of her late friend Monica Steward. This foundation aims to promote education and prevention of breast cancer, empowering young people in the fight against breast cancer by focusing on the importance of a healthy lifestyle and early detection. Since the foundations' conception in 1996, they have raised over $600,000 in funds through their Snowboard + Music Festivals and provided over 60 grants (2009 – present) to breast cancer patients and survivors to attend their wellness retreats. Meanwhile, their signature Shred the Love™ and Skate the Lake/Coast board-a-thons and fundraising campaigns continue to raise awareness and money annually for local communities.
Kelly Sildaru
Rising Estonian star Kelly Sildaru is one of the brightest prospects in freestyle skiing for many years. Only 15 years old, she has already racked up an impressive CV, with two Junior World Championship golds, two Dew Tour golds and four X Games medals. In 2016, she won her first gold medal in slopestyle at the Winter X Games at just 13, making her the youngest person to ever to achieve victory in this competition. With this win, she also became the first Estonian to ever win a Winter X Games medal.
Kelly went on to retain this title at the Aspen X Games in 2017, as well as gaining a silver in Big Air. She repeated this second-place victory in the 2017 X Games Europe, where she became the first ever female skier to land a Switch 1260° Mute and a 1440° in competition. 
2017 was in some ways her year; she went on to win gold in the Slopestyle event at her first ever world cup in 2017 (she had previously been unable to enter world cup events due to her age). Achieving all of this by the age of 15, it's unsurprising that Kelly is being hailed as something special on the freestyle scene. Her skiing is fresh and dynamic and you can tell she just loves what she does. Sildaru is an extremely exciting one to watch for the future and everyone was waiting eagerly to see what she would produce in PyeongChang, where she was tipped for Slopestyle gold.
However, while she was busy training for this in New Zealand in September 2017, Kelly suffered a heartbreaking knee injury, tearing her ACL. This left her needing surgery and meant that her participation in PyeongChang 2018 was impossible. Despite what must be extreme disappointment in not being able to show her potential on the Olympic stage, Kelly has not let her injury get her down. Instead, she has thrown herself back into physio and training with an inspirational positive attitude, determined to get back to her best as soon as possible. She also uploads regular vlogs on YouTube, updating her supporters on her progress and training, always with a smile. With this positivity, natural skill and fierce determination, we are sure she is going to be one of the most interesting and inspirational freestyle skiers we've seen in a while.
Sarah Burke
A four-time gold medal winner at the Winter X Games, Sarah Burke was one of the best skiers of her generation and was considered a pioneer of the Superpipe discipline. On skis, she was a force to be reckoned with. She won every major freeskiing title available and was the first female skier to land a 720, a 900, and then a 1080 in competition. In 2005, she also became the first ever female Halfpipe World Champion, inspiring young girls around the globe dreaming of a future in freestyle.
Nevertheless, Sarah's activities off her skis were equally as inspirational as those on them. From raising money for charity to coaching younger generations, she was always willing to help others. Particularly passionate about encouraging female participation in freesking, she was instrumental in creating 'Girls Week' at Momentum Ski Camps, where she often coached.  She was also at the forefront of campaigns to include female events at the Winter X Games, as well as demanding equal pay for women in skiing, often donating her winnings to female-focused freeskiing organisations.
She was also one of the key lobbyists for the addition of Superpipe skiing to the Winter Olympic programme. This campaign achieved success in 2012, when it was announced that the event would be included in Sochi 2014. Sarah would have been a favourite for this event.
However, in January 2012, tragedy struck. During a normal training run in Park City, Utah, at the beginning of 2012, Sarah fell and hit her head. She died nine days later, aged just 29. Her tragic death hit the world of skiing and snowboarding hard and her absence is still felt, but Sarah Burke's legacy lives on. The Sarah Burke Foundation was created in her honour, committed to preserving her spirit of generosity and activism, supporting and inspiring those within sport and future generations. Momentum Ski Camp has also created a scholarship in her name; the "Spirit of Sarah Scholarship" to enable her to keep empowering younger generations into the sport.
Lynsey Dyer
One of the world's top female freeride skiers, Lynsey Dyer makes even the toughest terrain look like a walk in the park. Winning every big mountain competition she has ever entered, has starred in a number of films and was the first female to grace the cover of Freeskier Magazine.
However, Lynsey does not only inspire through her personal skiing successes, but also through her off-slope ventures. She founded production company, Unicorn Picnic (UP), a female driven collective of adventure lovers, who bring a light, fresh take to ski movies to empower women to get involved in the outdoors.  Their first release 'Pretty Faces: Diary of a Skier Girl' was fully community funded and received widespread praise for bringing the fun, unique freeride experiences of an all-woman cast to the big (or little) screen. Their latest mini series, 'Lighten UP' aims to continue this, showing a light-hearted, behind-the-scenes type look at the whole big mountain experience.
Committed to encouraging and empowering female participation in outdoor adventure, Lynsey also co-founded non-profit organisation SheJumps. This organisation looks to educate and inspire girls and women not only in snowsports but in all outdoor activities, bringing women together to achieve the best of their potential.
The 'Full Moon Film' Crew
Annie Boulanger

, Jamie Anderson, Robin Van Gyn, 

Hana Beaman

, Leanne Pelosi, Marie-France Roy and Helen Schettini and including legends Barrett Christie, Tina Basich, Tara Dakides and Circe Wallace

The Full Moon Movie proves that the girls really do shred just as hard as the boys. From demonstrating their own extraordinary skill to telling the stories of the female icons and legends who inspired them, this movie is sure to in itself inspire a whole new generation of female snowboarders. It's partly a historical tribute to the history of women's snowboarding, partly an exciting look at how far we have come and all the places we can go. By creating this film, these ladies have proved that their abilities are just as worthy of admiration as any male-focused snowboard crew.

Focusing on elements of the past, the present and the future and how the three interlink, Full Moon is the best type of inspirational piece of film-making, one which will make young girls want to get out on that board and do their very best to make their own piece of history.
Jenny Jones
As a UK-based outlet, we cannot overlook the wonderful Jenny Jones. A 3x X Games gold medallist, it was her incredible Olympic success that really catapulted her into the nation's spotlight. Taking bronze in the slopestyle event at Sochi 2014, Team GB's first ever Olympic medal on snow, Jenny proved to all aspiring British female snowboarders that nothing is ever impossible. However, while her achievement is indeed amazing, it was also in part her determination, her infectious positivity, enthusiasm and pure love for snowboarding that really made a nation fall for Jenny. She has given girls and women across the UK with something to look up to, admire, and hope to emulate.
Jenny remains a staple in British snowboarding and is a great supporter of up-and-coming athletes. She also now runs her own snowboard camps, combining studies of mindfulness and general fitness with tuition on the slopes, focusing on both snowboarding technique and self-confidence.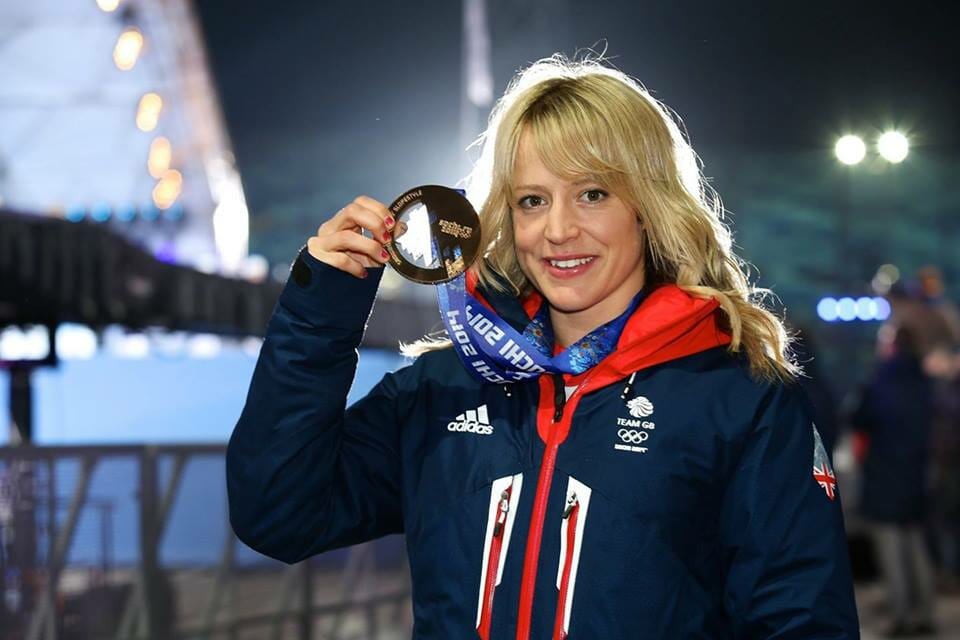 Lindsey Vonn
While she does tend to divide opinion (for example on her recent comments regarding the upcoming Olympics), it's undeniable that Lindsey Vonn is one of the greatest alpine ski racers of all time. The most decorated skier in US history With four overall world cup championships under her belt, two Olympic medals and a whopping 78 FIS World Cup race victories, Lindsey has smashed record after record throughout the course of her career. She has more race wins than any other female skier and is only 8 victories away from the male record of 86, set by Ingemar Stenmark. Her versatility is a great asset; Lindsey is one of only six women to have won World Cup races in all five disciplines of alpine skiing.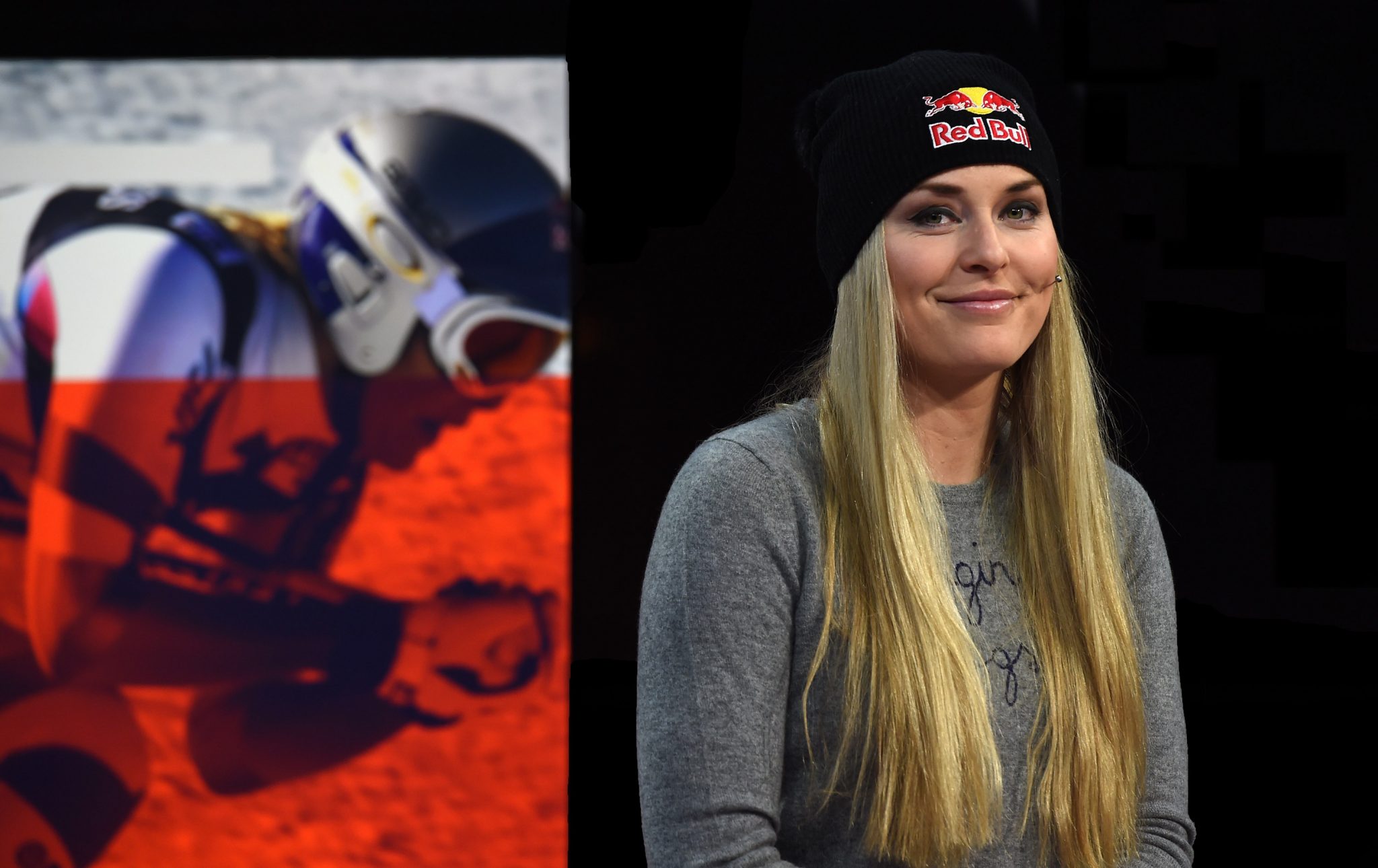 However, she has suffered her fair share of injury setbacks too, in particular over the 2014 season, where she suffered an knee injury that took her out of the running for the Sochi Winter Olympics. However, she has never let an injury defeat her and has always come back stronger, with an increased determination to succeed.
Passionate about supporting future generations of women to achieve their dreams, she created the Lindsey Vonn Foundation, a non-profit organisation aiming to strengthen the community by empowering girls through scholarships, education and athletics.  The Foundation creates a safe, comfortable all-girl environment to enable girls to grow as people, athletes and students. They hope to help girls to develop into strong young women, giving them the confidence and inspiration to follow their dreams.
Millie Knight
While we're focusing on the UK, we've also got to mention GB Paralympian Millie Knight. shortlisted for Young Sports Personality of the Year in 2017, Millie demonstrates an inspiring determination and resilience that very few people have. After losing her sight at the age of 6, she found a passion for skiing and was determined to pursue her dream of skiing professionally.
Millie now competes in the slalom and giant slalom events, and in 2014, was chosen as the flag-bearer for ParalympicsGB the Sochi 2014 Paralympic Games. At just 15 years old, she was the youngest person ever to compete for ParalympicsGB in the Winter Paralympics and achieved an amazing fifth place in both disciplines. Since then, she has become the first ever British Paraskier to win the world championship title, taking gold in the 2017 World Para Alpine Skiing Championships in Tarvisio, Italy. Despite a concussion that left her out of much of the remaining 2017 season, Millie has remained focused on building on her success at the 2018 Paralympics in PyeongChang. We're excited to watch her in action and see her determination, courage and perseverance pay off.