SNOOKS, the UK's first snow wear brand for women, by women, have this week relaunched a Kickstarter campaign that they hope will fund the development of their second range of outerwear for the coming season.
Beginning their campaign earlier this year, SNOOKS raised £17k of their £30k target, which unfortunately was not enough to allow the project to go ahead. However, this week they are back with a lower target goal, a revamped campaign and more determination than ever to prove that women deserve a more prominent place in the snow wear industry.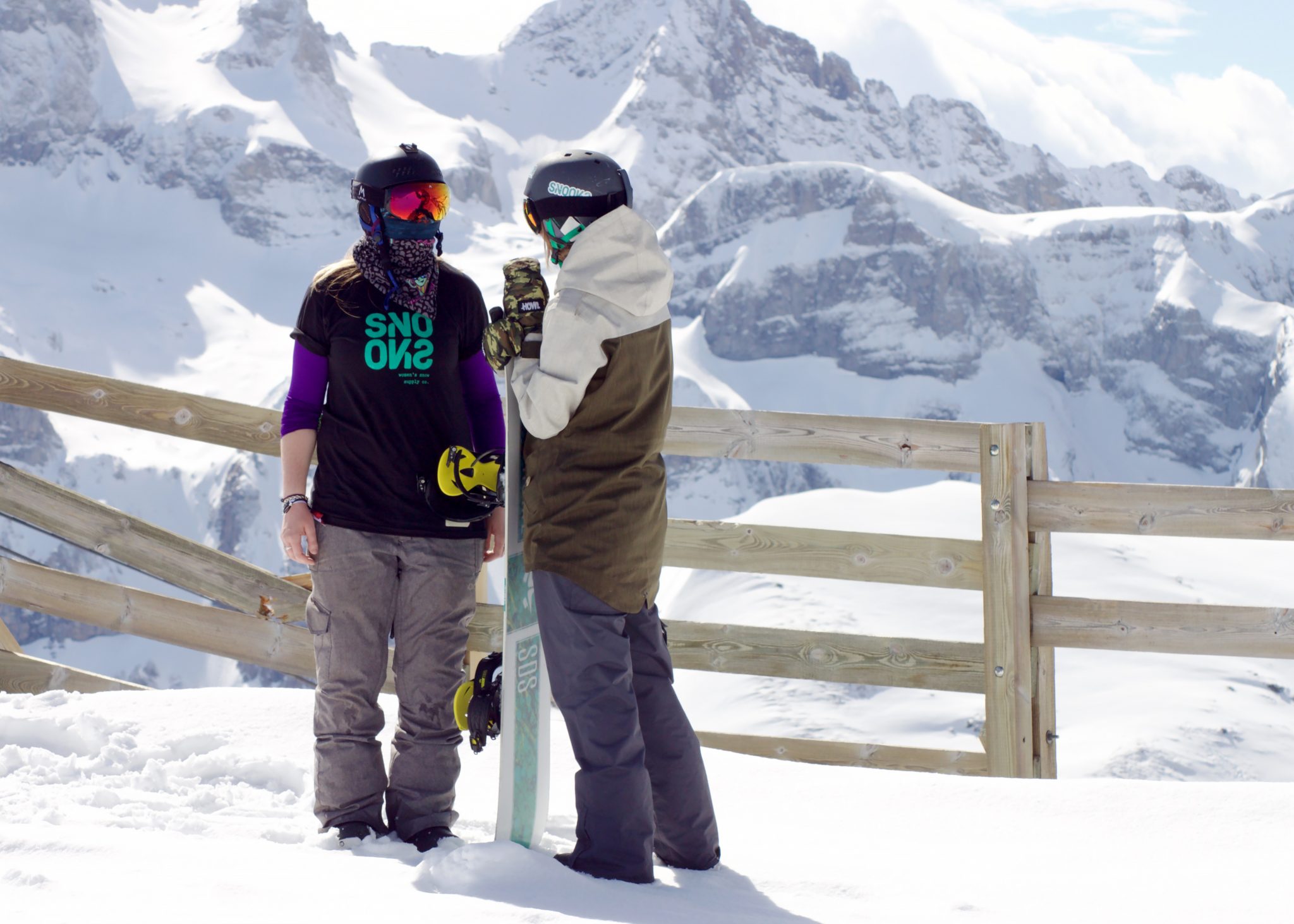 Co-founders Susie Beere and Sophie Kelly are both snowboarders themselves and SNOOKS was born out of their own issues with the current women's snow wear industry. Fed up of feeling that women's snow wear was often stereotyped and simply the afterthought of mens' lines the girls decided that they would take matters into their own hands. A chairlift idea that has evolved into a fully fledged business, they have definitely struck a chord with female riders who feel they are under represented in the current snow wear climate.
SNOOKS Co-founder Sophie Kelly says "we believe women deserve products that are a true reflection of them, not for the stereotypes of women. SNOOKS is a brand founded and run by women who snowboard and ski."
This is outerwear for the girls that have always had to buy two sizes up or shop in the men's section to get the style and fit that they want. Setting out with this in mind, SNOOKS have taken that style and simply made it better fitting and more functional for the ladies out there.
Their latest kickstarter campaign is focused on the development their second range of outerwear for the 2018 season. 70% of the money raised will go towards the cost of the materials and manufacturing the products. All of SNOOKS' gear is made in the UK and they place a great importance on supporting local business. The remaining 30% will be used for the all important marketing and advertising, promotion and events.
Susie Beere, SNOOKs Co-Founder says: "Our Kickstarter is designed to put our customers at the forefront of how SNOOKS develops in the coming months and years and we're so excited to see the results".
To achieve their goal this time around, they need to raise £20,000 before 15th November 2017. Having already achieved pledges totalling around £9,900, they are almost half way with 27 days remaining. Of course, in Kickstarter fashion, depending on the amount pledged, you will receive a gift. £15 will get you a t-shirt, £55 a hoodie and so on. We have our fingers crossed that they will make it this time, and we look forward to see what the future holds for SNOOKS!
To find out more, go to: https://www.kickstarter.com/projects/snookswear/snooks-snow-wear-for-women-by-women/description