You can stand out and stay warm with headware incorporating DryFlx, the latest 360° reflective fabric from BUFF®, the original and leading multi-functional head and neckwear brand.
Launching as part of their Winter 2018-2019 sports collection, the new DryFlx range includes BUFF® neckwear, hats and headbands which provide the ultimate in comfort and protection, also enhancing visibility thanks to 360° reflective designs.
Extremely lightweight and breathable, the DryFlx range is made from 4 Way Ultra Stretch fabric and incorporates advanced moisture management properties to wick sweat away from the skin to maintain and control body temperature, ensuring you remain warm and dry in the coldest weather conditions.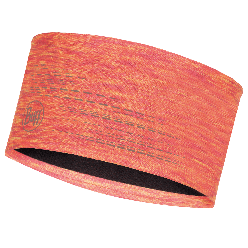 Designed specifically for high intensity activities like skiing and boarding, the DryFlx range can be worn in all-weather conditions, with Tech Fleece fabric options available for colder climates. For optimal fit, DryFlx designs are 100% seamless, ensuring there is zero friction between the skin and fabric, resulting in increased breathability and unrivalled freedom of movement, ensuring you perform at your very best.
Available in a wide range of stylish colours, the new DryFlx range also upholds core BUFF® brand principles, manufacturing sustainable products that won't harm the environment.
The DryFlx range retails from £16.50, and is available from most good outdoor retailers and online at www.buffwear.co.uk