The Franco-Swiss artist Saype has created a huge fresco on a mountain slope above the ski resort of Villars in Switzerland.
The image, created with bio-degradable paints which harmlessly dissolve over a period of two to three works, depicts a young girl placing rocks on a pile of books.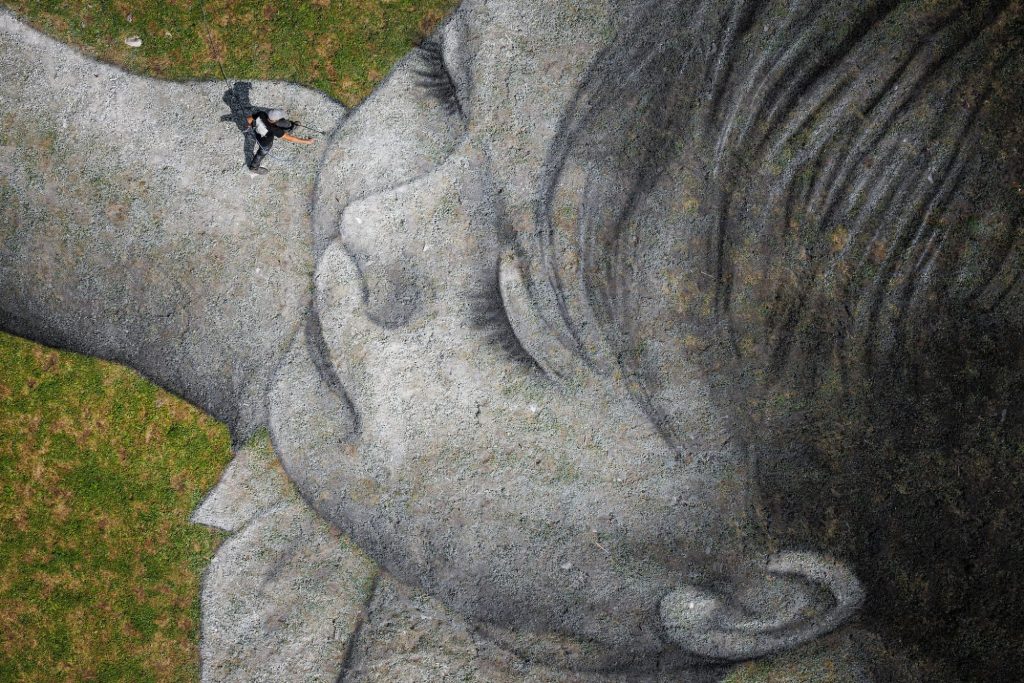 The picture, which covers around 250 square metres, is located on the Petit Chamossaire hill and is best observed from the Grand Chamossaire which can be reached via chairlift from Bretaye or from the Lac de Bretaye (a few minutes' walk from Bretaye train station.
Saype has worked on a number of pictures in the region before as well as at world famous locations including beneath the Eiffel Tower in Paris and on a platform in Venice.