Scandinavia's largest ski resort, Åre in Sweden, is working with Philips TV to light up its terrain park with LED lighting in changing colours. The new snowpark Ambilight Garden is open on Monday and Friday nights each week and offers this year's skiers a brand new and unique experience.
The move comes after Philips TV released their popular film "Afterglow", which showed skiers on the slopes at night surrounded by fantastic coloured lighting. The film was an online hit, clocking up millions of views and receiving several awards. Philips TV wanted to recreate the experience for Åre's skiers by adding coloured lighting to the terrain park this winter.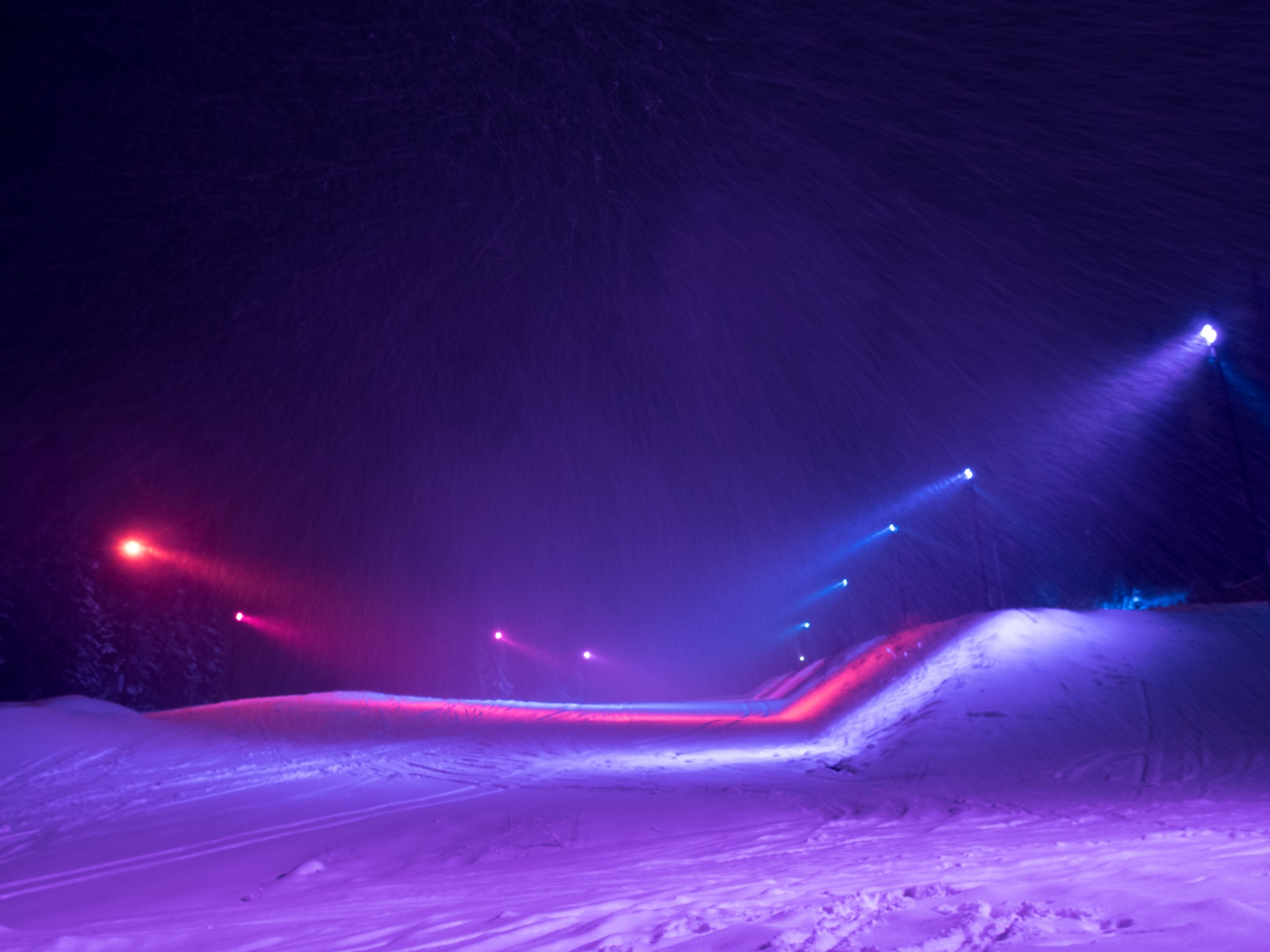 The lighting is inspired by Philips TV's unique Ambilight technology, which projects lights and colours on the wall behind the TV set to match the colours on the screen.
"We wanted to bring the fantastic experience you get with Ambilight to the skiers in Åre. We think it will be a truly magical experience and unlike anything they've ever done before," said Per-Åke Broman, Nordic Marketing Director at Philips TV.
The same Philips LED lamps that currently light up the Empire State Building have been placed around the park. The park is lit up in changing colours, including lit-up boxes and rails.