The Warren Smith Ski Academy, based in Verbier and Cervinia, has been transforming the way people ski since it was founded 22 years ago. The man behind the Academy, Warren Smith, is as passionate now about ski tuition as he was when he started. His innovative, down-to-earth teaching approach has attracted the likes of Lawrence Dallaglio, James Blunt and even Prince Harry who've all had private lessons with 'Wozza' as he is affectionately known. Warren has just survived the most challenging winter he's ever experienced but has bold plans for next season's great ski comeback.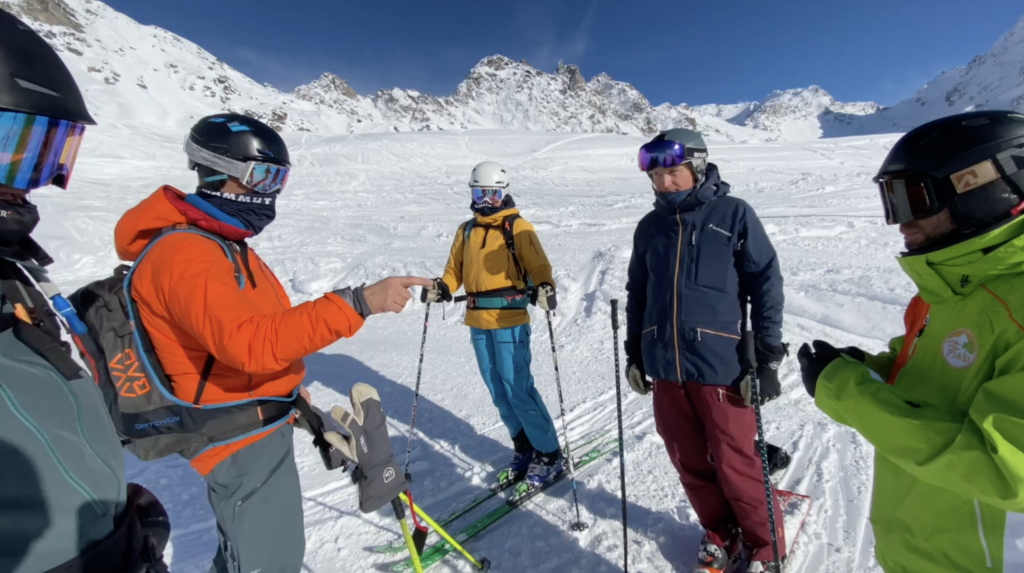 ITS> Last season was a shocker for most because of Covid. What impact did the C-word have on your business?
WS> Massive. We probably lost about 90 per cent of our annual turnover. On December 16 Switzerland was declared a no-go zone for Brits. At least Verbier, where we are based, remained open and we chased the expat market and local Swiss skiers. In a normal season 95 per cent of our clientele are Brits on five-day courses. Last season most of our team were working on private lessons. We had 25 clients who came out at Christmas and ended up staying for the entire season. It helped to keep us ticking over.
We also managed to run our nine-week gap year course for trainee instructors – all seven people on the course passed (normally there'd be 20 on the course) – and a five-week Master's course for people wanting to progress to higher level instructor training.
Fortunately, I managed to retain all our 15 instructors.
ITS>It's your first year as ski editor at InTheSnow. How well is this working for you?
WS> InTheSnow's content focuses heavily on video which suits us well as we've always been a video-based content company. We had an excellent discussion with [InTheSnow publisher] Dominic Killinger where we decided to broaden what we offer and show some of the fundamentals which often get forgotten. So how to do up your ski boots properly and how to ski in flat light will be covered along with classic technique tips. The new series of 30 videos we are working on, called 'Tactics and Technique', should be completed in July.
ITS> Your courses are very innovative, and you've kept evolving them since founding the Warren Smith Academy – what developments will we see next season?
WS> The big thing for us is to give people the opportunity to work at home. We want people to engage with their physiology, overcoming their body's limitations before hitting the slopes. You can be the best instructor in the world but if clients' movements are limited by their physiology, then you can't really help them. We suggest a whole range of tailored exercises to help people improve their range of movement. People can experience this first-hand on our Ski Technique lab tour when we'll be travelling around the UK in October to key stores and centres.
ITS> Brexit means it will be more difficult for Brits to work abroad – what's the point training to be an instructor?
WS> We have run our GAP Year Ski Instructor courses certified by the Irish Association of Snowsport Instructors since 2013. As Ireland is still part of Europe it makes getting a job in Europe with this qualification easier than with a qualification from outside Europe. It's definitely worth any budding instructors looking at our courses as we have such a high pass rate.
ITS> Your first course, a 7 week instructors' course, is due to run this summer, in Cervinia on July 10. How will another month's restrictions, just announced, affect this?
WS> We are running our Summer GAP Year Ski Instructor course again in Cervinia and it's definitely going ahead. With the longer term courses the clients are less effected by the return quarantine.
ITS> Why would you recommend doing a summer five day or Ski Instructor course?
WS> It's the perfect way to get honed for the season ahead. There is a fairly limited area, compared to a typical winter resort, but being at 3900m Zermatt + Cervinia is definitely the best place to go..The less extensive skiing area means there's no distraction from focussing on improving your skills. It's amazing how much you can learn. Being in the mountains is always special and there's something truly magical about being able to ski in the height of summer. Also, once you've finished skiing for the day, normally around lunchtime, you've got lots of time to enjoy the mountains. That may mean walking, rock climbing, mountain biking, even swimming in glacier lakes for the brave. For GAP Year Ski Instructor course goers, it's a really cost-effective way of getting your Level 1 and 2 before the winter or autumn season has even started. It even allows you to work in UK ski venues too in October and November.
ITS> How do you envisage next season panning out?
WS> For the first time, we are planning to run two gap year ski instructor courses. The first will start at the end of November, giving attendees the opportunity to work as qualified instructors for the second half of the season. The other will start in February running until the end of season. We are hoping to attract 20 to 30 people on each course. People book because we often have a 100 percent pass rate and we are very well established – over the previous 20 years we have trained 500 instructors, some of whom have gone on to work at the Academy.
We are expecting a strong rebound in demand for our five-day courses. Covid restrictions mean there will be a maximum of six in a group, rather than eight.
ITS> Congratulations on becoming a dad again with baby Theodore 19 years after your first son was born. You are no spring chicken making it even more difficult to cope with the inevitable sleepless nights you experience with a five-month-old. How are you getting on?
WS>The lack of sleep reminds me what it's like to be 30 in Verbier again. As every parent knows, life becomes one vast juggling act and another challenge you just deal with. Theo has been amazing – he's a real breath of fresh air.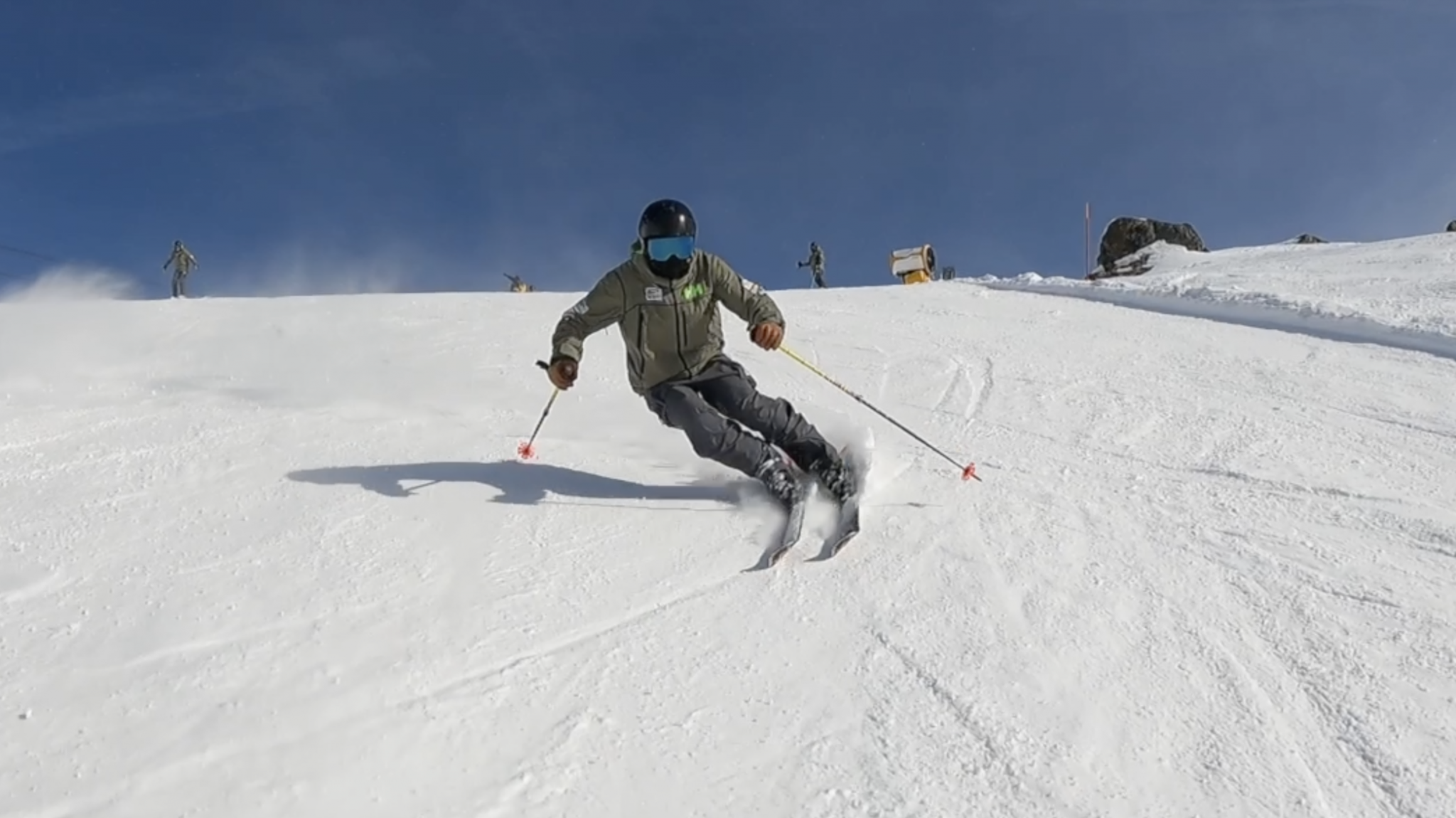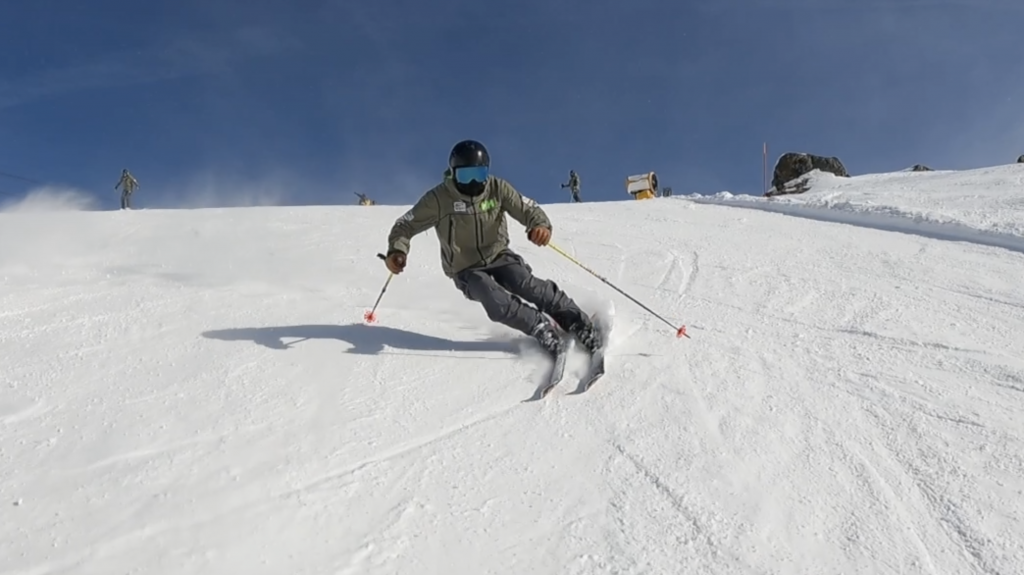 ITS> When are we going to ski together again?
WS> I very much hope to join you and readers of InTheSnow for a few days during the holiday you've organised with Club Med to Serre Chevalier next March. It will be great to catch up with the readers and of course you, on the slopes. Many of my good friends have spent years in Serre Chevalier. It's a fantastic area, on and off piste. I can't think of a better place, away from Verbier, to spend a few days.
The Lowdown
The Academy's nine-week (Winter) Verbier Gap Year Ski Instructor courses run from Dec to Feb and Feb to April. Prices from £5199 which include lift pass, course and training fees, first aid qualification, off piste training and a freestyle qualification.
The Masters course run from Dec to March and the five-week intense Masters course runs throughout January. Prices from £600 per week.
Five-day courses run all winter, from November 5 until December 11 in Cervinia and from Dec 5 to April 16 in Verbier. Prices from £649.
Further info from https://www.warrensmith-skiacademy.com/courses/ or tel: 00 44 (0)7747 809545.
For further details about the GAP Year Ski Instructor courses visit https://www.warrensmith-skiacademy.com/ski-instructor-courses/