Missing the sights, smells and sensations of the slopes? Well, you won't have to wait much longer…
For many British skiers, the past year or so has been an experiment in patience. Confined to our homes, we could only watch as images upon images of incredible winter snowfalls across the globe popped up on our screens.
However, this winter that all looks set to change. As international travel continues to open up, the ski industry appears to be confident of a return to the slopes. A recent survey of ski resorts and tour operators found that 97% of responding businesses expected to be operating fully this winter, with 84% expecting to see British skiers back on the slopes.
There's certainly a feeling that winter 21/22 will see us enjoying all those small things we've missed about hitting the slopes more than ever. Whether it's the fresh Alpine air, the pre-ski holiday buzz, the après boogies or the mouthwatering mountain food, a year off has us all committed to appreciating the smaller joys of a ski holiday in a whole new way.
How are resorts preparing?
At present, it seems like many ski resorts are gearing up for a ski season as close to normal as we can get at this point in time.
As summer begins to come to a close, some glacier ski areas are already open, with many more planning to begin operations in coming weeks and months.
Last autumn saw a number of fantastic high altitude snowfalls in the Alps, so it could certainly be one area to keep an eye on if you fancy getting your ski legs back a few months early!
Of course, it's impossible right now to predict exactly how every aspect of a ski holiday will look (for example, restrictions on indoor dining, social distancing, mask wearing etc. may be in place and vary from country to country), but it seems that most resorts are confident this season will be a vast improvement on the last.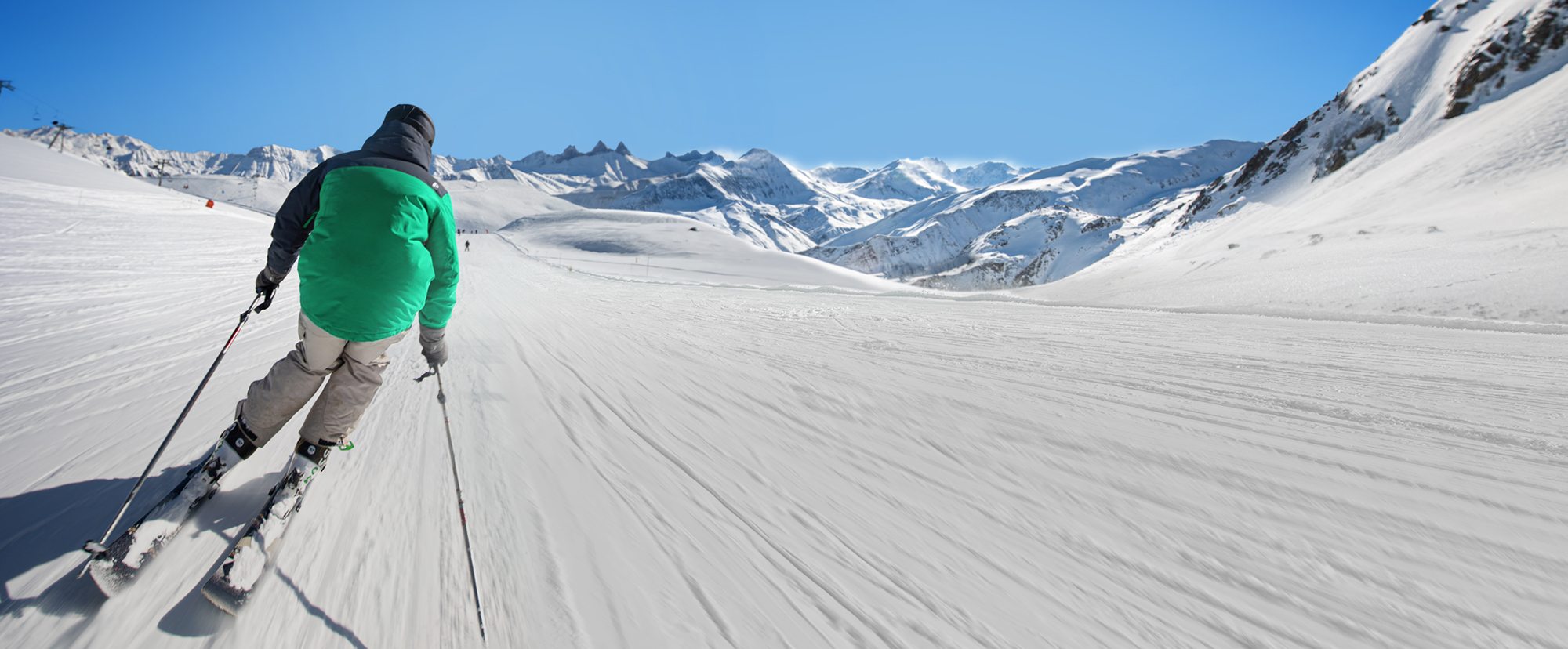 And the tour operators?
It certainly seems that tour operators are getting back on track this winter, with some already recommencing summer mountain holidays and seeing reservations for the winter 21/22 season well above normal levels.
This is hardly surprising, as a year away from the slopes has created a huge pent up demand for ski holidays. What's more, many tour operators are offering increased protection for bookings this winter, which means you can plan a holiday with total peace of mind.
For example, Sunweb are offering flexible (re)booking options with every holiday and a Covid Comfort promise that ensures complete financial protection, repatriation guarantees and 24/7 support.
What this increased demand will mean, however, is the risk of popular holiday weeks becoming fully booked, as a result of people rolling over bookings or booking earlier than normal in order to avoid another year away from the slopes!
So if you still haven't got your winter 21/22 ski holiday booked, we'd recommend exploring your options now, to avoid the disappointment of missing out on yet another year of all those epic mountain moments.
Indeed, it seems all that's left now is for us to start getting excited about the possibility of hitting the slopes in the next few months!
So, what are you most excited to get back on track?
Here at InTheSnow, the team have been discussing the five things we've missed the most about the mountains and let me just say, it was tricky just to whittle it down to five…
1. The Pre-Holiday Buzz!
For some reason, packing and preparing for a ski holiday is about ten times more exciting than any other holiday! There's something so special about delving into the depths of your storage cupboards and dusting off those hallowed bags of ski gear and clothing. You're not just chucking any old thing into a suitcase, you're systematically making sure you have all the essential gear you need and in doing so, each item signals the adventures ahead.
Different goggle lenses should you have heavy snow or glorious sunshine (both of which bring their own type of joy!). Thermal layers to keep you cosy, that colourful new ski jacket to make you the best-dressed on the chairlift. Avalanche gear to enjoy those once-in-a-season powder days. If you're lucky enough, it's also a chance to admire your pristine new skis or boots before they finally get their long-anticipated first outing!
It's not even just the packing, it's the entire pre-holiday experience that we've missed. From seeing the days tick down, to the early morning airport run and departure lounge reunions with your skiing pals. It's because you know this is going to be an epic week, one packed with incredible landscapes, experiences and fun. Basic beach breaks may come and go, but we all know that no-one's ever been let down by a ski holiday…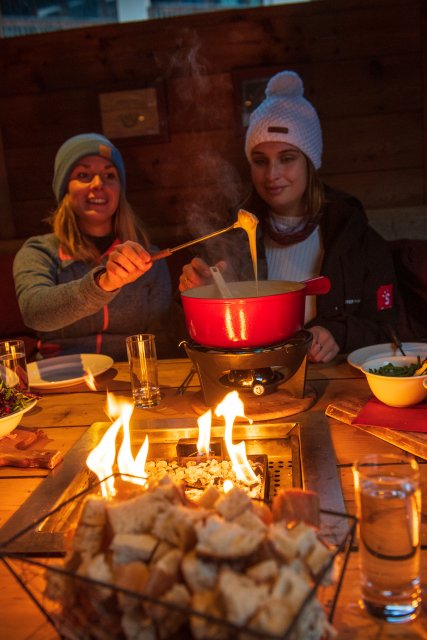 2. The Food
Aside from the actual skiing, the one thing the entire team have missed about skiing is the epic mountain food. There's just nothing that compares, especially after an epic day's skiing! Sitting down with your friends or family to debrief on the day over a glass of wine and a table full of hearty (often cheese-based) food? One of life's great pleasures if you ask us.
Think mountain food is just cheese and potato? Oh no. There's so much more to it. The variety of mountain food never fails to surprise, even for those of us who've worked in ski all our lives. Not only do you have the tried and tested classics; the Italian pizzas and pastas, the German goulash, the Austrian schnitzel and the French fondue (a personal guilty pleasure), but you've also got all the lesser known dishes that fast become firm favourites. If you've never tried it before, we would definitely recommend the Austrian specialty of kaiserschmarnn, a delicious dessert consisting of shredded pancakes and fruit, perfect for those with a sweet tooth!
With the majority of these dishes created using fresh, local ingredients and long standing traditional recipes, you know you're going to be eating well wherever you're heading on your winter 21/22 holiday.
3. The Mountains
There's just something special about the unique beauty of the mountains. When you're trying to explain the draw of skiing to someone, it's no surprise that this is one of the first things you try and describe – the fresh mountain air, the incredible mountain landscapes, the sparkle of the snow… It's hard to ever do it justice in words.
Just being in amongst these snow-capped peaks provides a sense of peace and real detachment from day-to-day life. As a family, it's a chance to spend time together in a different way, all enjoying fun-filled days on the slopes and cosy evenings together in our favourite resorts.
This year more than ever after a year off, we can't wait to just be in the mountains and drink it all in. It's given us a chance to appreciate these surroundings more than ever and never take their beauty for granted again!

4. First Lifts Up, Last Runs Down
The sunlight peeking over the top of the mountain as you whizz up on the first lift of the day, scoping out the untouched corduroy slopes you're about to enjoy? That's the first sign of a perfect day in our opinion.
As we watched the snow fall in the UK last winter, many of the team had the sad realisation that a day like that would likely be out of our reach in winter 20-21. Now though, we can actually look ahead to a winter where this will be possible, we're absolutely itching to click into our skis and hit the first lifts – and I doubt we're the only ones!
If, like us, you're trying to maximise time on the slopes then booking with a company like Sunweb can really help you out here. Lift passes are always included in the price of a holiday with Sunweb, so not only are you not hit by any unexpected costs, but your pass is ready and waiting in resort when you arrive, meaning you can hit the slopes without any delays!
5. The Off Slope Adventures
The final element of a ski holiday that we've missed the most is all the fun you can have without even needing your skis – all the alternative snowy adventures that the mountains can offer. There's so much variety in each and every ski resort, just waiting to be explored if you can drag yourself away from the slopes for a few hours!
Horse riding, ice skating, dog sledding, après-skiing or simply sitting in a jacuzzi looking out over the mountains, if you think skiing is simply about the skiing – you're not doing it right!
Whether it's whizzing down a high adrenaline toboggan run or enjoying the quiet relaxation of a snowshoe walk, exploring alternative activities allows you to enjoy an area in a whole new way.
We've all missed out on so much this year that we're sure many of us will be keen to enjoy each and every opportunity we can in the coming months.
If you're craving the mountains as much as we are, why not create your perfect ski holiday this winter and enjoy all the things you've missed over the last year!
Head to sunweb.co.uk to get your winter 21/22 back on track!
---
READ NEXT: A Guide to Creating Your Perfect Winter 21/22 Ski Holiday
---