It's a well-versed debate: to buy or to hire your ski equipment? Of course much depends upon your personal circumstances, but for the utmost in value, convenience and flexibility, buying may well be your best choice.
Less time queuing, more time enjoying yourself!
When you reach resort, those in your party who are renting will have to traipse off to the hire shop, preparing to queue for hours among other holidaymakers. Meanwhile, you can head off to explore the resort, settle in or even hit the slopes (depending on your time of arrival of course).
Increased choice
When hiring equipment, you are limited to what that store has in stock. When buying, the world is your oyster! You can shop around, check out both expert and customer reviews, browse hundreds of skis and find a ski that is perfect for you in terms of performance, price and looks.
Winter-sports site Glisshop is one of the few online stores exclusive to winter sports, and their staff are all highly dedicated and experienced in this field. They provide unparalleled expert advice and a customer-oriented experience with a huge number of how-tos and videos to ensure you know exactly what it is you need. The breadth of choice in stores such as this means that whether you prefer piste or powder, freestyle or cross country, you will be able to find your perfect ski, rather than being at the mercy of what's left in the hire shop!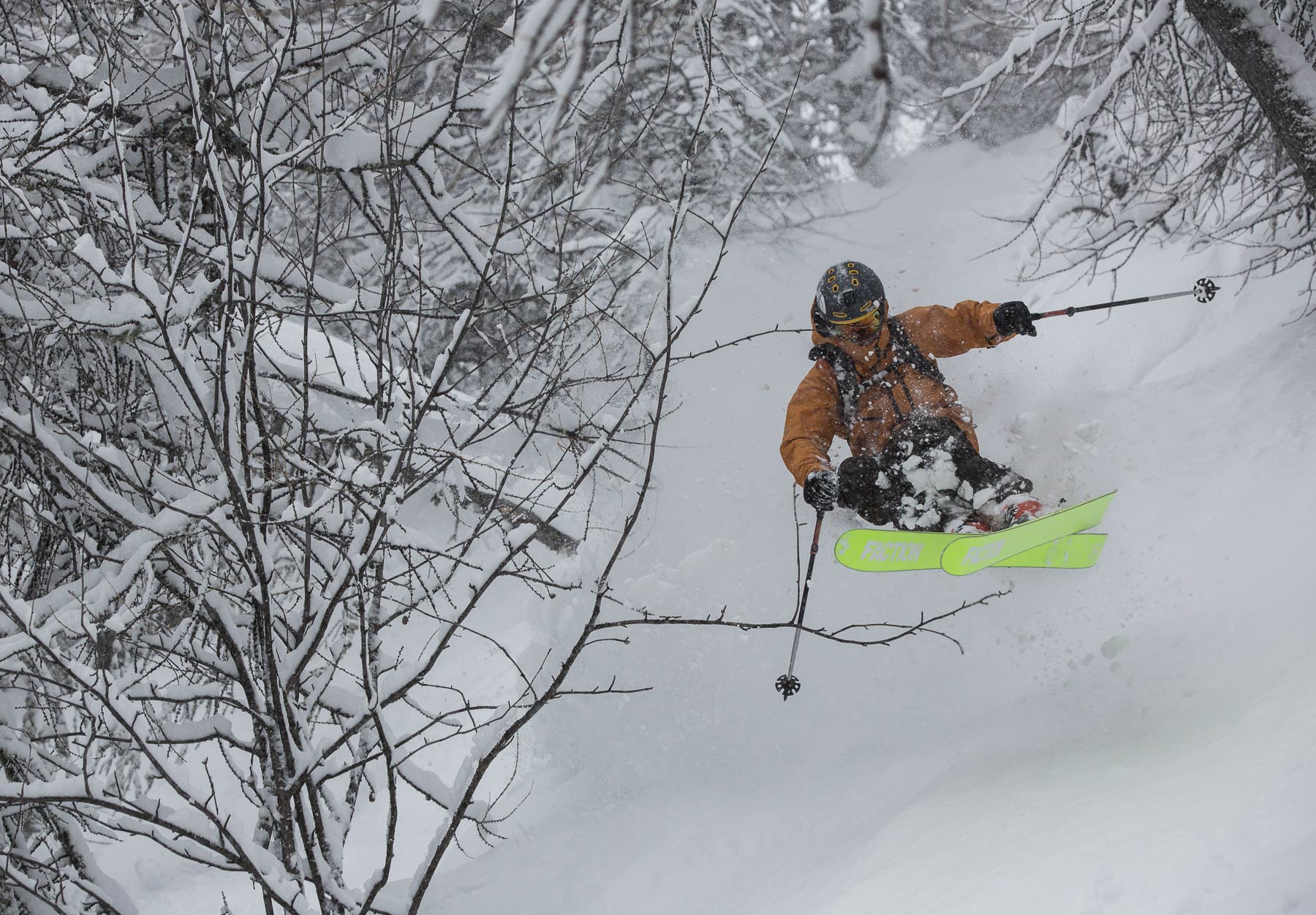 Impressive value
Many skiers assume that top-quality gear is going to cost them, so rather than make one large one-off payment, they opt to pay a lesser amount to hire each time they ski. However, if you're a keen skier, these costs can add up, and as your skiing improves, these costs will only grow, as advanced hire equipment often comes with an enhanced price tag! After just a few trips to the mountains, you can find yourself paying more to hire than you would have to buy your own pair of top-of-the-range skis. With fantastic online retailers such as Glisshop making it incredibly easy to find the best equipment at impressive prices, what are you waiting for?!
Opportunity for familiarisation
An added bonus of buying your own skis is that you will be able to really get to know them, using them year after year. This familiarisation will allow you to feel much more confident on the slopes and in turn will make it much easier to hone your skills. You don't even have to leave the country – simply head to your nearest dry ski slope or snow centre and save money on hire while enjoying your new purchase!
To shop a wide range of ski gear, head to glisshop.co.uk