The ski season isn't over!
Well, OK, it is 'mostly over' but as in that great film The Princess Bride, where Wesley is described as "mostly dead" and Miracle Max explains, "mostly dead is slightly alive," some heroic ski areas keep operating right through the spring.
So it is with the 2016-17 ski season, although 98% of the northern hemisphere's 6,000+ ski areas have closed for the season by April 30th, 100 or so are staying open right through May and June to the end of spring and the start of summer 2017.
Now, it's a mistake to think that these ski areas will be the same as summer skiing glacier resorts. Well, not a complete mistake – some like Hintertux and Zermatt do stay open all year round.
But others like Saas Fee, Tignes and Les 2 Alpes close in late April or early May and don't open again until summer in late June or early July for glacier skiing.
In fact the period from mid-May to mid-June is one of the quietest of the ski calendar as the hemisphere's ski season hasn't really got going either.
But there are still ski areas open. Here's where to head if you don't want to stop skiing or boarding just because everyone is telling you the season is over.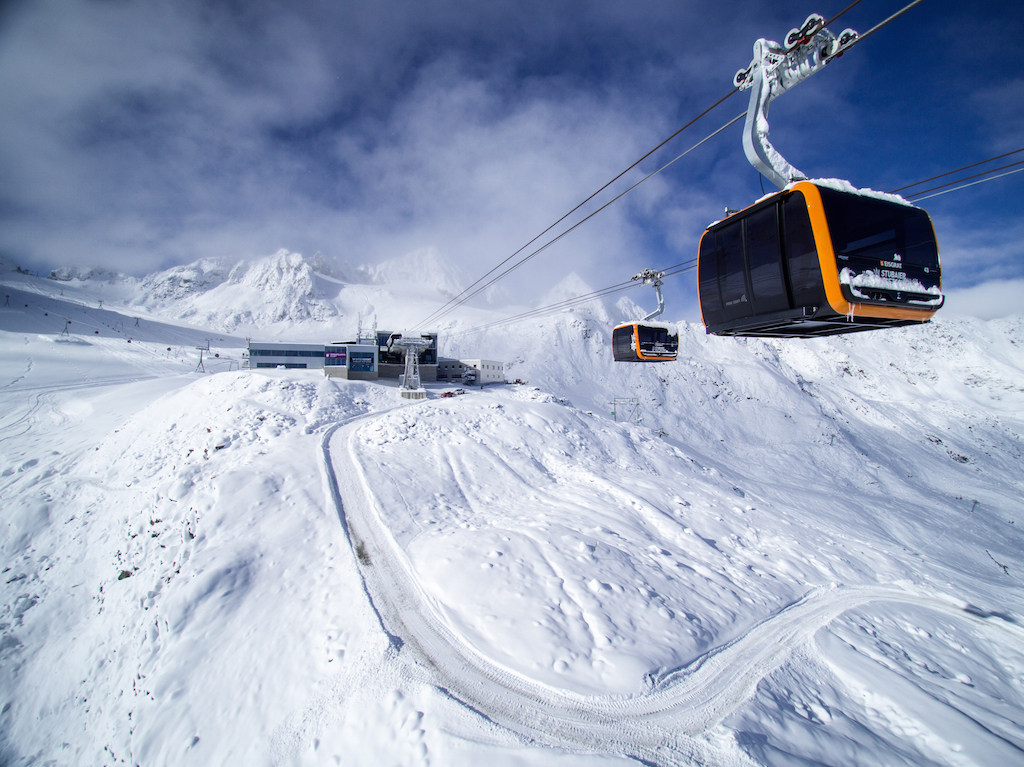 Stubai Glacier, Tirol, Austria
Austria's Stubai glacier is one of the easiest to reach from Innsbruck or Munich, one of Europe's best glacier areas and it has this season unveiled a fast, comfortable new €50m+ lift to whisk you up to its high altitude snowsure slopes. It has had another 35cm of snow this week and has a 2.2m base as we enter May so is looking good for the remainder of its long season to the end of June.
Other Austrian glacier ski areas also open in May and June in Austria: Hintertux, Kitzsteinhorn (pictured top in last week on April 2017), Kaunertal (at least to early June, may continue longer), Molltal – until May 7 then from mid-June.
Squaw Valley, California, USA
Squaw Valley has had a fairly exceptional ski season (as have all ski areas in California which has broken all time snowfall records this winter). The snow here is currently lying more than 22 feet (6.6 metres) deep and Squaw says it will stay open to July. In fact its CEO recently suggested it might just not close this year and keep skiing and boarding right through to the start of the 2017-18 ski season next November, there's so much snow… (and it still coming down as we head towards May).
Also open in North America include: Arapahoe Basin, Mammoth, Timberline, Whistler Blackcomb (Apart from a brief closure in late May/early June) – other areas may be open part of all of the two months.
Fonna Glacier, Norway
The Fonna (or 'Folgefonn' to give it its full name) glacier in Norway opens in spring each year, this year doing so on 28th April. Like Norway's other two late spring and summer skiing areas it is famous for its deep snow base and it generally takes road crews several weeks to dig through to the centre and then resort teams a few more weeks to dig out the ski lifts and make it ready for operations. The team at Fonna have reported snowfall last winter was below average But that heavy snowfall in April has bridged the gap.
Also open in June in Norway: Stryn Glacier, Galdhoppigen Glacier (both from early June).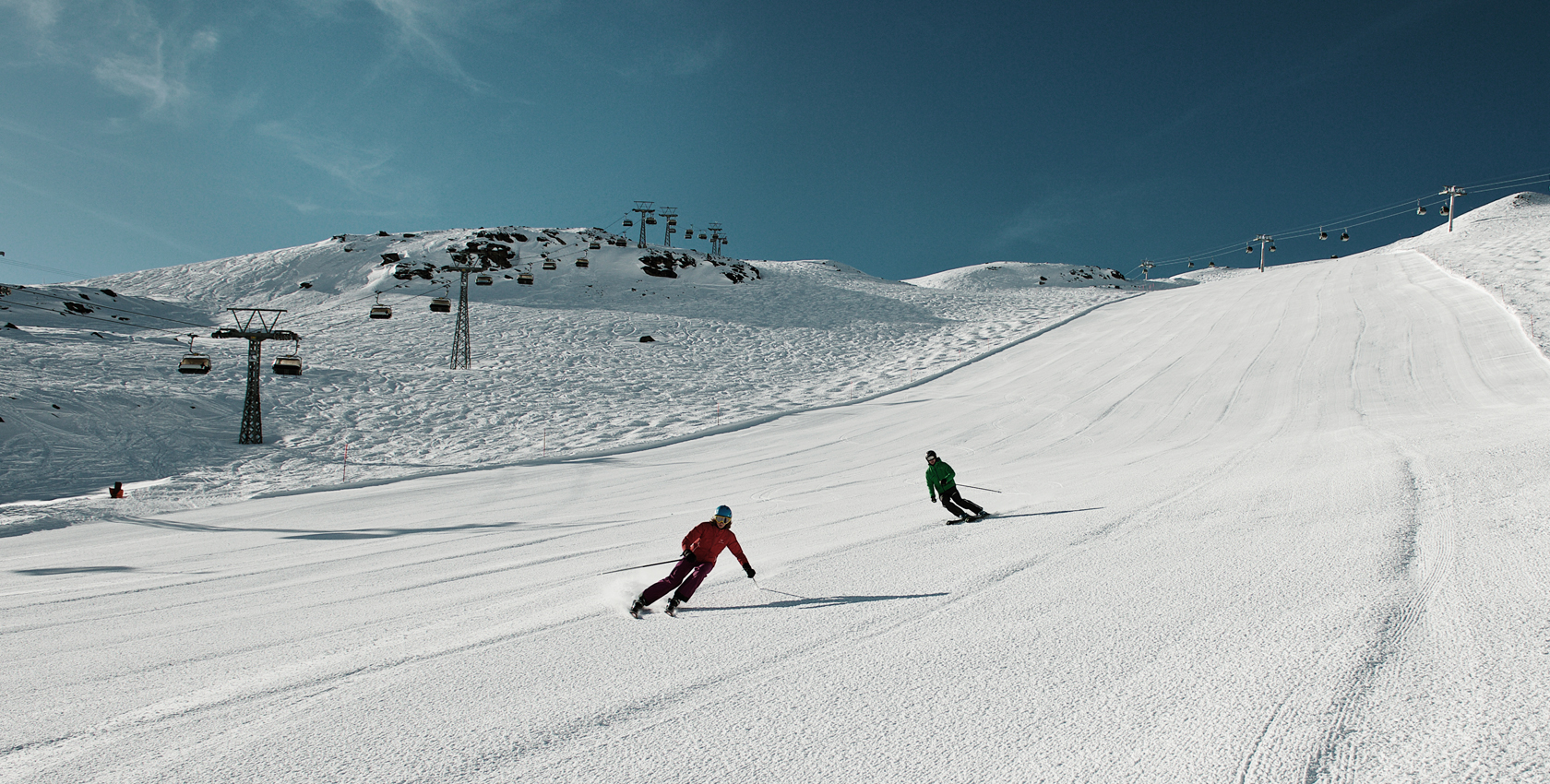 Zermatt, Switzerland
Europe's highest ski slopes are only open in from mid-spring to Autumn (not in the winter), when Zermatt, one of only two ski areas to try to open for snow sports 365 days a year, opens its highest drag lifts up to 3899m – about 70m higher than the highest winter lifts. The 800m or so of skiable vertical these open up is actually bigger than the vertical offered by ski resorts in the southern hemisphere during their winter.
Also open in Switzerland: Engelberg Titlis to 28 May.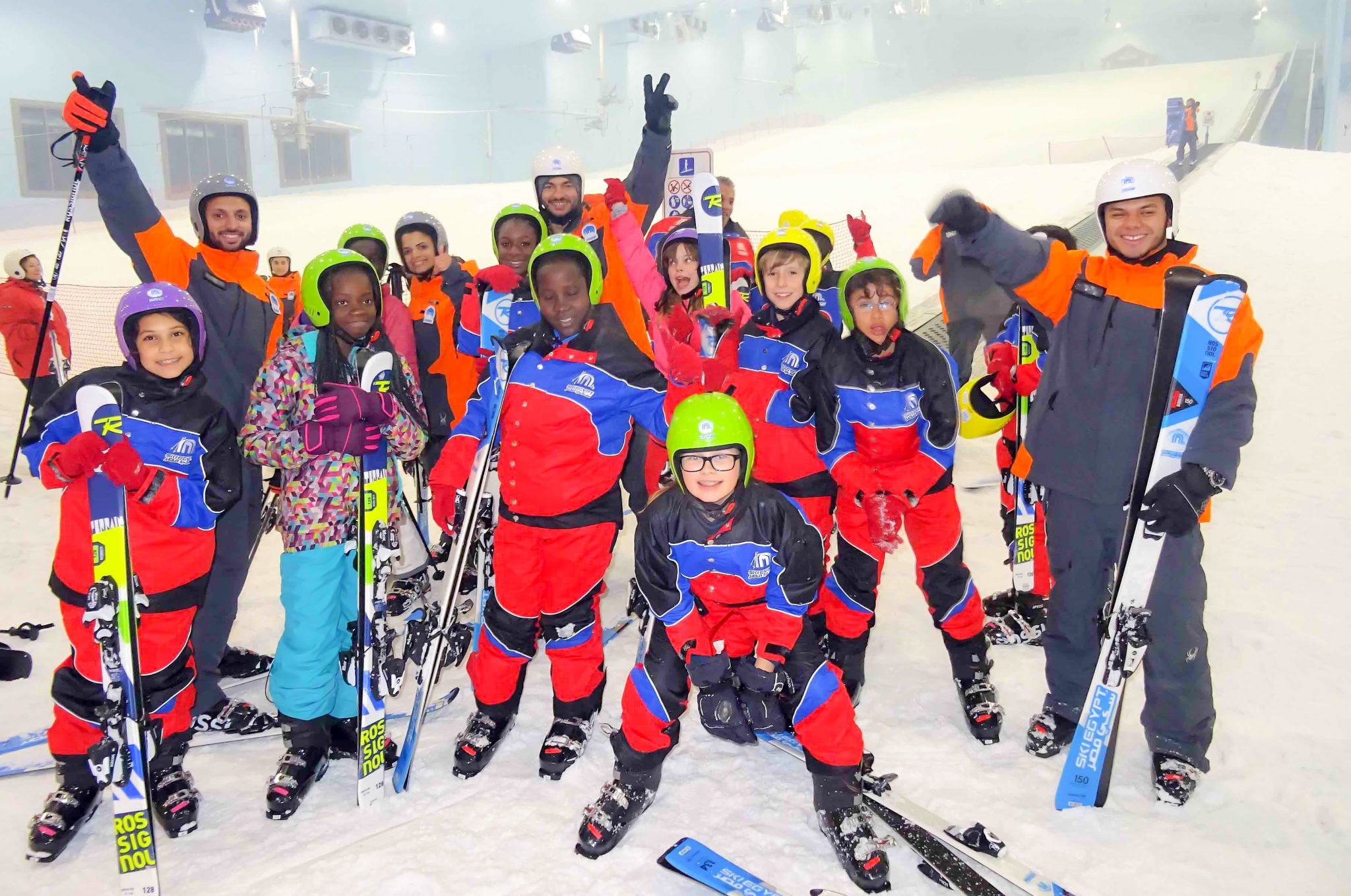 Cairo, Egypt
The new Ski Egypt indoor snow centre that opened in March has been created by the same company that gave us Ski Dubai more than a decade ago now. With a slope a little over 200m long it is not the longest in the world (although longer than all in the UK) with some centres in France and Germany now having indoor snow slopes more than 600m long. However skiing indoors on snow in Africa in May or June is quite something. Ski Egypt is the first indoor snow centre on the continent , the sixth continent to offer indoor snowsports year round. Meaning you can now ski every day of the year on every continent – well, except that the American indoor snow centre that's been built in New Jersey hasn't opened to the public yet.
Also Open: Around 60 indoor snow centres now operate year round in nearly 30 countries, including six in the UK.
Riksgransen, Sweden
The 'Spring skiing capital of the world' – located 200km north of the Arctic Circle in northern Sweden, doesn't attempt to open until the end of February each year as its too cold and dark at its northerly latitude to do so. The good news is that it stays open through May and June with better snow conditions, usually, than in the high mountains of the Alpine glaciers as conditions so far north remain closer to winter. The other good news is that there's 24 hour daylight here from Mid-May making the novelty of skiing under the midnight sun a possibility. Take the sleeper train up from Stockholm as they have been doing for more than a century or fly in to the nearby city of Kiruna.
See here for:
Enregistrer
Enregistrer
Enregistrer
Enregistrer
Enregistrer
Enregistrer
Enregistrer