It can be difficult to find a ski resort that has lots of character but which is also part of one of the world's biggest and best ski areas.
Even when you do work out a shortlist, you may find that characterful resort has become over-developed and expensive. It may also be a long way from anywhere, or the ski lifts lie on the outskirts of town, often a ski bus ride away.
But there are just a few resorts that tick all the boxes, and Samoëns in the French Alps is one of the best. Better still, it's only 75 minutes/80km from Geneva Airport.
The village dates back to the 12th century; the name Samoëns is based on a mediaeval expression meaning "the seven mountains", a reference to the peaks around the village. This is why the local people are known as "septimontains" (men) and "septimontaines" (women).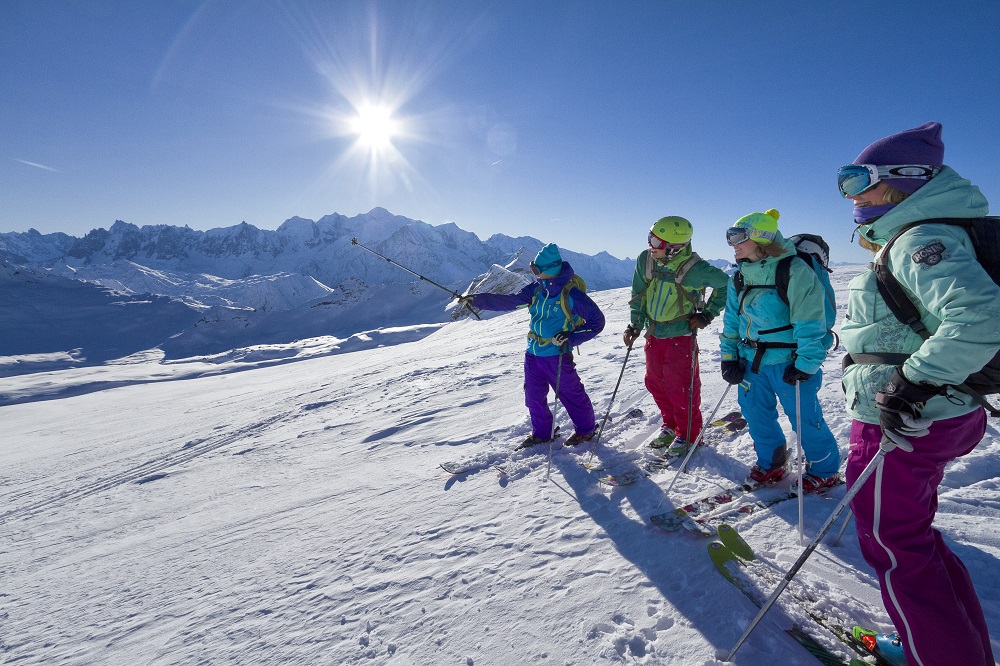 Oozing with French ambience, Samoëns just gets better and better season after season with ever-better facilities and an ever-longer list of activities and services to try, but built on that authentic village base and its great location close to Geneva and with a convenient gondola lift to whisk you up into one of the world's best ski regions.
The Grand Massif
Samoëns lies on one side of the Grand Massif ski area, one of the world's biggest, spread over around 40,000 hectares with just under 150 runs to choose from and endless freeriding opportunities. A modern gondola lift provides a direct connection from the heart of the village to the ski slopes.
There's terrain for all ability levels including 114 blue and red grade intermediate trails to choose from, one of which is the famed Cascades descent, one of the world's longest at 14km. There are also 14 black slopes for experienced skiers and a great terrain park.
As well as being one of the biggest, the Grand Massif is one of the snowiest; thanks to its proximity to the Mont Blanc massif, it has one of the best snow records in the Alps.
Off The Slopes in Samoëns
Samoëns is not one of the liveliest for après-ski, but it does boast an eclectic selection of cafés, restaurants and bars with plenty of high-quality establishments to choose from on your ski holiday week, many of them with a lively, buzzing atmosphere.
There's also plenty to do besides ski or board in and around the village. Still in the great outdoors, there are toboggan runs, sleigh rides, dog sledding, snowshoeing, ice climbing and snowmobiling, or you can even get up in the air for some paragliding or ballooning.
In terms of indoor attractions, there's bowling, an ice rink, a leisure centre, an eco-museum and a cinema.
New for this winter is the chance to try out the all-new E-Fat Bike, an electric-powered mountain bike with over-sized tyres for great grip and comfort on the snow and anywhere else "off-road". The E-Fat Bikes are operated by Samoëns-based "Mountain Spirit", who organise a whole range of fun activities on them including night outings, downhill courses and endurance raids. You can also follow the route of the local Le Giffre river, or ride up in the evening to the Bostan mountain hut for a meal. E-Fat Biking is available to everyone aged 14 or older and is just one more reason to visit Samoëns this winter! mountainspirit-sports.com samoens.com
Enregistrer