Skiing, like other sports, can be demanding on your body and also like any other sport, it's new and you are in a very different environment, so staying safe on your Ski Holiday is really important.
To limit your chance of any injuries or aches and pains each night, and to help you get maximum pleasure from the sport, it is recommended that you prepare your body in advance of the holiday. Try and start at least 6 weeks before the beginning of your holiday and you'll notice a big difference.
If you're not keen on the gym, then even going for a brisk walk will give you a good cardiovascular workout. Think about using the stairs instead of escalators and up your level of exercise any way you can. Try whenever possible to get yourself a little bit out of breath.
Activities such as cycling, running, rowing or stepping for 20 minutes three times a week will provide a solid base.
CSPC's physios have put together a top of 10 tips to ensure we are all fully prepared for our ski holiday and stay injury free in the snow on your ski holiday
> simple injury prevention exercises
20 Ways To Staying Safe on your Ski Holiday
So here goes with our (as) quick (as it can be) checklist of what to be wary of before you leave home and should be prepared for before you even arrive on the slopes…
1: Don't Scrimp On Your Ski Travel Insurance
Eleanor Armstrong, a senior associate in the travel team at BL Claims Solicitors don't recommend that "Serious skiing injuries are rare but they do happen – and the financial cost for those who are uninsured or under-insured can be significant." Examples  BL Claims Solicitors give are a helicopter trip to hospital could cost between £2,000 and £5,000, while repatriation from Europe with an injury such as a broken leg can rack up fees in excess of £10,000.
"The most important thing is to check the cover levels and small print to check the policy is right for you. It should include cover for any sports you're planning on – heli-skiing, skidoo and tobogganing can lead to uninsured injury as travellers may not realise they need specific cover for these activities," says Eleanor, above, who also has the following top five tips for skiers:
* Be aware that many insurers require skiers to wear a helmet – so check carefully to see if this is a requirement. Some ski schools require children to wear helmets before they can take part in lessons.
* Don't rely just on the European Health Insurance Card (EHIC) the old E111. This is not a viable alternative for travel insurance for a ski break, where the risks are considerably higher than a normal sunshine holiday.
* Check local ski rules. Insurers can withdraw cover if you have an accident when in breach of local rules or authoritative advice.
* Watch your alcohol intake during the day and at the apres ski. Drinking at high altitude can make you feel drunk more quickly than usual – and you may not be covered when under the influence.
* If you are involved in an accident on piste, you are obliged under the International Ski Federation's Rules of Conduct to exchange details with the other party. It is helpful to keep details of your insurance policy with you, including the policy number and the number for its medical assistance team.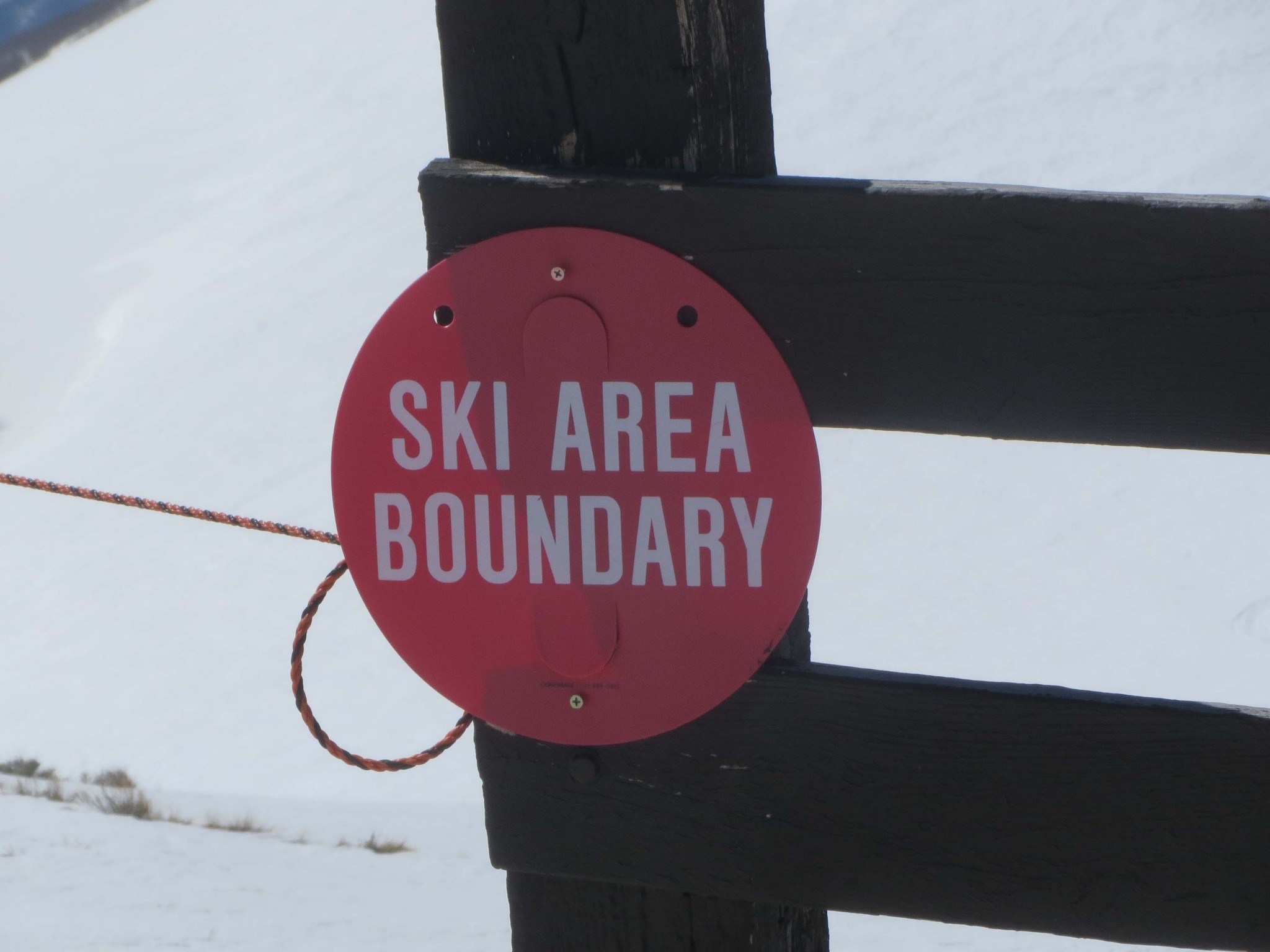 2. Be Safety Aware On The Ski Slopes
It's time to move on to the advice of international personal injury experts at law firm Irwin Mitchell who give us their top tips for a safe holiday on the slopes this season. They've even created an online interactive game where you can test your ski slope safety awareness.
"On holiday, we're more likely to try extreme sports and sometimes sport is the object of our trips, such as a skiing holiday. While skiing is great fun for all the family, accidents are likely in such a sport and can be very serious," says Demetrius Danas, a partner and expert international personal injury lawyer with Irwin Mitchell, who adds:
"We have represented many holiday-goers who have suffered life-changing injuries after a skiing accident and have had to take substantial time off work, which can affect their finances and quality of life.  We provide them with legal advice and support through their rehabilitation but many of these injuries could and should have been avoided."
Irwin Mitchell's top tips for safe winter sports are as follows:
Avoid ill-fitting skiwear
When hiring ski equipment, it is important to check that it fits properly and is in good condition. Damaged or ill-fitting equipment will not give you the same protection as good fitting gear.
An attendant is often on hand to oversee skiers getting on and off the ski lift, but it is important to make sure you take control of your own safety. Always ensure that the bar is completely lowered and keep your skis out of the way of the mechanism while riding.
Fog or snowfall can, without warning, make it extremely difficult to see ahead of you. If visibility is poor consider whether it is safe to continue skiing. Trees, sudden drops and other skiers all pose significant threats if you are on a slope in bad weather, however familiar you may be with it.
If you are new to skiing, you may not be aware how physically tiring it can be. Lessen your susceptibility to common aches and strains by getting into a regular fitness regime before your trip and eating a high-protein diet for energy.
Skiing at high speed can increase the likelihood of an accident. Always ski at a safe speed for you and those around you, and check whether any of the slopes in the resort have a speed limit.
Travel with a partner – off-piste
Always consider skiing with another person. Skiing alone makes it incredibly difficult to raise an alarm should you get into any sort of difficulty.
Look for icy patches on the slopes
When the snow compacts, icy patches can easily form on slopes, creating a much higher falling hazard. Pay attention to weather warnings and consider avoiding icy slopes if you are not confident skiing on ice.
Beware of unmarked trails
If you choose to ski on an unmarked trail, you are putting yourself in danger of becoming lost or injured in an unexpected avalanche or fall. Safe routes are marked for a reason and your insurer may not cover you if an accident takes place out of resort boundaries.
If this winter is your first time on the slopes, make sure to book some skiing lessons in before you head down the slopes to minimise the likelihood of an accident. If you haven't been skiing for a long period of time, it's also worth getting refresher lessons so you're as comfortable as possible on the slopes.
3. Be Safe Off the Ski Slopes as Well As On The Piste
Five-time Olympic skier Graham Bell's top tips for a safe trip this winter:
Besides your correct ski travel insurance, remember to take your free European Health Insurance Card (EHIC) along with you, for necessary treatment at public hospitals in Europe.
Get fit for the slopes by doing ski-specific exercises that work the quads, glutes, and core. Try to include balance and co-ordination into your work-out.
If you're a first time skier, make sure you pick a resort that is suitable and will help you to progress. Look for lots of blue runs, and a beginners' area close to town.
Use the right equipment including a properly fitting helmet
When you're on the slopes make sure you are using appropriate safety equipment, and familiarise yourself with the International Ski Federation guidelines so that you don't put yourself at risk of a collision.
Don't forget the sunscreen! You can burn in the mountains even in the middle of winter because of the reflection from the snow.
Make sure you've got appropriate footwear for use off the slopes, or get yourself a pair of rubber snow grips to put over your shoes.
Keep in mind that alcohol and winter sports don't mix. The effects of alcohol are multiplied at altitude, so save it for the après-ski.
ABTA has more advice for people heading on a winter sports holiday at www.abta.com/wintersports
The FCO have a 'Travel Aware' travel safety campaign, which aims to advise all British nationals travelling abroad, encourage responsible travel and reduce preventable consular cases.
4. Protect Your Ski Gear
One in eight people (14%) have had their ski or snowboard equipment stolen or lost whilst on holiday, according to the Ski Club of Great Britain (Ski Club), which, incidentally, provide just the comprehensive winter sports insurance the organisations above are warning you ought to be taking out.
Ski Club's research shows that despite the expense of buying gear, ski and snowboarders could be considered complacent when protecting their equipment, with 61% making no attempt to mark or identify their kit.
A survey the club carried out found that over a quarter (28%) do not take security precautions when leaving their skis or snowboard unattended, for example whilst enjoying lunch or après ski. Only one in 20 (4%) use secure facilities to store their equipment, meaning the majority of equipment is an easy target for thieves.
Ski Club of Great Britain offers eight tips to help prevent theft and its distressing consequences:
* Mark your equipment with your details – initials, phone number, or the hotel/chalet you are staying at. This will make sure your equipment is recognisable, and if lost, can be easily returned to you.
* Take a picture or keep a record of any serial number on skis and snowboards so that items can easily be reported to the police, and returned if they are found.
* Where possible, use secure ski lockers or boot rooms in hotels and other accommodation.
* If there are no secure storage options, swap one of your skis with a partner and separate the odd pairs far away from each other.
* Take a picture or make a note of where you left your equipment. Place any ski poles over your skis to prevent an accidental mix-up with other skiers and to make it harder for poles to be stolen.
* If you hire your equipment, take a picture or note the serial number of the skis or the number on the hire shop bar code sticker.
* Investing in good quality ski and snowboard locks can help deter thieves.
The Ski Club also advises that in case the worst does happen remember to keep proof of purchase or rental receipt of your equipment as it is usually needed when making a claim.
5: If You Self Drive, Be Ready For Real Winter
iCarhireinsurance.com, who tell us they are, "the leading provider of stand-alone car hire excess insurance," point out that if you rent a car from the airport to resort it is It is your responsibility, not the rental company's, to ensure that the hire car is equipped for the wintery conditions they are driving in.
Winter tyres, for instance, are mandatory in Germany and Austria (where driving without winter tyres between the start of November and mid-April can lead to a fine of around €5,000), while they are 'recommended' in Switzerland, Andorra, Bulgaria, and Italy, however vehicles which are not equipped to travel through snow, and which impede traffic, may be fined.  In France, winter tyres are not mandatory but in snowy conditions special signs can indicate that they should be used. (Source: AA and RAC)
Car hire companies offer a 'winterisation' charge which includes the price of winter tyres and/or snow chains, and can normally only be paid for at the rental desk.
When they did a little research iCarhireinsurance.com found the average 'winterisation' fee across the six destinations was £43, but travellers could pay up to £95 in Barcelona with Avis, falling to a more reasonable £49 if hiring from Europcar in Grenoble and down to £19 in Sofia, hiring from Sixt.
"Many travellers do not realise that the onus is on the driver, not the hire company, to know the rules and regulations of the country they're hiring in," said Ernesto Suarez, CEO and founder of iCarhireinsurance.com.  "Police roadblocks near to ski resorts are common in the Alps, for instance, and police will refuse entry to a car without chains if it's a designated 'snow chain' area.  The driver may also have to pay a fine."
How To Protect Your Skin During Winter
When the cold weather first arrives and the temperatures drop, our skin needs protection. It's important to stay hydrated and protected during colder weather.  We always remember to protect our skin when we're at the beach, but tend to forget this when we hit the slopes.
However, in addition of the cold, when you're at higher altitude the sun's UV rays are less filtered and reflection from the snow intensified. So what's the best way to effectively protect your skin against cold and sun during winter ? Here are a few simple things to incorporate into your routine !
Moisturise when skiing
During winter, your skin needs are not the same. Face, lips and hands are seriously challenged. Even wrapped up from head to toe your skin is still exposed to cold and UV rays and might get dry and chapped. To prevent your skin from getting red and dehydrated due to the changing temperature, stay hydrated !
Practical ways to protect your skin during winter : Use a richer moisturizer and nourishing skin care product than you do in warmer seasons and apply generously morning and night. Do not forget to use hand lotion – because our hands are protected by gloves we often forget that they also suffer from the cold and the dry mountain air. They need help too to avoid becoming dry and cracked.
Drink more whilst skiing
You need to keep your skin hydrated from the inside as well as the outside. So ensure you drink more at a higher altitude compared to what you would normally drink. Humidity is lower at higher altitudes so it is important to drink enough water. Add at least one extra litre to your daily intake.
Use sunscreen when skiing
This seems as an obvious piece of advice but cold tends to make us forget the sun's intensity. It reflects off the snow and sends back more of the ultraviolet rays and is more aggressive than at the beach. To prevent sunburn just protect your skin with a suitable sun cream. In the mountains opt for a 50+ sun cream index. Apply sunscreen half an hour before you go outside and reapply frequently, approximately every 2 hours, if you spend the entire day on the slopes.
Sun attacks your skin even when it's cloudy, so you still need to protect your skin from sunburn on cloudy days. Another essential : always have a lip balm to prevent chapped lips.
Enregistrer
Enregistrer
Enregistrer