Former Olympic ski racer turned Ski Sunday presenter Chemmy Alcott decided to begin the first week of her 40s a little differently to most people …by wearing the rubbish she created in a stylish plastic bag ensemble.
This was no strange early midlife crisis though, Chemmy was challenged to wear her rubbish for a week by circular skiwear company EcoSki in a bid to highlight the amount we send to landfill and the impact of that on climate change.
"I was surprised by how much waste I generate. I made conscious decisions to waste very little last week — no Amazon purchases with all the packaging that comes with it — taking reusable water bottles and coffee cups everywhere. We can do so much better. It's been so hot in London, I spent time explaining to places that were handing out cold drinks in plastic cups what our EcoSki mission was, trying to get people to change," said mum-of-three Chemmy, who turned 40 on 10 July.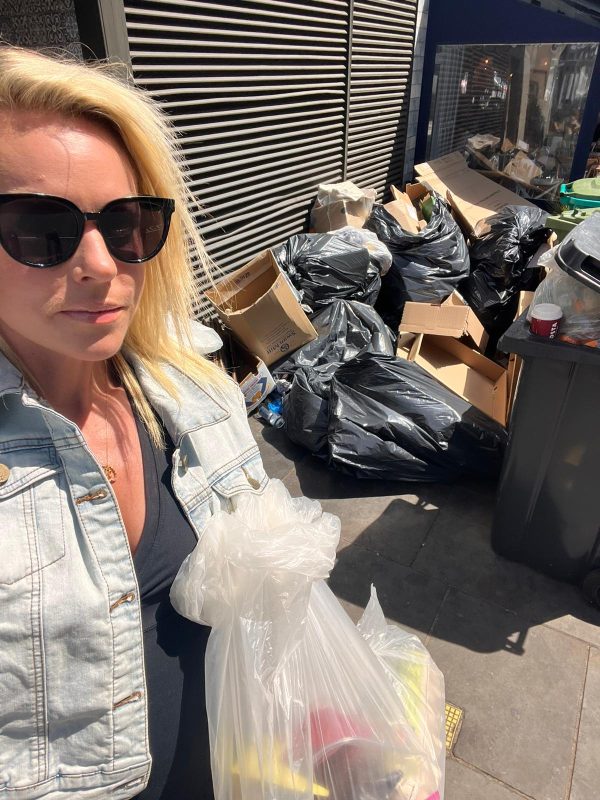 The average Briton throws away 400kg of rubbish each year — seven times their own bodyweight, and only 45% of our rubbish is recycled.
Chemmy went to kids picnics, paddleboarding, did some yoga, to a red carpet event, to the Houses of Parliament…all the while trying to educate people, actively making eye contact with people on buses and tubes and explaining the mission.
On the final day she weighed it all and found her rubbish at the end of the week was 4.5kg, 100 grammes more than one of her 4.4kg race skis.
"When we shop we try to do as much as we can to reduce how much will eventually end up in landfill or recycling, but as a family of four, with my two young sons, we do generate rubbish," said Chemmy, who is an ambassador for EcoSki.
EcoSki aims to help consumers make more sustainable choices by offering rental, repair and re-sale of new and preloved ski kit as well as solutions for end-of-life. The company also sells new items from a carefully curated selection of brands who manufacturer with the highest environmental and social standards.
"I've spent much of my life in the mountains, the impact of climate change in the world I know and love is very black and white – we see it more than anyone else with changing weather patterns, extreme events and changes to the snow levels," Chemmy concluded.