A few years ago, the big tour operators tried to outdo each other by offering more and more exotic ski destinations with countries like Russia, Turkey and South Korea being offered. Thankfully there are still companies trying to entice us to interesting new options like Iran (Google Mountain Heaven) and there are ever more options to ski in Japan, but the big operators have reined in their ambitions a little.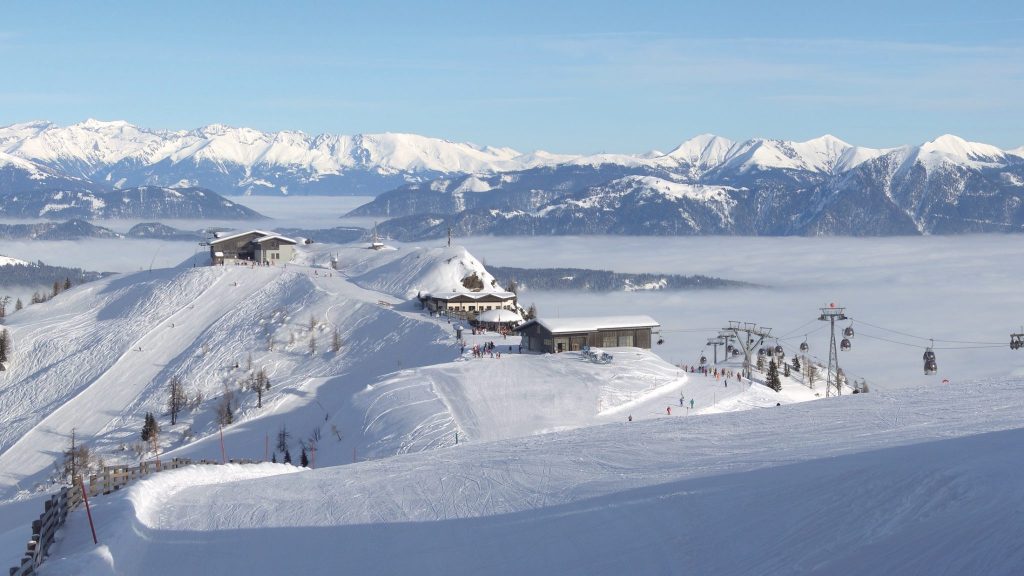 Instead, where companies are looking for new destinations they're tending to look closer to home, and it can be quite difficult to find new options in the Alps. But Crystal have managed to find somewhere new to the UK market in Austria for this winter in the shape of Nassfeld, the largest resort in the country's south-eastern region of Carinthia, down by the Italian and Slovenian borders.
Scenic and sunny, Nassfeld has a wide range of intermediate slopes, along with a selection of mountain huts and restaurants. Unusually structured, Nassfeld itself as well as neighbouring Sonnleiten are in fact mid-mountain lift bases, with accommodation, while there's more down in the valley village of Tröpolach at the bottom of the access gondola.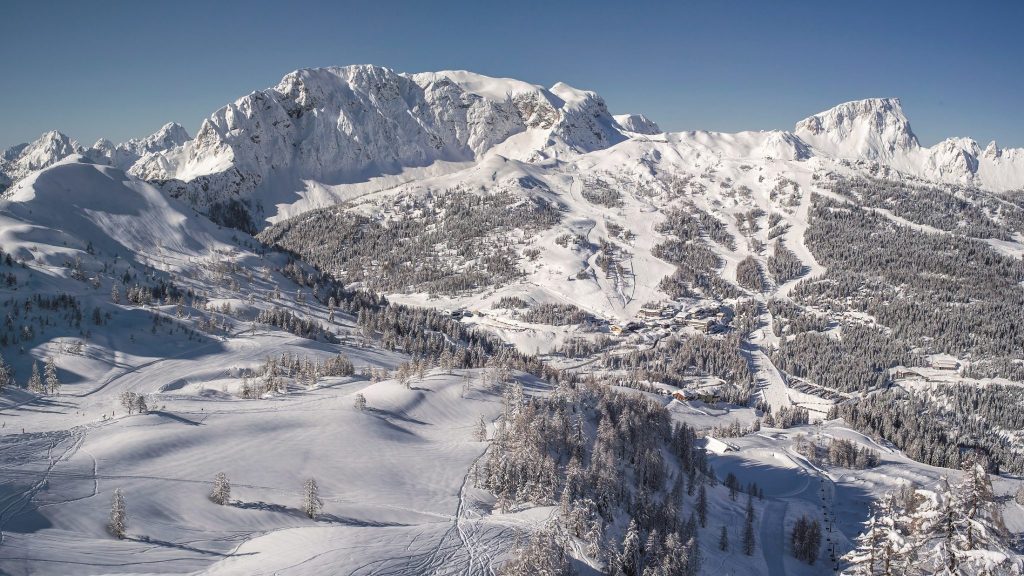 A two-stage gondola gives access to the Madritsche mid station at 1,920m where there are also nursery slopes and amenities. Lifts serve slopes below Trogkofel and the higher peak of Gartnerkofel at 2,195m.
In addition to the mainly blue and red runs, there are some black pistes and access to ski routes.
For freestylers there's a half pipe, fun park and race course with automatically recorded videos. "Nice Surprise" information boards guide guests to these attractions, and there's also free wi-fi across the resort.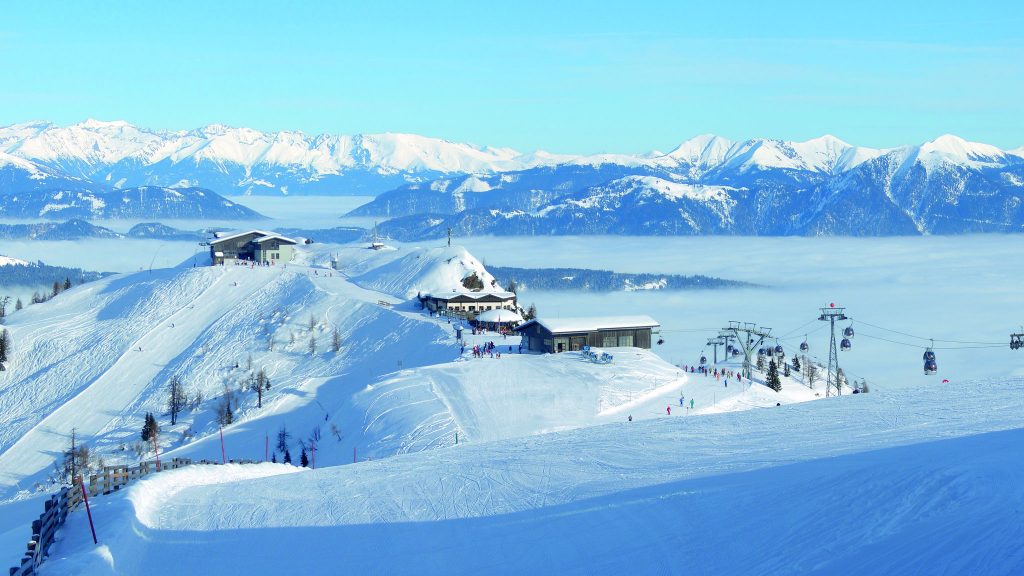 Away from the mountain, the area offers 80km of cross-country trails, snowshoeing and horse-drawn sleigh rides.  crystalski.co.uk