There have been huge snowfalls across Europe in the first half of November. The Alps have been particularly blessed with up to 1.5 metres (five feet) of snow but there have also been good snowfalls in the Dolomites, Pyrenees and Scandinavia too.
The results is the best start to the season this century (The last season widely agreed to have started anything like as well is widely agreed to be 1999-2000) and lots of resorts opening early – some big names including Kitzbuhel, Arosa, Engelberg, Geilo, Killington, Obergurgl, Ruka, Saas Fee, Solden and Zermatt are among those already open, others, including Are in Sweden above, will open early this weekend.
The extra good news it still more big snowfalls are forecast for the rest of November.
Chamonix, France
After over 1 metre of snow in the valley and 1.5m at the Grands Montets, the lifts will open partially this weekend with a special rate of 28€. The lifts will also open the weekend of 26th and 27th November and then non-stop from 3rd December.
Verbier, Switzerland
Ski slopes opened last Friday, 11 November above Verbier, and they'll re-open each weekend until the start of the main season. The Lac des Vaux sector was first to open but the famous Swiss resort promises the rest of the area will open gradually, snow conditions permitting.
Cortina, Italy
The Dolomites too have been seeing some great early season snow cover and cold weather enough for snowmaking systems to operate night and day. Cortina d'Ampezzo is among the areas on the huge Dolomiti Superski pass to be opening early, this weekend, with slopes at two of its three mountain sectors opening early.
Hemsedal, Norway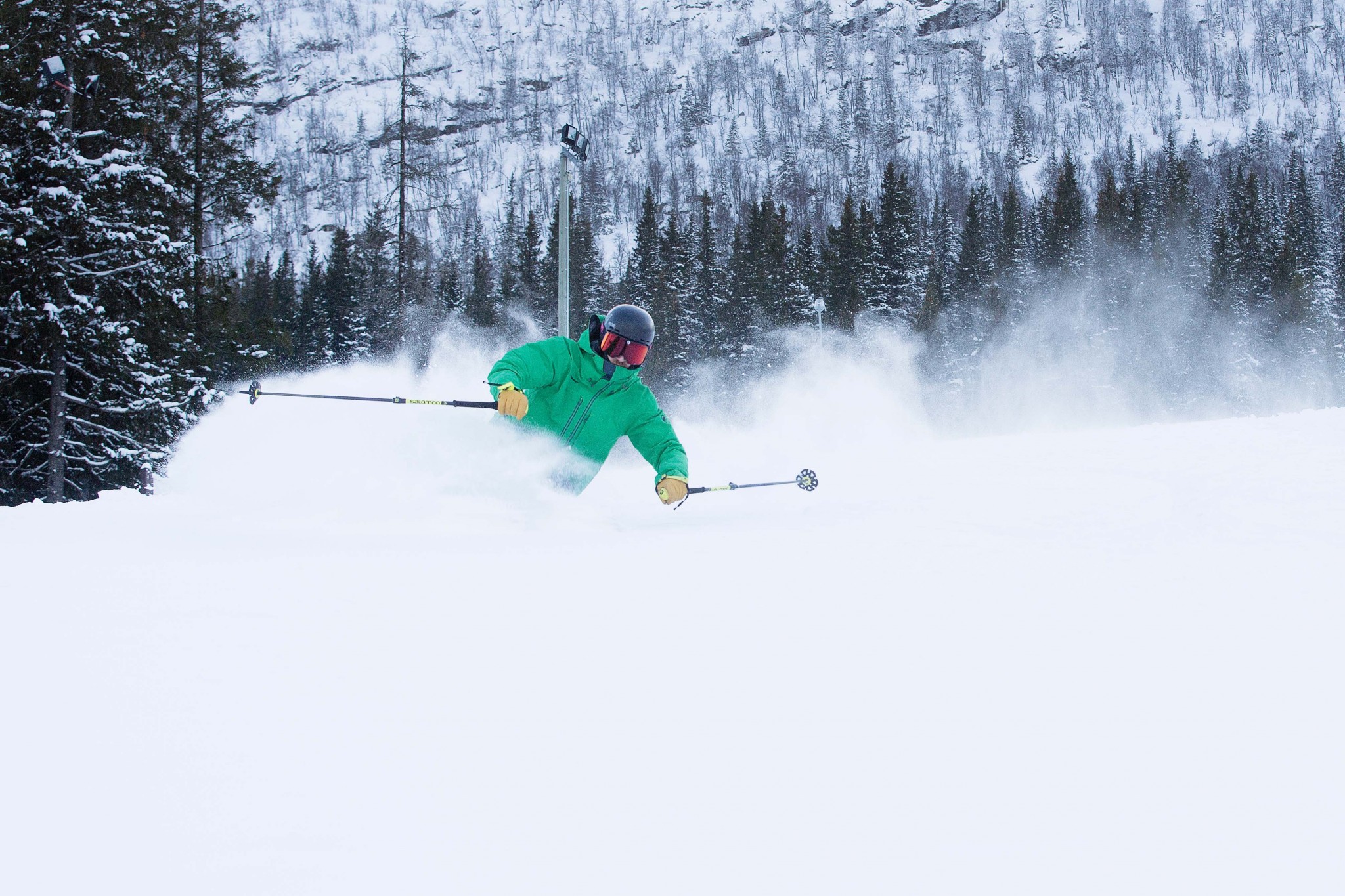 Scandinavia too is having a snowy start to the season, Ruka in Lapland opened a month ago now and Geilo in Norway even earlier using snow recycled from last season. The World cup ski tour has also been in Levi allowing Britain's Dave Ryding to secure our best result in a decade with sixth place in the slalom. Hemsedal opened a week ago with lots of fresh powder, as pictured above, and excited Noirwegians.
Mammoth, USA
It's been a challenging pre-season in the US with ski areas that normally open early in October or early-November finding it hard to make enough snow to do so, only Arapahoe basin in Colorado managed to open before Halloween with others putting their opening dates back. Mammoth in California which is famed for its long, reliable snow season, normally, which has lasted right through to July and August some years, has managed to open with top to bottom skiing and a base of 15cm/6 inches in resort, 90cm/3 feet up top.
La Clusaz, France
Lake Annecy Ski Resorts is opening the La Balme sector above La Clusaz this weekend (19-20 November). Four lifts will be open between 9am and 4pm with reduced price day passes of Adult 25€ / Junior 20€ / under 5 FREE. Several mountain restaurants will also open.
Madonna di Campiglio, Italy
Another of Italy's best ski areas opens this Saturday. Madonna di Campiglio says 10km of slopes will be open. This sunrise picture was snapped this morning (17th November).
Sunshine, Banff, Canada
Thing are not so rosy across the Atlantic but it's a mixed picture. Revelstoke in BC, Canada had had more than two metres of snowfall by the end of October, double the average, and sunshine near Banff had its earliest opening in 30 years on 3rd November with more than 60cm/2 feet of all natural snow lying, BUT despite this snow it has been warm and the FIS has decided to cancel planned downhill racing at Lake Louise. Still Sunshine is still going strong with almost everything open and an ever deeper base.
Alpe d'Huez, France
Thanks to recent snowfall and efficient slope preparation, Alpe d'Huez grand domaine Ski opened part of its ski area last weekend, three weeks in advance of the planned date. It will re-open this weekend 19-20 November and 26–27 November. Three slopes will be open covering more than 5 km between 2,700m and 1,800m, totalling a height difference of 900m.
Francois Badjily, Director of the Tourist Office says: "The snow conditions are excellent. It's rare that we have such great conditions in order to open as early as this."
Grindelwald, Switzerland
Grindelwald and Wengen in the Swiss Jungfrau will open some of their shared ski area this weekend following the recent snowfall in the Bernese Oberland. The Grindelwald-Wengen area will now be open for weekends throughout November and December until officially opening on Saturday 17th December.
Enregistrer