The Wanda Group, which last year opened the world's biggest indoor snow centre yet at Harbin, has announced it will open two more major indoor snow facilities next year.
Construction is currently well underway on new indoor snow centres at Guangzhou (pictured above) and at Wuxi.
The new centre at Guangzhou, located in the south of China not far from Hong Kong, and which is rapidly emerging in the city's Huadu District, will be about 5% smaller than Harbin with 75,000 square meters of skiable area (making it the world's second largest by indoor snow area) and a slightly smaller 460m long main slope and 66-metre vertical drop. It will have a capacity of 3,000 skiers at a time.
Wuxi will be smaller with a 17,500m2 indoor snow area offering a mixture of snow sports and snow play activities.
The indoor centre at Harbin (pictured top) has a massive 80,000-square-metres of indoor snow, the largest area in the world by some distance, although existing centres in France, Germany and The Netherlands have longer main slopes than the longest slope in Harbin.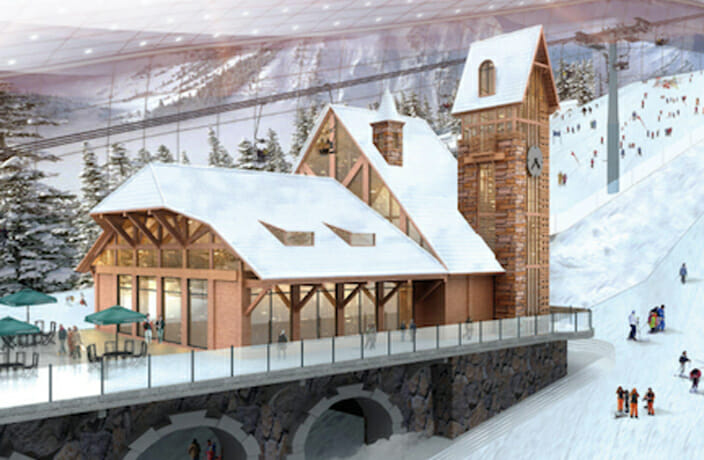 Harbin is also unusual for indoor snow centres in that it warmer here indoors in winter than the outdoor temperature in the cold Northeast of China.
However snow and cold weather is definitely not the norm in Guangzhou, known as "the City of Flowers" where the huge Guangzhou Wanda Mall is set to open in June 2019.