Tips for choosing the right moment to commit
Booking a ski holiday well in advance means the world is your oyster in terms of which accommodation and flights you can choose from. It may sound obvious, but committing 9 to 12 months in advance of travelling means you can secure exactly what you really want, down to the smallest detail. As the months pass, and you get closer to the departure date, choice becomes more and more limited, meaning you may need to depart from a second choice airport, or stay in accommodation you have not shortlisted.
For the ski season 2023/2024, Iglu Ski have the biggest range of holidays on the market. Their remit is to find the perfect holiday for your individual party needs, be it a cosy chalet, a mountain-view hotel room, a decent single room or a ski-in/ski-out apartment. It goes without saying that in particular large groups and solo skiers should book early to secure their ideal accommodation.
The ski industry currently offers many different types of accommodation. Iglu Ski can give unbiased advice as to whether a hotel, a chalet or an apartment would suit, together with tips on local supermarkets, restaurants and facilities. Iglu Ski can offer both a package or accommodation only, working with each and every skier's requirements.
It is true that following Brexit, there are fewer catered chalets to choose from, and this is the first type of accommodation to be snapped up, especially for groups seeking to take over an entire property. Of course a catered chalet includes most food and some drinks, often with live-in staff to take care of guests, so this type of stay makes not only for complete relaxation but also great value for money and easy budgeting.
All-inclusive packages, from Club Med for example, also sell early, as they have a multitude of inclusions and ensure your holiday budget is clear from the outset.
You may want a very specific bedroom, either at the top of the property on the 5th floor in the Hotel & Spa Le Savoie in Val d'Isère, or a slope and village view at the Rila in Borovets for example.
For groups with a variety of needs, early booking is essential. Iglu Ski partner with Disability Snowsport UK to enable all adults and children to get on the slopes and have great fun, make friends and gain confidence. If your party includes disabled skiers, then book ahead to ensure their needs are met, alongside the requests of the rest of the party.
Further north in Lapland, trips always sell early, especially if a visit to the frozen winter wonderland includes a private meeting with Santa Claus.
10 Top Tips for booking early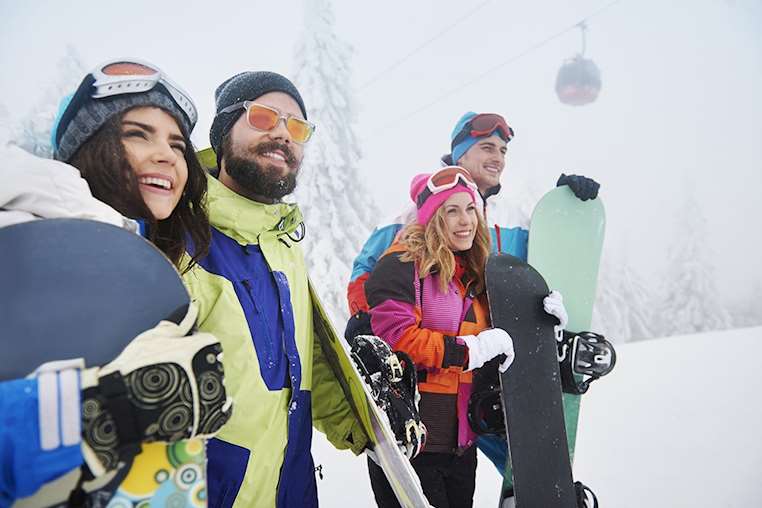 There are fewer catered chalets available now than before Brexit, due to changes in regulations regarding staff, however if this is your ideal type of accommodation, with a cosy vibe, meals included and staff on hand, then act early to secure the chalet of your choice. Chalets range from the traditional and rustic, to the ultra-modern, to those that include hot tubs and saunas, or designed with floor-to-ceiling windows to appreciate the snowy mountain peaks just outside. You can find 2 or 3 chalets together in one building complex, which are ideal for several families who wish to travel together, but maintain some independence. The warm and cosy wooden exteriors and interiors make the ski chalet a very popular choice, and booking early is essential. Check individual chalet descriptions for information about which meals and drinks are included free of charge.
The ski season peaks at Christmas, New Year, February half term and Easter, when Europe-wide schools are off. This makes for a fun vibe in resort, with seasonal activities, lights and festivals. All in all this means that early booking is essential for those looking to go away at peak times. The practice of many skiers is to make a booking for the next season as soon as they are home from a trip. This helps in retaining all the learnings from room arrangements and requirements from one season to the next. If Christmas Day and New Year's Day fall midweek, avoiding weekends, demand is even higher, as you are well settled in before the big days arrive. An earlier Easter will also attract a lot of interest with lower temperatures and good snow.
Particularly recommended for families looking for good value, especially at peak times, look no further than a Club Med property. Club Med celebrated 65 years in the mountains in 2022, and their ethos was and remains, to offer exceptional all-inclusive holidays. Those who choose a Club Med holiday really feel like part of an exclusive 'club', with included meals with wine, beer and soft drinks, bar drinks and snacks, most child-care, a lift pass, group ski classes, leisure facilities and entertainment. An Iglu Ski guest said, 'We spent €20 all week when we were there, so when you do the maths, it's good value'.
It is perfectly possible to snap up a ski bargain, which could include: a small studio apartment; sleeping 3 or 4 to a room; accommodation which is not in the resort centre, or in less expensive countries, such as Bulgaria and Bosnia. Even packages in Bulgaria can be found for less than £300 per person, including flights, transfers and a 2* B&B hotel, if booked early enough.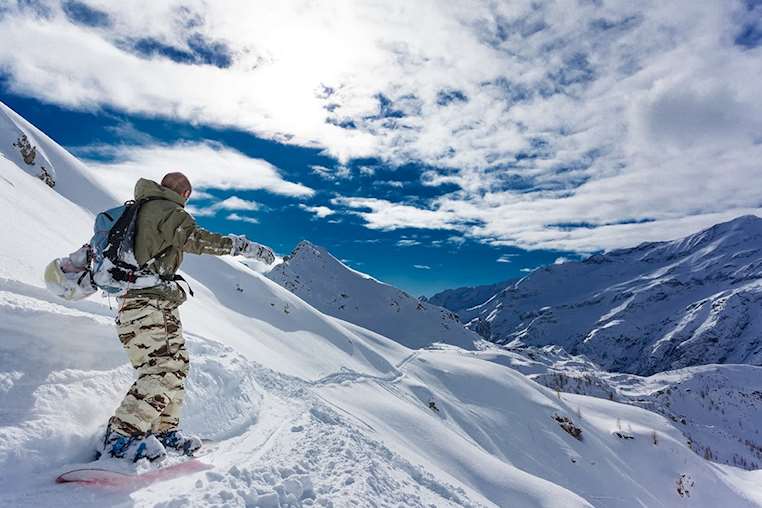 Single rooms do exist, in hotels and apartments, starting from around £510 per person (including flights, transfers and accommodation), but act fast to secure a room to yourself!
Taking the car to the mountains can offer the convenience of space for kit for the whole family, and avoids crowds and queues at airports. It's generally a less expensive way of travelling, especially if you keep an eye on fuel prices, and fill up in whichever country has the lowest rates. Be sure to do plenty of research on driving in wintry conditions, and invest in snow chains for tyres.
The earlier you book, the more chance there is of a low deposit deal, for example, from just £70 per person in Bulgaria. This guarantees you the holiday you want, but means you can delay full payment, or arrange to pay off the balance in chunks in the months before travelling.
Time to get fit
With a ski holiday booked some months ahead, there's time to create a fitness plan and ensure you are in tip top condition to make the most of every day on the slopes. Skiing and snowboarding certainly uses muscles we don't commonly use sitting at a desk all day, so it's wise to join a ski fit class, or at least to improve leg muscles and general fitness. There's no denying a ski holiday – jumping on and off lifts, carrying skis and kit, skiing moguls and being active all day – is best enjoyed if you are in the peak of fitness. Choose accommodation with a hot tub to sink into at the end of the day to help muscle recovery for the next day's skiing.
Typically in October each year in the UK, there will be a ski show or two, packed with experts keen to provide tips on technique and gear. If your trip is already booked, you're free to go deeper into all the details – and maybe purchase new boots or a helmet – to be sure you're fully ready to make the absolute most of your holiday.
The 23/24 ski season will be the second year of operations in Bosnia & Herzegovina. Hundreds of Iglu Ski guests enjoyed good value trips to the two resorts there in 2022/2023. Choose from Jahorina, the larger resort, or Bjelašnica, the highest spot to ski in the country. The welcome is warm, and the food is tasty stews and Turkish-influenced delights.
For the first time it will be possible to transit between Zermatt and Italy on the new Matterhorn Alpine Crossing, due to open in 2023. The views will be incredible, and if you have party members who do not wish to ski, for the first time, it will be possible to ride this cable car to access both sides of the Matterhorn without skis.
As Christmas and New Year fall on a Monday, and travel dates will be a few days either side, demand for these departures will be high.
Easter will be early in 2024, when temperatures remain low and the snow conditions are expected to be good. Again, book early to avoid disappointment.
Resorts in the Dolomites will slowly be building up to the next Winter Olympics in 2026. Snowmaking is already fantastic here, so no improvements needed, but check in to Cortina now and be an expert on the runs when 2026 rolls around.
We have a regular Podcast called The White Out where we review the latest gear, talk about the latest snow forecast and updates on where is best to ski now, as well interviews with absolute ski legends AND we spotlight a resort every week and so much more. You can check out our regular podcast here Apple | Spotify | Podcasts or search The White Out on your chosen podcast directory.