We know how the phrase goes, so now that you've paid for lessons here is how to get your money's worth:
Make sure you know where the meeting point is the day before your lesson, and how long it will take you to get there. If you are taking a private lesson, you may request to meet somewhere more convenient.
Ensure you already have an appropriate lift pass. Options such as "before 12:30pm" may be more attractive to a beginner.
Have your equipment organised the night before. If something doesn't feel comfortable, there is enough time to find a replacement. Ski shops tend to be busier in the mornings too, so your valuable lesson time could be wasted through waiting.
Skiing is very physically demanding. You'll improve quicker and ski more vertical metres if you're fitter and hydrated. If you've had a heavy night (it is a holiday after all!) then bring water with you, as the effects of dehydration increase at altitude.
Communicate fully with your instructor, including aches, tiredness, or an inclination to extend the lesson. Let them know where you wish to finish as this could offer an alternative option of where to ski. If you are good at other sports—tell them! Analogies can be drawn from a variety of activities to emulate the movements in skiing.
Improving ski techniques isn't always the goal, so let your instructor know what your aspirations are. Be honest with your fears and goals because the instructor will want you to enjoy your lesson, and all decisions are based on these factors.
Being prepared physically and psychologically and having the correct equipment all combine to ensure you maximise your lesson time. However, to me, the most important of these is to know why you are taking the lesson. This is highlighted in the anecdote below, and is the epitome of why I love to teach.
I taught a lady once who admitted that she "hated skiing" and was only having a lesson because her husband had insisted on it. Finding out I was an ex-GB racer terrified her almost to the point of kicking off her ski boots, but I spent time talking to her and listening. Despite hating skiing, she loved being in the mountains and enjoying the phenomenal scenery, so I decided to take her down a flat path (only accessible on skis) that wended its way down through forest and open expanses, always offering a new perspective of the resort. She finished the lesson claiming it was the most fun she'd ever had on skis.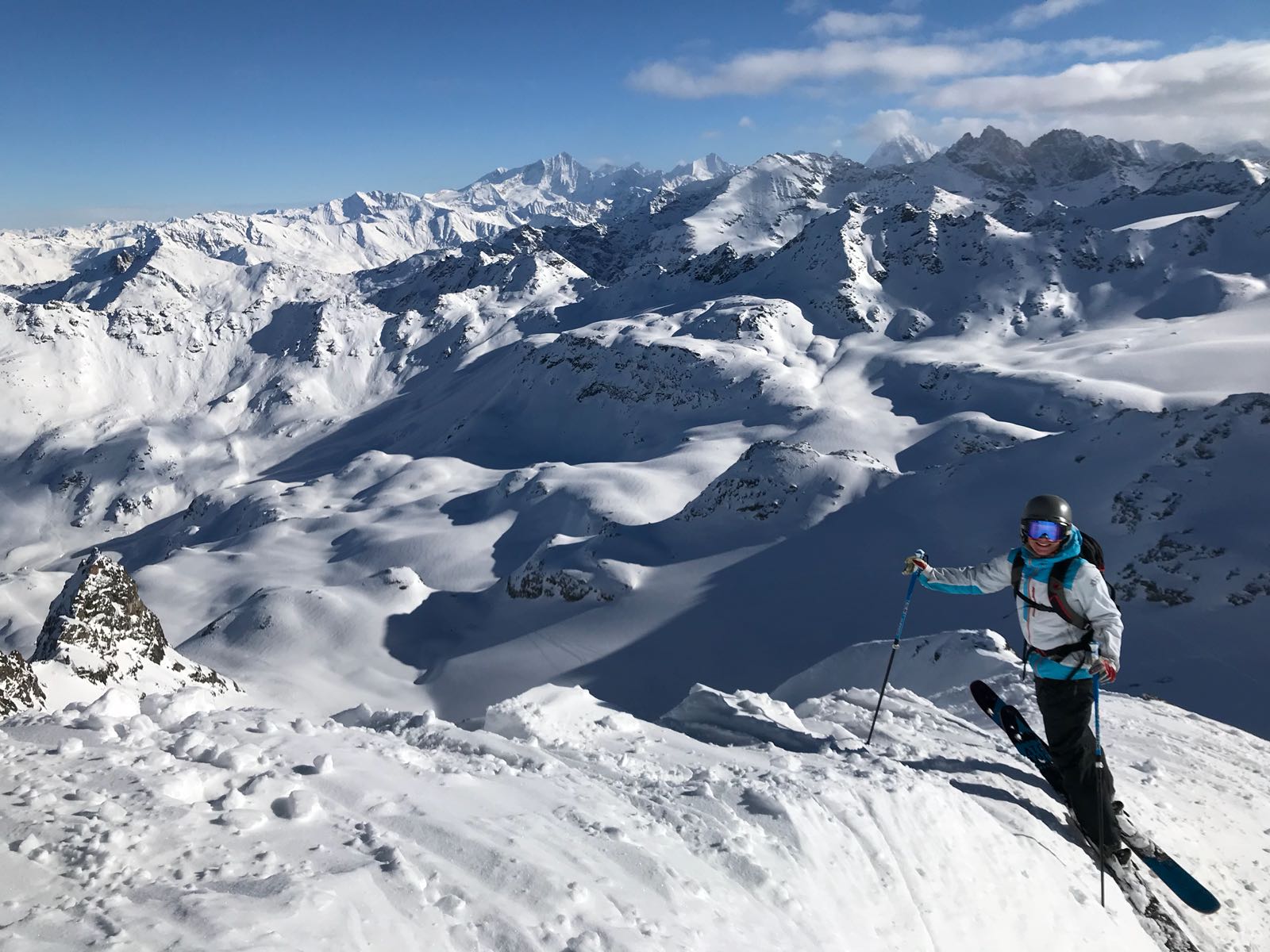 Our tuition column is brought to you by Sega Fairweather from Alpinemojo Ski School.