With the new ski season coming up fast, InTheSnow consulted with tour operators and travel agents to talk through the key periods and find out what to be aware of when considering your holiday dates.
December 2019
The consensus is that December is continuing the rebound in popularity we saw last winter. Prior to that, early-season bookings had dipped after a series of poor-snow early seasons, but nerves have been soothed in that regard the past few years with much more snowy Decembers.
Of course, no one really knows what the start of the season is going to be like, and it remains wise to book somewhere with a good snowfall record for early season in case 2019 isn't great (though fingers crossed it will be!).
The good news for Christmas and New Year ski holidaymakers is that they each fall on a Wednesday – midweek – meaning those booked on the standard weekend changeover get to their resort for the Christmas/New Year build-up and then get a few recovery days before the trip home.
In terms of school holidays, the whole of Europe is on holiday for the two weeks from 21 December, so that puts price-rising pressure on space.
"Many private schools are on holiday the week commencing 14 December and no other European country has holidays that week, so prices are extremely low and it could be a good way to be the first ones on the slopes whilst being back for Christmas at home," suggests Xavier Schouller of French ski specialists Peak Retreats.
Of course, if you don't have school-aged children and book somewhere as snow-sure as you can find, that works too.
January 2020
January was traditionally one of the quietest and most affordable months of the season, and we seem to be reverting to type now that the years in which Russians filled resorts and celebrated their Orthodox New Year a week after everyone else, thus pushing prices up, are behind us.
Even in the bad-early-snow seasons, the snow has started to arrive in abundance by the start of January, so the month is a relatively safe bet, although this is also the time that has seen too much snow some years, bringing parts of Austria to a standstill a year ago and affecting France and Western Switzerland in the same way the year before that. Not that that implies anything similar has to happen in 2020.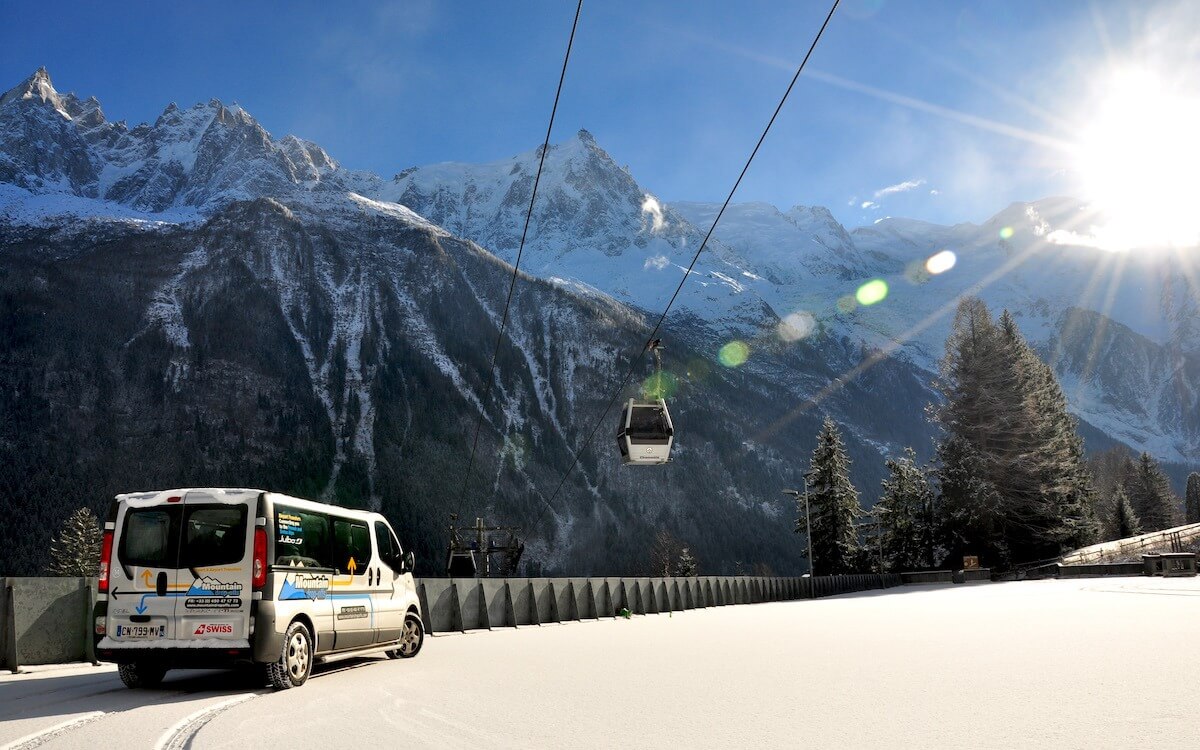 February 2020
February half-term is going to be "one of those" again, with many properties and flights already fully booked and prices for remaining holidays eye-wateringly high (and then some).
That's because the main week for the UK is again from 15 February, which is also a holiday week for some of the largest European ski markets, including Holland and Belgium.
The French stagger their holidays over 4 weeks from 8 February to 8 March, but the second week, which clashes with the main week for the rest of Europe, covers the huge Paris area and another third of France, so it adds to the huge demand over what is the half-term holiday week for most British schools.
The message, therefore, is this: if you've not got school-aged children and have a choice, avoid the week from 15 February. If you do have school-aged children and aren't tied to that week, you're very fortunate.
One piece of advice for those finding February skiing unaffordable is to avoid the most common ski airports, like Geneva, Salzburg and Innsbruck, as you may find something less exorbitant elsewhere. For example, flights to Munich will open up all of Austria and even the Dolomites, which tend to be a little less booked up in half-term week.
March 2020
After the French holidays end on 8 March, the last two-thirds of the month should bring some good deals. With the longer, warmer days and hopefully good bases built up by now, resorts tend to offer lift ticket deals, and this is when many of the big snow and music festivals take place. Easter isn't until well into April, so there are not going to be many schoolchildren around.
April 2020
After a late Easter last year (21 April), this year Easter Sunday is a little earlier (12 April) and falls in the middle of the holiday fortnight for many schools, with holidays running from 4 April (although some private schools do break up the week before).
French school holidays also run from 4 April with Paris divided over the two weeks, and as Belgium and most of Germany also have that school holiday fortnight, you can draw your own conclusions.
"Availability for Easter may disappear a little earlier than last season, but for the moment there is still decent availability, although bookings are very strong from the UK for that period," concludes Xavier.
Whenever you decide to hit the slopes this winter, have a great holiday! Take a look at Resort Guide