(Pic above, Chill Factore, Manchester)
Ever since skiing became a recreational pastime a little over a century ago, not just a means of getting about over the snow, people have been trying to 'bottle' the experience and make it available all year round.
Snow melts, of course, so most of these efforts have involved making snow indoors. Over the years there's have been many different indoor snow projects (often called 'Snowdomes' – although that name is actually trademarked by the Tamworth Snowdome), and hundreds of different ideas. Here are just a few amazing facts you probably never knew about skiing indoors…
1. There Have Been Indoor 'Snow' Centres For 90 Years
Although many people still think Ski Dubai is the only indoor ski centre in the world, in fact more than 80 of these buildings have been completed since the late 1980s according to Rachael Gunnells, a founder of www.Snow365.com, a website which follows indoor snow centres around the world.
"Ski Dubai wasn't the first and it isn't the biggest, but it has grabbed the most attention," says Rachel.
In fact the world's first indoor snow centres were built in Berlin, Germany and Vienna (above), Austria in the late 1920s. Vienna's old Northwest train station had closed in 1924 during the disintegration of the old Austrian-Hungarian empire after the First World War, but on 26 November 1927, the Norwegian ski jumper Dagfinn Carlsen who was living in the Austrian capital opened his "Schneepalast" ('Snow palace') in the former main hall of the station which had a ski slope, toboggan run and even a 70 foot indoor ski jump lit up by 25,000 watts of lighting.
The 'snow' used was a soda and sawdust mix by British inventor, Laurence Clark Ayscough, which a newspaper review at the time described "…as white, soft and slippery as natural snow."
2. By 2016 There'll Be Indoor Snow Centres on Six Continents
The first indoor snow centres in the modern era opened within a year of each other in the late 1980s in Asia, Europe and Australia. Since then more than 80 have been built (of which around 60 still operate) on those three continents, but last year the first indoor snow centre opened in the Americas, Snowland in Brazil.
In fact an indoor snow centre had already been built in North America, as part of the giant American Dream mall in New Jersey, 10 miles from Manhattan, in 2008, but it is yet to open as the economic crisis has stalled the multi-billion dollar project of which it is a part. The latest date for it doing so is 2017.
However it is slated to finally open next year, along with a first in Africa, Ski Egypt (below), from the company that brought us Ski Dubai, meaning indoor, year-round snowsports will be possible on each of the world's continents …except Antarctica.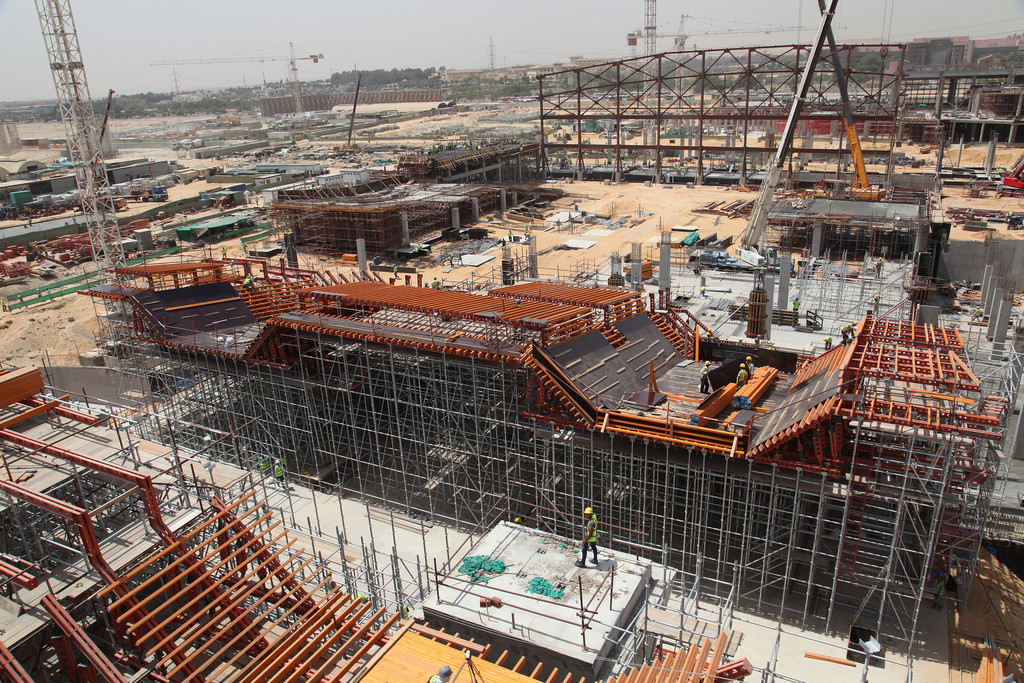 3. There Are World Indoor Speed Skiing Records
Although the length of indoor snow centre slopes may be limited compared to the great outdoors, it's still possible to pick up some speed on the snow and in recent years world records, officially recognised by the famous Guinness Book, have been set on some of Europe's longer slopes, there is even a record for the fastest blind skier racing indoors.
The record for the past four years had been set by German skier Klaus Schrottshammer set on the 550m slope at SnowWorld Landgraaf in the Netherlands (sliding image above) who reached 104.440 km/h (64.896 mph) but that record was broken just this spring by British speed skier Jan Farrell (above) who set the new fastest speed of 104.956kph (65.2166mph) on May 18th on the 620m (2,035 feet) long slope at Snowhall Amnéville (below) in North Eastern France.
"It was a Long day with 12 runs, four at over 104kph!" said Jan "A special thanks to everyone involved (witnesses, officials, Snowhall Amnéville personnel and spectators), they almost froze to death!"
4. A New Indian Indoor Snow Centre Offers Snow Dancing And Requires Air Lock Due to 82 Degree Temperature Drop
A new indoor snow theme park in India is so much colder inside than the outdoors, that visitors are required to spend time in an airlock to acclimatise before progressing in to the VFP Snow Kingdom.
The temperature in the snow centre is maintained at 21F but outdoors in Chennai in India's Tamilnadu province the daytime temperature can soar to as much as 104F meaning that visitors need to cope with a sudden drop in temperature of more than 80 degrees.
Once inside they can enjoy 13,775 square feet of year round, indoor snow slope fun during their 45 minute visit.
Activities offered in the centre include snow balling, snow fall, climbing a 36 feet high 'snow mountain', snow sliding, an ice slide, snow basket ball, sledging and an igloo visit. Snow dancing is a unique attraction with Bollywood-style Indian dancers performing in the snow.
5. More than 10 Million People Have Learned To Ski On Indoor Snow
Calculations by the indoor snow niche website Snow365.com, which follows indoor snow centre development around the world, has estimated that more than 10 million people worldwide have learned to ski at the world's 50+ indoor snow centres over the past 25 years.
Indoor snow areas are therefore major contributors to sustaining the conventional ski resort business, supplying destination resorts with the 'new blood' they need in their stagnant market by giving people in urban areas the chance to try snowsports without needing to pay out for a destination ski holiday when they don't know if they'll enjoy it or not.
It's one reason why conventional ski resorts and regions famous for their skiing advertise in indoor ski centres and often go further. For example the Tirolean ski resort of Solden actually built an entire indoor snow centre in a German catchment area to the north. Other resorts sponsor indoor apres ski bars or send their ski teachers to work at indoor snow centres.
6. The First Penguin To Be Born In The Middle East Arrived in Dubai This Year
Ski Dubai is world famous for several reasons, but perhaps not for its colony of 10 King and 10 Gentoo Penguins penguins established in 2012. The penguins arrived several years ago from the USA and are carefully managed in partnership with the Hubbs-SeaWorld Research organisation in America. They're also very popular with visitors to the centre and in an unusual triangle around the world, money from Ski Dubai goes back to Antarctica to help fund penguin research and conservation.
Earlier this year there was great excitement at the centre as two of Ski Dubai's king penguins Bubbles and Wall-E brought the first penguin chick to be born in the Middle East in to the world.
The chick was initially very healthy, its weight rapidly increasing from 218 grams to 2,800 grams in its first month with Ski Dubai's penguin experts carefully watching over its development and keeping it away from public display. But the story does not have a happy ending as the unnamed chick sadly died suddenly at nine weeks old for reasons unknown.
"As this was our first, we felt a mixture of both pride and accomplishment. Every day of its short life was special to us," the general manager of Ski Dubai Tom Scheffer told local media.
7. It's Not All Downhill
Although indoor snow centres are well known for providing learning slopes for downhill skiers and fun parks for freestyle skiers and boarders, around a dozen centres have been built in Germany and Scandinavia with horizontal snow halls up to 1.2km (3/4 of a mile) long in which people can practice Nordic or cross-country skiing. The latest opened in Gothenburg in Sweden in June.
These snow halls, sometimes with the snow tunnels built underground, are used by national teams for training as well as by recreational skiers and at least one contains an indoor rifle shooting range for practicing the exciting winter sport of biathlon which is huge in Scandinavia and eastern Europe. Another variant, recently opened in northern Finland, has been built for testing winter tyres and driving for the motor industry (below)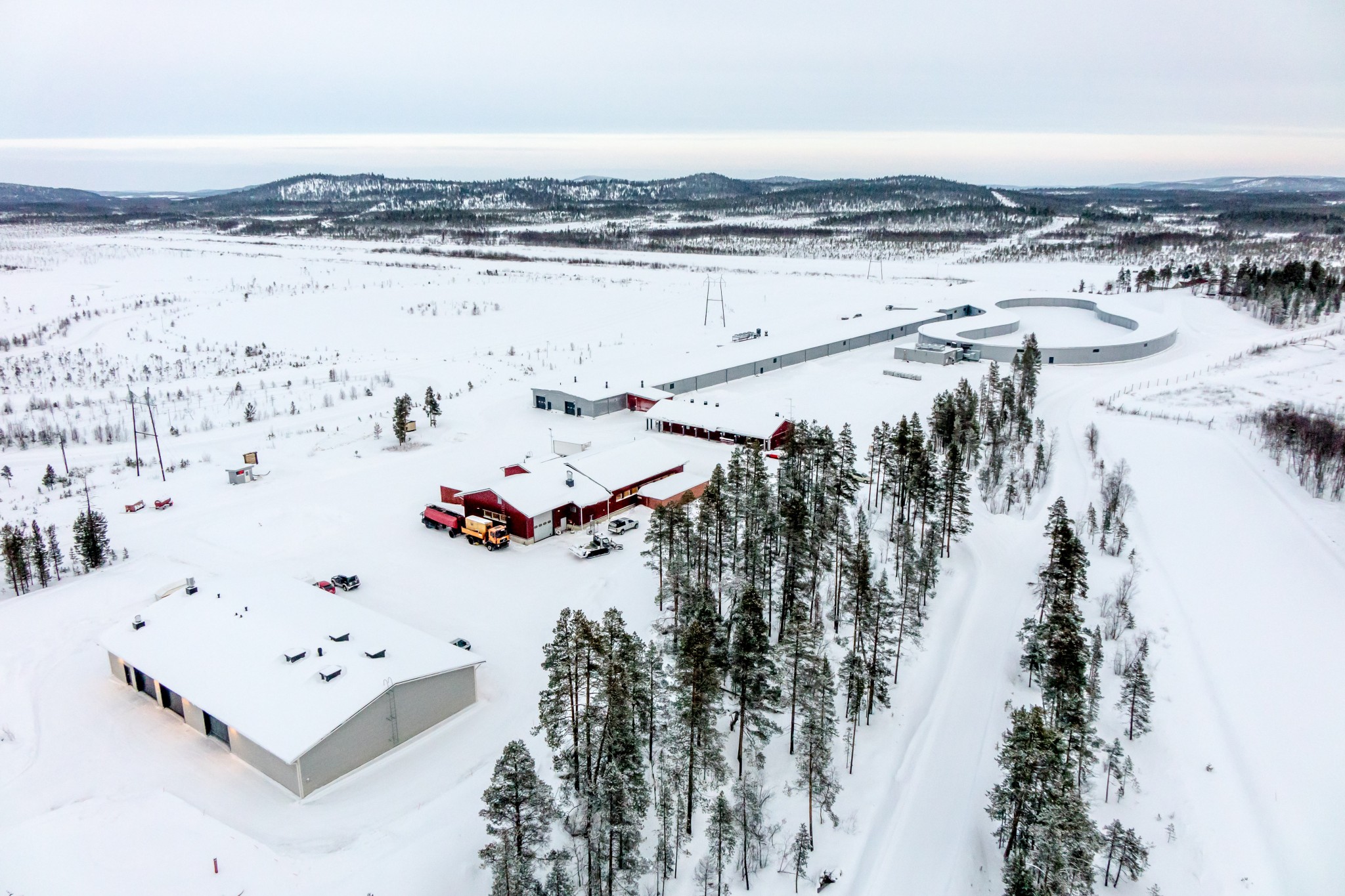 8. Indoor Snow Sports Can Inspire
Indoor skiing can do remarkable things for people's lives – it's scientifically proven!
In the UK, which has six indoor snow centres, an innovative youth charity puts inner city young people on indoor slopes to help them build life skills. Established in 2003 the charity helps at least 450 young people every year.
The 2010 Winter Olympics in Vancouver also saw several notable success for indoor snowsports.
The Dutch snowboarder Nicolien Sauerbreij (above), who learned to board and trained on indoor snow at SnowWorld in the Netherlands won her country's first gold in snowsports (The Dutch win lots of ice skating Olympic medals but not downhill snowsports ones being a notoriously flat country).
At the same Olympics Ghana's first ever downhill skier, a rare African Winter Olympic competitor, Kwame Nkrumah- Acheampong (below), took part thanks to having leaned to ski at the Milton Keynes Snozone in the UK where he had landed a job as a receptionist.
Indoor snow centres are routinely used for national ski squad training outside the ski season too, as they offer guaranteed conditions that don't require good weather, long days for practice, and are very easy to reach.
9. You Can Now Buy A Snow Room In Your House
Snow rooms are increasingly popular in more elaborate and expensive spas around the world and now a company is offering to create a snow room in the homes of people living in the desert kingdom of the United Arab Emirates (UAE) for around $108,000 a time.
The company, Desert Snow, call the snow rooms 'Areasauna' (below) and says that inside the rooms the temperatures range is between -18 to -10 Celsius. They produce real "soft and fluffy" snow from the air using a snow making machine, giving users the option to roll in the snow after taking a sauna, or perhaps just to escape the 100F heat outside.
There are three snow rooms in the UAE at present, one each in the spas at the Le Meridien and Jumeirah Zabeel Saray hotels and the other in a private home.
10. There Has Been An Indoor Snow Kayaking World Championships
Although a lot of people think of indoor snow centres just as places to learn technique, there are hundreds of other things you can do in a big room full of snow if you have a little imagination!
One of these is racing kayaks down the slope on white snow, rather than on a river in white water.
The Snow Kayak World Championships were staged at the huge Landgraaf SnowWorld indoor snow centre in The Netherlands in 2007 attracting nearly 200 competitors who slid down the nearly 2,000 feet long course in their boats.
Knock out competitions saw four kayaks racing down the slope side by side with the fastest participant in each race progressing to the next round. The rules were there were no rules …except you weren't allowed to hit your fellow competitors with your paddle.
But indoor snow kayaking is just one of dozens of fun things people have thought of doing on indoor snow. Among the ideas on an increasingly long list people have played tennis on indoor snow, raced down the slopes on giant Chinese cooking woks and even raced round cheeses and pumpkins down the indoor snow slopes as below at Chill Factore near Manchester.
Enregistrer