Snowboxx Festival, known for taking things to the next level on the mountains, are stepping up again this year. As part of their quest to create the winter resort of our dreams, they have put together an unbelievable run of features and experiences, so that you can have the time of your life even when you're not on skis.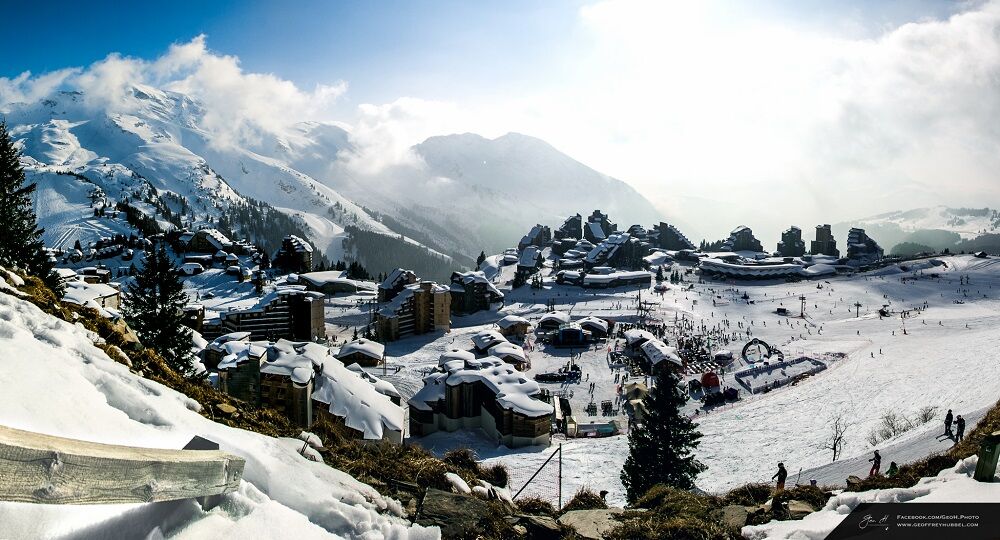 Bored of long, dreary gondola rides? No problem. Step inside the Karaoke Cabins and sing all the way up! The Snowboxx guys have fitted a gondola cabin with wall-to-wall neon, speakers, microphones and endless amounts of 80's fancy dress. Let's hope I don't cause an avalanche with my rendition of The Final Countdown.
Seeing pink, blue and green snow? Now, either those fancy goggles you got for Christmas are playing tricks on you, or you've stumbled across the Snowboxx Paintball Fight. Hidden deep within the Burton Stash Park (an all-natural park designed by Mr Burton himself, possibly the best snow park in Europe, no biggie) is the snowy paintball arena where all your dreams can come true. That is, if your dreams are to recreate the ski chase from The World Is Not Enough. The name's Snow. InTheSnow.
Smoked Salmon; Beefeater Gin; Le Weekend: all great examples of British exports to France. Now Snowboxx have one more for them: Bottomless Brunches. For those not yet aware, this brilliant invention combines your favourite breakfast (anything from avocado and poached egg on sourdough right through to a full English, depending on how hipster you are) with two hours of unlimited champagne. This pursuit, we are told, is to be reserved only for those days when you are not skiing. And, with the restaurant having possibly the best view of Les Portes du Soleil, it's worth taking at least a morning off the slopes to see the shock on the maître d's face when you polish off that 14th glass of Brut.
As night falls, it is time for the Extreme Snowball Fight. What's an extreme snowball fight, I hear you ask. Well, if you take equal measures of a snowball fight, a Canadian hockey match and Ben Stiller's Dodgeball, you'll be on the right track. It's the red team vs the white team in a purpose-built snow arena. Grab your mates, grab your balls and prepare for battle!
Keen for more? Head to their website to find out all about Feasts on the Piste, Human Bowling and the Skim Pool. We'll see you on the slopes. Or maybe at Brunch. Probably at Brunch.
Snowboxx Festival runs from 18 to 25 March in the alpine paradise of Avoriaz. Final tickets and packages are on sale now, from £350pp.  www.snowboxx.com  
Enregistrer
Enregistrer
Enregistrer