The Ski Club of Great Britain is celebrating 120 years of being the world's leading ski club this winter, and for the upcoming winter 23-24 it's attracting new members wishing to enhance their ski experience through the many benefits membership brings.
Whether it's saving with the hundreds of discounts the members receive, joining in a trip from the fantastic range of Freshtracks holidays or social skiing in resort with other Ski Club members, you will always have a better ski experience with the Ski Club.
Club Reps Return to France
This winter 23/24 the Club's hard work has paid off with Club reps re-introduced back into French ski resorts again after eight years away and adding an even greater in-resort presence to the 24 ski resorts in other countries where the Club already has reps operating. In France, they will be located in Flaine, Meribel, Val Thorens and Les Arcs.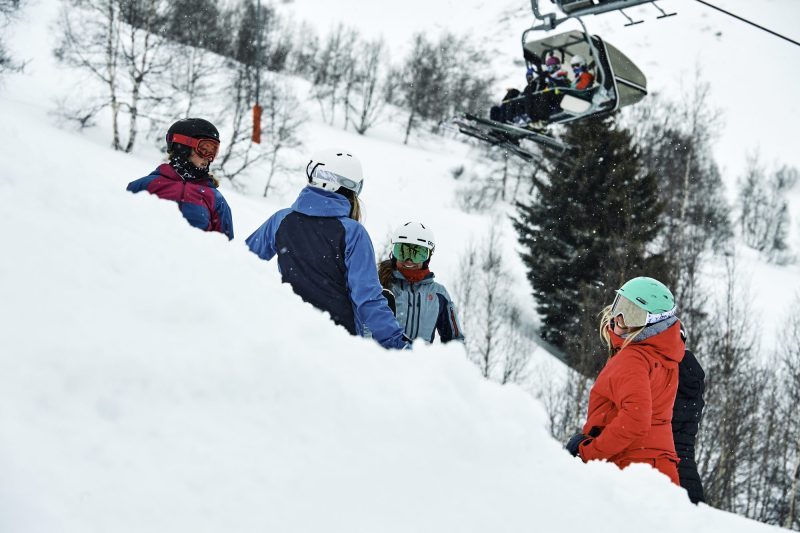 Ski Club reps are all volunteers based in resort to help members get the most out of their holidays. They do not guide on the mountain or instruct members but are there as the club's concierge to organise social activities and help members meet other members both on and off the slopes.
"Our Ski Club Reps add huge value to our member's experiences in resort – they are dedicated, experienced and well trained through our own in-house reps training programme. This is a huge step in the right direction and something the Ski Club is very proud to be able to offer its members in France once again," commented James Gambrill, General Manager of The Ski Club of Great Britain.
Club Holidays: Ski Club Freshtracks
The Ski Club's Freshtracks holidays offer the UK's most comprehensive programme for skiing enthusiasts looking to take to the slopes with like-minded and similar-ability skiers. The programme includes a range of off-piste, ski touring, weekend, all-mountain and bucket list style trips, to both short and long-haul destinations.
All together there are 157 Freshtracks Holidays to choose from in over 50 destinations across the Alps, North America and Japan.
For winter 23-24 the Club has introduced new short break destinations including Jasna (Slovakia), Sierra Nevada (Spain), Villars (Switzerland) and Bad Hofgastein (Austria) and there's also a new dedicated ski touring resort in Austria, Innerkrems, offers the chance to try ski touring for the first time. There are also Telemark-only weekends launching in Zermatt for the first time if you'd like to try the original form of downhill skiing and Japan ski adventures are back in the programme following a long gap because of Covid closing Japan's borders for straight seasons.
The Ski Club has an extensive programme of instruction and guiding led by qualified professionals through their Freshtracks and Mountain Tracks holidays and our Instructor Led Guiding programmes.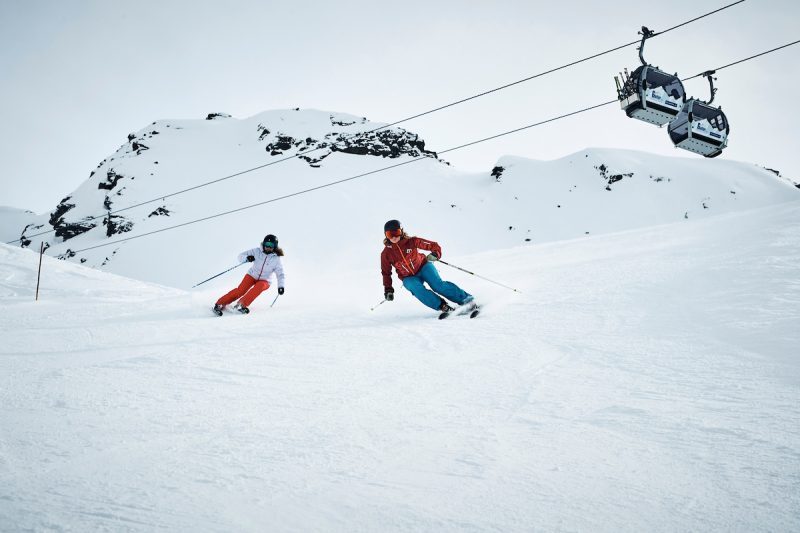 A New Ski Club chalet in Chamonix will also open this winter, with all-mountain and off-piste courses running throughout the season. The Ski Club also has its own chalet accommodation in the French ski resort of Flaine.
Savings, Savings, Savings
Members can benefit from a number of offers forged through strong partnerships with leading brands such as Snow + Rock, Ski Solutions, Sunweb and SkiSet, to name but a few.
In fact, Ski Club membership provides access to savings from 300 different associated businesses that are Ski Club partners or just good friends!
Public Liability Insurance Included in Membership
As of this season, all Ski Club members now have free public liability insurance included as part of their membership.
Increasingly, public liability insurance is becoming mandatory for skiers taking to the slopes and countries such as Italy have implemented this as a nationwide policy. Public Liability insurance covers legal costs and liabilities in the case of injury to a third party or damage to property, so having it included in membership for no extra cost is very reassuring to know and one less thing to have to be concerned about when you head off to the slopes.
The free public liability insurance builds on the robust travel insurance policy available to members that covers worldwide skiing trips, including off-piste and heliskiing. It's popularly regarded as one of the best policies in winter sports giving you the reassurance you need when many ski travel insurance policies seem to have disclaimers and exclusions for many of the things you're likely to do on the slopes.
Club Membership Card Now Also Your Lift Pass
New this season the Club has partnered with Alto.ski to use their ski pass technology on their membership cards. This means that members can now use their membership card as a ski pass in many ski resorts.
The passes can be loaded up before travel and used in exactly the same way as any normal electronic lift pass, meaning less plastic consumption and waste.
Brand New Website
Finally, the Ski Club's website is one of the most important sources of information for skiers in the UK and not only for the club's members. A brand new website, fully re-designed, has just launched ready for the new winter season.
For more information about joining the Ski Club of Great Britain, visit, skiclub.co.uk or call 020 8410 2015
All Images © Ross Woodhall
If you are looking for the perfect destination for your next trip, our Resort Guide has everything you need to know. You can check out our regular podcast here Apple | Spotify | Podcasts or search The White Out on your chosen podcast directory.