The Kaunertal Glacier will open what they claim is the steepest marked ski run in Austria this weekend.
The 'Black Ibex' pitches at an average 41.3 degrees and has a gradient of 87.85% according to the resort's marketing department, which also enthuses,
"It is steeper than the Streif and the thought of it makes the blood freeze in the veins."
There has been a bit of a battle to open the steepest slope in Austria, with the scariest sounding name, just as the country sees its biggest ski areas get bigger and bigger as they lift-link to try to claim the 'biggest in the country' title.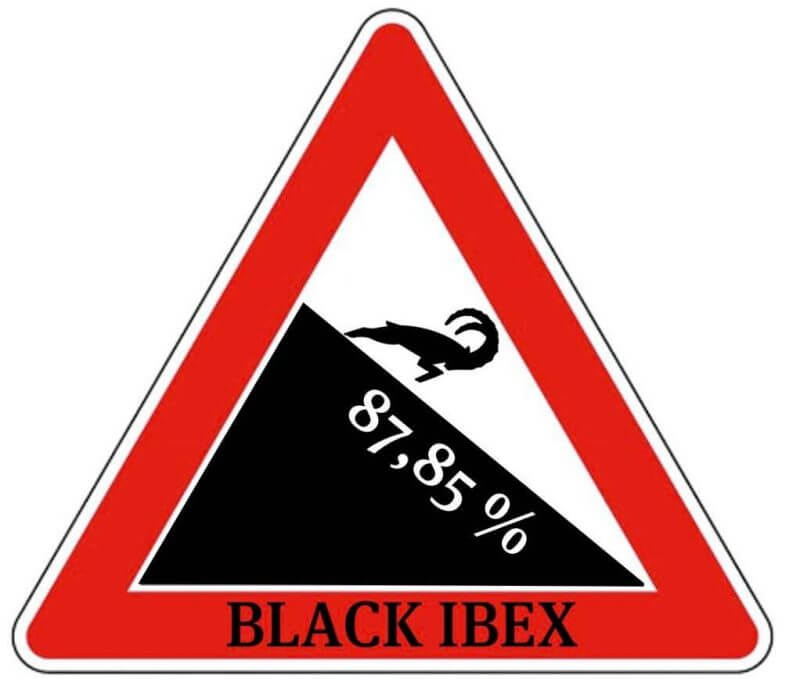 The Harakiri piste in Mayrhofen, which opened back in 2004, is popularly regarded as Austria's steepest slope. With a vertical drop of 375m it reaches an inclination of up to 78%.
However the Lange Zug "extreme ski route" in the Arlberg, with a total length of 4.7km and which is prepared daily, has a maximum gradient of 80% at its steepest part.
Other steep Austrian slopes include the Black Mamba at the Kitzsteinhorn glacier which has a 63% incline and Diabolo at the Golm ski area in Montafon which has a 70% slope.
In ski racing the Streif in Kitzbühel over which the Hahnenkamm downhill is raced each January reaches an 85% gradient and the Kandahar at Garmisch pitches at up to 92% gradient, 3300m in length.